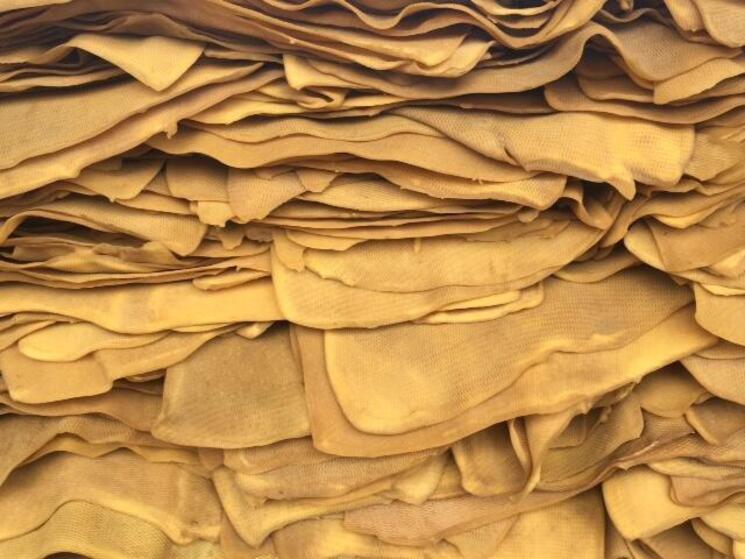 Date

: 31 October 2017

Author

: Chad Strickert, Global Commodity Manager, General Motors
How can companies use their scale and influence on the market place to help protect the natural resources—forests, rivers and more—that people rely on to survive?
At General Motors, we spend about two-thirds of our operating expenses on materials – buying parts for vehicles. Those parts come from about 20,000 different suppliers, and we ship those goods to more than 30 countries. If we can even make incremental improvements in our supply chain, we can create impact.
When WWF approached us earlier this year to discuss the state of the global rubber industry, from deforestation to the human and labor rights issues in the plantations, we wanted to help. After all, rubber is a key commodity for us; vehicle use is its dominant source; and production occurs primarily in one part of the world, southeast Asia, which is home to some of the world's most iconic wildlife and largest forests. To us, this means high impact, high opportunity.
Our mission became clear: use our purchasing power to signal demand for change.
The result was a commitment, made public in May, that the tires we buy will only include sustainable natural rubber, meaning they did not contribute to deforestation and the suppliers sourcing it uphold ethical business and labor practices. Progress will take time, but we see a business case in protecting a key commodity that supports millions of people's livelihoods in emerging economies.
We teamed up with our four main tire suppliers, who have already been working on various solutions. We knew that if we wanted to go fast, we could do it alone, simply requiring mandates and driving a set of policies that work for us. But a handful of tire manufacturers produce tires for the world's major automakers. It doesn't make sense for each car company to have its own set of standards. This is not a competitive area. If we want to drive efficiency and scale, we must work together.
This commitment is about going far and transforming our industry. We are collaborating with other automakers, communities, governments, about 85,000 farmers, and NGOs like WWF and BSR (Business for Social Responsibility) to accelerate the movement. The chain of custody for natural rubber is extremely complex, so it will require all of us offering our individual insights and expertise.
In the past, we would work with our tier 1 suppliers who supply directly to us. Now we are starting to look more holistically at our value chain and use our buying power to mitigate potential risks and even create new opportunities.
Our drivers here are equal parts environment, business and society. We can help create efficiencies and expand capabilities to improve rubber plantations, which will lower cost. We can facilitate greater traceability that ensures ethical business practices.
This initiative will put policies in place that will help curb human rights violations and change the way we manage our natural resources with respect to tires. Developing this commitment is an opportunity for GM and myself to be a part of something special, impacting millions of people all over the world.
It's an opportunity to be a part of something bigger than I ever dreamed possible.