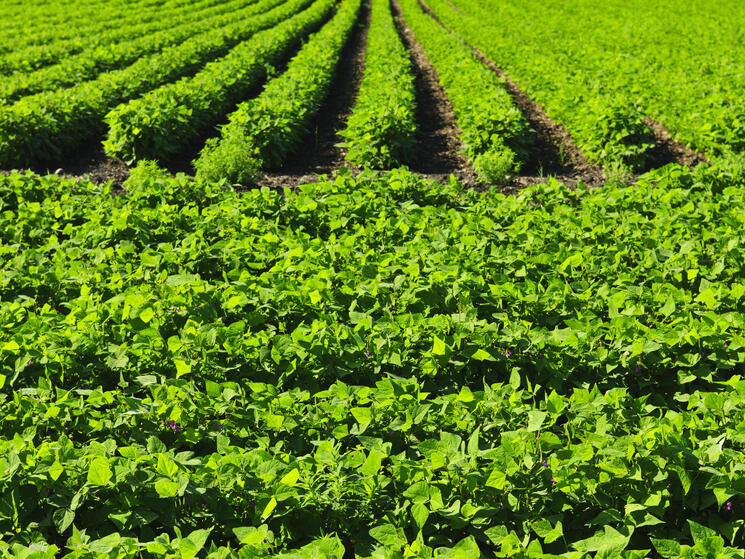 Date

: 12 July 2017

Author

: Rebecca Traldi & Alix Grabowski
Today, agriculture has serious impacts on the health of our planet and its people. Humans are using the equivalent of 1.6 Earths' worth of natural resources, which is already having detrimental consequences for ecosystems and biodiversity. In the context of these stresses, it is necessary to reexamine and redesign how biomass (living material made from plants) is produced. Humans rely on biomass not just for food but as a critical input for materials, clothing, paper products, and more. Responsible sourcing requires supporting a system of greater transparency, understanding, and continuous improvement in order to build healthier and more resilient farms, communities, and habitats.
Currently, agricultural practices often threaten critical ecosystem services - the services nature provides us like clean water, flood protection, and healthy soil - that act as buffers and offer protection against a changing climate as well as provide the resources our global economy needs to function and maintain food security. Changing the way in which the world manages and produces biomass is an enormous task and a difficult one - there are many daunting issues to tackle, and they vary greatly across different geographies.
For years, to advance its conservation mission, World Wildlife Fund has been helping companies understand the environmental and social risks of sourcing different crops. However, we saw the need for a tool to help companies bridge the gap between knowing that supply chain sustainability risks exist and then doing something about them. That's what inspired us to develop the SRI, a new, open access online tool that is designed to make the sustainable sourcing process clearer, easier, and more streamlined. The SRI provides guiding questions in the form of a simple yes/no survey, as well as additional resources to help companies gather more information and build knowledge of how their supply chains are connected to global sustainability challenges. It also provides guidance on meaningful next steps - bridging the gap between awareness and action.
Many companies are wrestling with the challenge of moving from a general understanding of the risks and impacts inherent in sourcing biomass to addressing the most pressing issues in their supply chains. How do you know which questions to ask or what to prioritize? Knowing where to start isn't easy – especially when comparing across many regions and production systems with different sustainability issues, ranging from labor rights to natural habitat conversion. The Supply Risk Inquiry provides a systematic way to begin answering those questions.
The SRI enables collaboration between organizations on responsible sourcing of biomass, leading to more informed decision-making. Although there are many challenges associated with the production and sourcing of biomass, together we can work to maximize positive outcomes for people and the planet.
The Supply Risk Inquiry can be accessed at supplyrisk.org