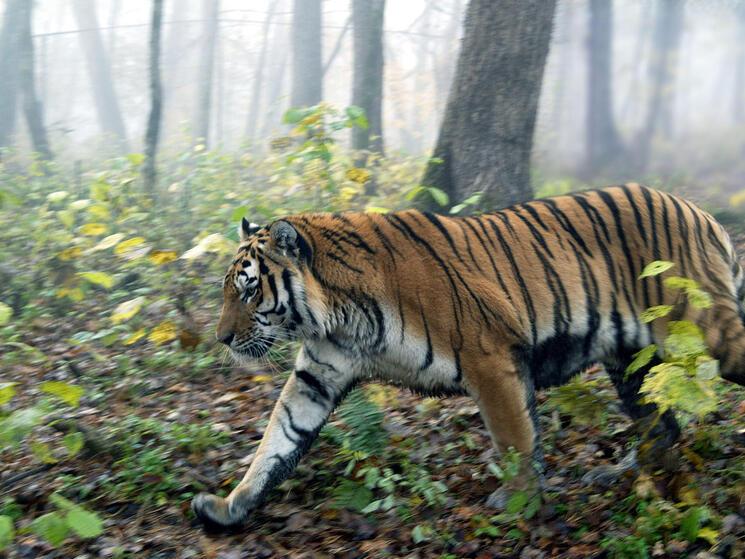 Date

: 18 April 2013

Author

: Nick Conger
There's a good chance that you've bought into a black market of illegal products. But this is not a blogpost about a massive, global conspiracy by corporations to defraud consumers. It's about our collective obliviousness to the growing prevalence of illegal products in our lives, and the consequences of the status quo.
Ostensibly a product that was harvested or traded illegally looks and functions the same as a legal one. But a deeper look reveals the hidden costs of illegal products. There are economic and national security implications. Local communities and endangered species are robbed of their homes. Companies and their customers are complicit in breaking the law.
We can no longer claim ignorance and look the other way. Modern information technology equips us with tools to solve the problem.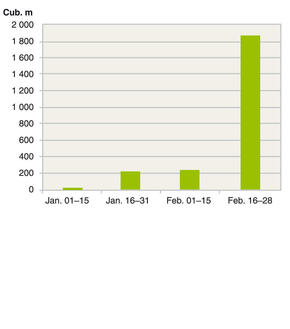 What's an illegal product?
Stunning Mongolian oak and Manchurian ash trees make up forests in the Russian Far East, home to the endangered Amur tiger and indigenous communities. Over the past 10 years, these forests have been pillaged by loggers cutting down trees with impunity, logging more than their allotted share and encroaching into protected areas without permits. This stolen timber is then sold across the border into China, where much of it is eventually exported as flooring and furniture to western markets. These products often look like wood that came from the U.S. or Europe, and sometimes contain false labels of origin.
Much of this criminal activity occurs with the knowledge of governments and facilitation of law enforcement officials. A new report issued this week by WWF details this systematic underreporting of illegal logging, concluding that in 2010 more than half of all oak exported from Russia to China was from stolen timber, representing hundreds of millions of dollars of flooring and furniture sold to unsuspecting consumers.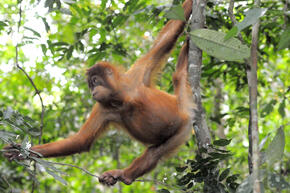 Not even National Parks are safe
Thirty years ago, Tesso Nilo National Park on the Indonesian island of Sumatra was rich in biodiversity and a safe home for endangered elephants and tigers. Today, 43% of the Park has been destroyed. Local NGOs have uncovered evidence that the world's largest palm oil producers are fueling this destruction and sourcing from illegal operations in the Park. These companies don't even know how much illegal palm oil they're selling. Considering their market share and the amount of palm oil coming from Indonesia, a significant portion of the global market is contaminated with illegal palm oil. It may be in your shampoo or instant noodles. We just don't know.
What does this all mean?
Last year, then Secretary of State Hillary Clinton elevated the global discourse on illegal wildlife trade when she called it "a national security issue…and an economic security issue." The same applies to illegal products. When a company buys from a supplier that may have sourced illegally, it disadvantages those playing by the rules and depresses the value of responsibly-produced products. When governments are apathetic, it's de-facto support for criminal networks that threaten national and international security.
Major importing countries have taken some action, but enforcement has been spotty. The U.S. Lacey Act, amended in 2008 to create penalties for illegally-sourced wood products entering the country has brought one major case. The European Union and Australia recently implemented timber legality legislation. Other governments with high rates of illegality may talk about confronting the problem – in 2010 the Indonesian Minister of Forestry visited Tesso Nilo Park to much fanfare – but often their ties to criminal networks supersede any legitimate action they'd take.
What can we do?
Consumers can seek out products certified by credible programs like FSC (wood and paper) and RSPO (palm oil); each requires producers to adhere to local laws.
Companies that sell illegal products, whether or not they know it, face legal and reputational risk. One solution? Traceability. Many new tools enable tracing from origin to store shelf, helping to ensure production is compliant with the law. These tools are important, but they should support a broader strategy for transparency in supply chains. This may require asking difficult questions, uncovering inconvenient issues and making system-wide changes.
It's worth it. The status quo is no longer viable. There are new expectations for sustainability. Failing to meet them affects us all.
Have a comment? What should we be thinking about?
Tweet, Share and leave your comments below…