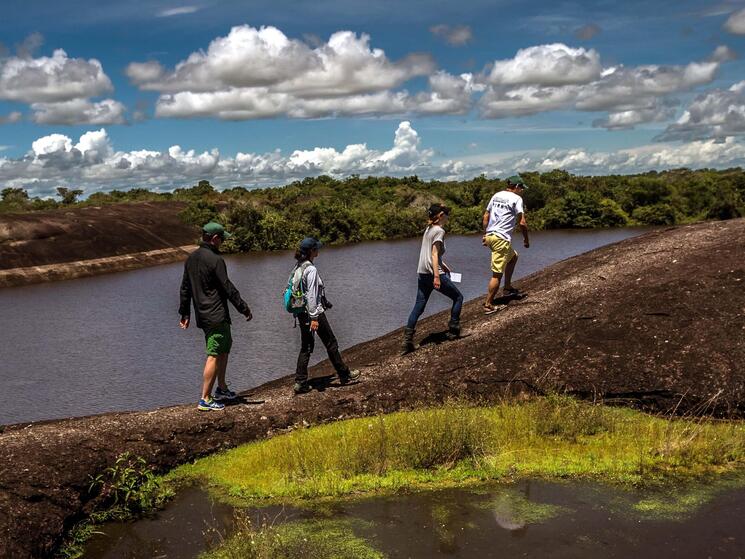 Identifying shared Value
For more than 40 years, society's demand on natural resources has surpassed what our planet can replenish. These demands include resources consumed for food, fuel and fiber, land on which we build, and forests that filter our air. A growing population and rising middle class will only exacerbate these pressures, unless we recognize that our continued prosperity depends on the natural resources sustained by a healthy planet.
Business is increasingly realizing that they are not immune to these pressures. The supply chains of large companies depend on natural resources from all around the world. Natural resource management is more and more tied to operational and reputational risk, and ultimately, to the long-term viability of a company. Corporations therefore have a business interest in understanding how their products and the raw materials used in global operations are impacting local communities, biodiversity, and the environment. While there is a clear imperative to take action, business cannot tackle these risks alone.
NGOs are uniquely qualified to build cross-sector partnerships that address complex challenges affecting both global and local stakeholders. NGOs are consistently ranked as the most trusted type of institution by t he Edelman Trust Barometer, an annual survey measuring stakeholder perceptions across 27 markets worldwide. In addition to bringing a foundation of trust to cross-sector partnerships, international NGOs leverage their global networks, technical credibility, and convening power to collaborate with companies in ways that meet the needs of people and nature.