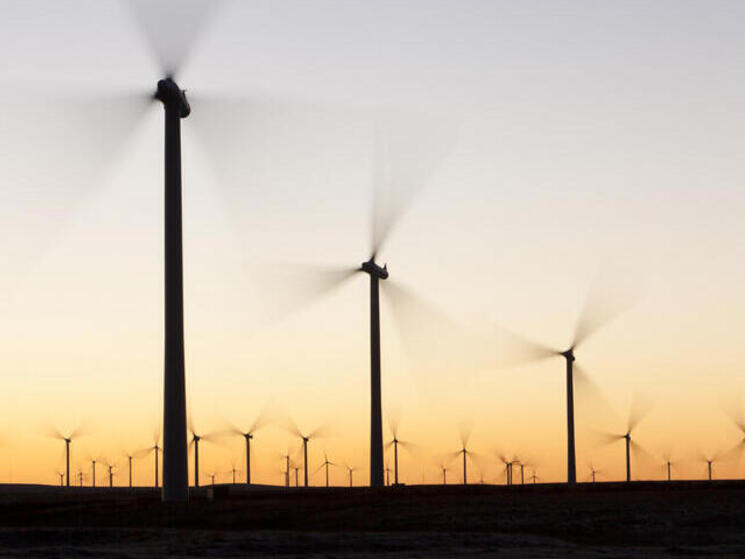 Date

: 19 June 2014

Author

: Bryn Baker, Manager of Renewable Energy, WWF
For the largest corporations in the United States, clean energy is business as usual. And it's good for business and our planet. In fact, nearly half of the largest companies in the U.S. are capturing significant business value by cutting emissions and using clean forms of energy to power their operations.
A new report from WWF, Ceres, Calvert Investments and David Gardiner and Associates finds that, 43 percent, or 215 of the companies in the Fortune 500 have set targets in one of three categories: (1) greenhouse gas (GHG) reduction commitments, (2) energy efficiency, and (3) renewable energy.
Leaders such as Caterpillar, Dow Chemical, General Electric, General Motors, Procter & Gamble, Sprint, and Walmart have set targets across all three categories.
The largest companies in the Fortune 500 – the Fortune 100 – continue to lead: 60 percent of Fortune 100 companies have set clean energy and GHG reduction targets as of 2013. Since the first Power Forward report was released, companies like Apple and Pepsi have joined the ranks of other Fortune 100 companies with climate and clean energy targets.
The aggregate impact of the company actions is significant. Among the 53 Fortune 100 companies reporting on climate and energy targets to CDP (formerly the Carbon Disclosure Project), they are conservatively saving $1.1 billion annually through their emission reduction and renewable energy initiatives. In 2012 alone, these companies decreased their annual emissions by approximately 58.3 million metric tons of CO2 equivalent – comparable to retiring about 15 coal plants – saving them an average of $19 per ton of CO2 equivalent.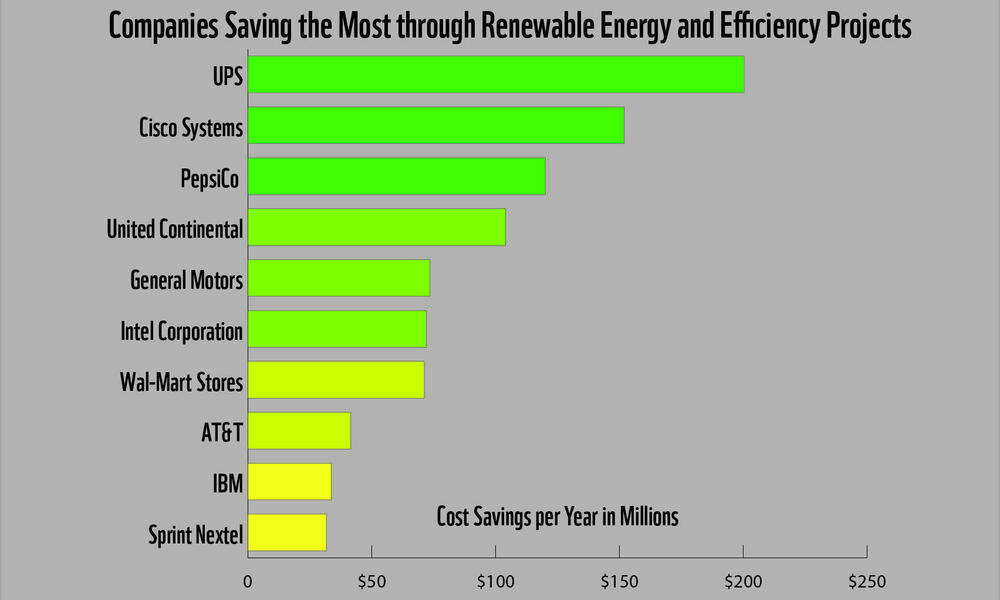 The scale of these savings is likely to keep climbing rapidly as more companies realize the potential for big cost reductions enabled by energy efficiency and renewable energy. Individual companies have already achieved significant savings and have high expectations going forward. For example, IBM has saved a cumulative $477 million through its annual energy conservation actions. Walmart expects to save $1 billion globally per year through its renewable energy and energy efficiency initiatives. Dell estimates that improvements in the efficiency of its products will save customers $1.1 billion annually. The trends are clear: leading companies are capturing business value by executing effective clean energy strategies, and with proven results, more are sure to join the pursuit.