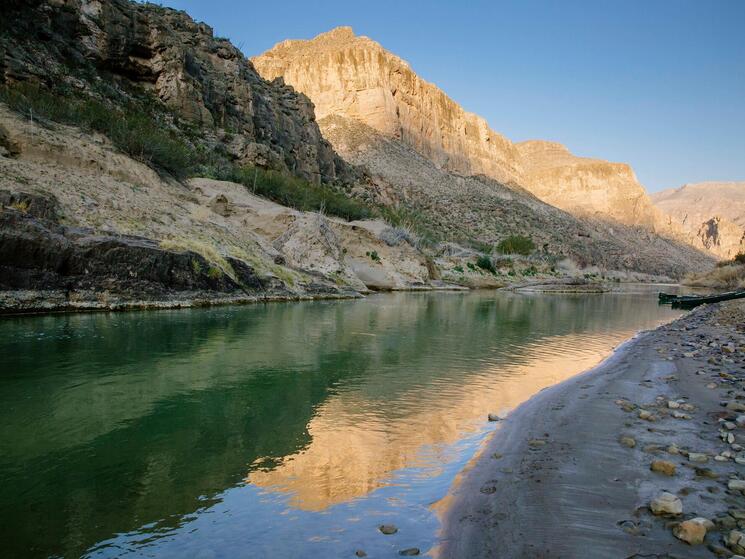 Date

: 25 May 2017

Author

: Karin Krchnak, Freshwater Program, World Wildlife Fund
When I was visiting the Rio Grande/Rio Bravo, which flows between the US and Mexico, I was struck by just how critical its waters are. There, in the middle of the dessert, the river meets the needs of local businesses, indigenous communities, and unique biodiversity. Members of civil society, business, and government work as one toward a healthier river. Many view the river as a border or boundary, but not us: We saw the powerful natural resource as something to connect us, unite us.
Through my work at World Wildlife Fund (WWF), which seeks to secure water for people and nature, I have the opportunity to visit rivers like the Rio Grande/Rio Bravo and experience the fieldwork first-hand. At the same time, as a member of the World Water Council (WWC), I also have the opportunity to look at water security from a global perspective. At both organizations, we address water challenges, aim to improve water governance, and seek to conserve and protect shared freshwater systems. Whether on-the-ground and at a policy-level, one thing is clear: we realize greater results when working together.
I was excited to hear the Brazilian Government and WWC chose Sharing Water as the theme for the 8th World Water Forum, which will be held in Brasilia, Brazil March 2018. To achieve sustainable water management, we must embrace and support the concept of sharing water among all actors—human, business, communities, ecosystems, and more. The 8th Forum will provide a welcoming venue to do just that. By bringing together presidents, ministers, local governments, parliamentarians, judges, businesses, civil society, managers and more to discuss water issues, our hope is to help everyone see the value in collective action, and guide them to manage water in a more holistic way.
In support of the 8th Forum's agenda, on June 5, WWF will co-host a conference, Sharing Water, with Coca-Cola and the WWC. The event is part of the official, regional process for North America in preparation for 8th Forum, and will cover several aspects associated with water: development, finance, people, and ecosystems. Resulting content from the event will be help frame the agenda and possibly shape results.
WWF and Coca-Cola decided to host and contribute to this preparatory event because our partnership has experienced the complexities and benefits around sharing water. Initially we focused on sharing water between civil society and business and then we brought government in over time. As two multinational brands, we have been able to unite different actors in several places at the same time, and at an elevated scale. We'd like to share our learnings and inspire others to join forces for a more water-secure future.
Sharing water isn't easy—and we all have a role to play. Individuals, families, communities, government, organizations, industry, everyone: let's connect and figure out how we can best share water.