Love It, or Lose It: A Poetic Manifesto
Date

: 22 April 2021

Author

: Virginie Helias, Chief Sustainability Officer, P&G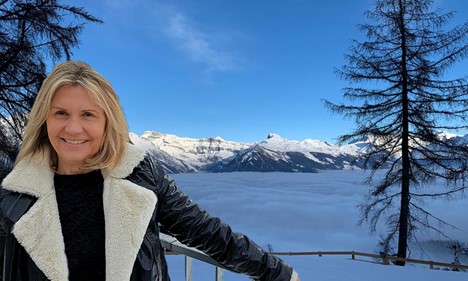 Snow-covered mountains, my inspiration.
The Creation in its raw state, untouched, strong yet so vulnerable.
Bridges between earth and sky, forcing contemplation and meditation.
Elevation, pointing to a higher mission.
Feeling of the top of the world.
Snow-covered mountains – but for how long?
Climate change is melting glaciers
– Mer de Glace near Mont Blanc has retreated by 800meters in the past 3 decades.
So I ask myself:
Before the Earth is too hot to handle, what can I do at Procter & Gamble?
Climate emergency is real
And we will be successful only if the planet remains wonderful.
We have committed to be carbon neutral by 2030 in our operations
and develop a roadmap to net zero in supply chain
We innovate so that people can reduce their emissions in their homes
– by washing their clothes in cold or skipping the sink before they run their dishwashers.
Homes represent more than 1/3 of global GHG emissions
and our daily actions can add up to meaningful impact.
We can make sustainable irresistible before climate change becomes irreversible.
We can slow down the melting and prevent snow caps from disappearing.
Let's look up to the summit and step up to commit
From the mountain solitary meditation to the grounded collective action.
…
This post is part of an Earth Week series, in which you will hear from business leaders how their personal connection to nature inspires the work they do to ensure a more sustainable future for people and the planet.