McDonald's and Sustainability: We're Lovin' It
We recently sat down with Bob Langert, McDonald's vice president of sustainability, to learn more about how environmental stewardship is playing a part in the company's decision making.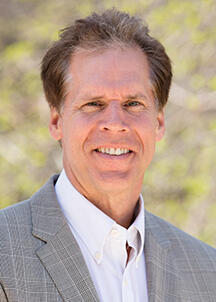 What does sustainability mean to McDonald's?
For McDonald's, sustainability is all about creating shared value – for our business and the world in which we operate. We truly believe that we can grow our business by making a positive difference.
We now have a bold 2020 Framework that is guiding our work, centered on Five Pillars: Food, Sourcing, People, Community and Planet. We've developed measurable, forward-looking goals in areas like energy efficiency that prove the linkage between good business and good sustainability. For example, we are aiming to reduce our energy usage in company-owned restaurants by 20% by 2020. It is our #1 environmental impact for both company-owned and franchised restaurant operations, reducing our carbon footprint and our annual energy bill, estimated at over $2 billion.
Sustainability also means living Our Values every day, and making decisions based on these values. Doing the right thing has, and always will be a critical part of who we are as a company.
Is there a plan in place to make sure environmentally responsible practices filter down to individual franchises?
Yes, we are working with our owner-operators on energy, waste/recycling and water, but we don't have a prescriptive plan per se. Since our franchisees are independent, ultimately it is up to them to decide what they need to do to make their restaurants more efficient. That said, they understand the business case for improving. They know customers care and that a more efficient restaurant equals a more profitable restaurant. So, I am confident that advancing our goals to reduce energy consumption by 20% and recycle 50% of our on-premises "waste" will be a pull, not a push.
Do you think McDonald's customers care about sustainability? Why or why not?
Yes, without a doubt. We see this in our consumer research. Consumers want to do business with companies they can relate to, companies that have a social purpose and values aligned with their individual values.
The trickier question is this: Does this "care" translate into purchasing behavior? Will consumers actually pay more for sustainable products? Or, is sustainability the new "greens fee" that customers come to expect with every product and purchase? The answer to those questions remains unclear, but our bet is that more and more, consumers will support companies that deliver great products and services AND deliver a value to society as well.
That's what I love most about what we're doing at McDonald's - mainstreaming sustainability and making products like sustainable white fish and espresso coffee affordable for all.
Within the corporate culture of McDonald's, how much of a priority is sustainability?
Let me put it this way. Our culture is defined by our seven Company Values. All of Our Values connect to sustainability, but my favorite one is Giving Back. We define this as using our size and influence to make a positive difference in the world. I wish more people could see the great people we have, the passion of our suppliers, owner-operators and company staff. We are a humble company. So we shy away from tooting our own horn. But I am now in my 35th year working within McDonald's system, and I love it, for the integrity, trust and caring I see in our company every day.
"Finally, when we work together to communicate with and engage various stakeholders on these issues, we reach more people, and with solid credibility. And that helps us make progress against a goal we all share – to mainstream sustainability. "

Bob Langert Vice President of Sustainability, McDonald's
How did McDonald's first become involved with the Global Roundtable for Sustainable Beef?
As we developed our framework and goals, it was clear that leading the way on sustainable beef represented a huge opportunity. Beef production has significant societal impacts, and more than 30% of McDonald's system carbon footprint is from beef. Yet, menu items like the Big Mac and Quarter Pounder are core to our business, and we want to sell more of them over time. So, how can we do that, but achieve better social and environmental outcomes at the same time?
Well, we realized we cannot define or achieve verified, sustainable beef by ourselves. We buy just under 2% of the beef in the world. There are so many players along the value chain that influence beef production so collaboration is essential. That is what the GRSB is all about. It is made up of more than 50 organizations, from ranchers, producers and processors to retailers and NGOs.
What do you hope to accomplish through the GRSB?
The main goal that we see being accomplished by the GRSB is that we need a forum with all stakeholders to talk, collaborate, gain consensus, and gain momentum on real progress toward sustainable beef. Much progress is being made toward this end. We will not have an accepted definition of "sustainable beef" until November, 2014 when members approve a set of Principles and Criteria that holistically define sustainable beef. We will use this work of the GRSB to start buying some of our beef from sustainable sources in 2016. We are highly encouraged by the progress in many markets - like Canada, Ireland, Australia, Brazil, USA and more - to establish ways to measure and report "sustainable beef."
What is the benefit of working with environmental groups like WWF?
We are not experts on the complex issues of food and agriculture. We are experts at running restaurants. So we really value working with the "best of the best" to guide us on achieving our sustainable supply chain vision. We need great science to guide our work. We do not have internal "scientists" on all these issues of forestry, climate change, oceans, etc. WWF does, and they are really good at what they do. They also challenge us to stretch ourselves, but in practical ways that make sense for our business. Finally, when we work together to communicate with and engage various stakeholders on these issues, we reach more people, and with solid credibility. And that helps us make progress against a goal we all share – to mainstream sustainability.
This is not the first time McDonald's has worked with environmental groups. Tell us the story about working to rid the company of Styrofoam containers. What did the company learn from that experience?
We made more than 42 changes to reduce, reuse, and recycle our packaging in the 90s when we worked with the Environmental Defense Fund. Along the way, we learned two key lessons.
1) The power of the consumer. Many of our customers thought the polystyrene foam clamshells were just too much packaging--wasteful. It pays to listen to customers, always.
2) Solving tough environmental problems can be a win-win. In a lot of cases, we've made environmental enhancements in our restaurants without incurring additional costs. So it is possible, and I see this same philosophy with our work on sustainable food and agriculture.
---
The views expressed in this blog do not necessarily reflect those of WWF.