Mobile Basin Heirs' Property Support Initiative: Q&A With Kerry Cesareo, WWF
The Mobile Basin Heirs' Property Support Initiative will help families in the Mobile Basin of Mississippi protect and keep their forestland. The two-year project was launched in October 2021 by the Center for Heirs' Property Preservation™ and the Mississippi Center for Justice with support from WWF and Kimberly-Clark.
The new initiative provides a combination of legal services, information, and access to financial and forestry resources to help Mississippians resolve land title issues that disproportionately affect Black families and often lead to loss of property, wealth, and forest resources.
We sat down with WWF's Senior Vice President for Forests Kerry Cesareo to discuss the project.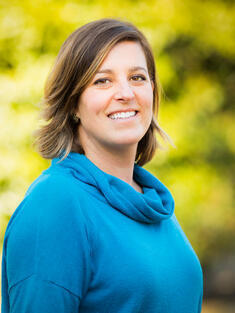 Tell us why you are supporting this initiative and what you hope it will achieve.
Through the Mobile Basin Heirs' Property Support Initiative, we hope to raise awareness of the legacy and prevalence of heirs' property land loss, which deeply affects the environment and human well-being and unjustly impacts Black families in the United States. By focusing on the Mobile Basin, this project aims to help historically underserved Mississippians keep their generational land and preserve one of the most biodiverse wood baskets in the country.
In the coming years, the Southeast is facing an alarming loss of forests — up to 23 million acres by 2060. This is partially driven by unsustainable, rapid development. Only by preventing the exploitation of families and their land can we end forest fragmentation and loss in this country and mitigate the worst effects of climate change.
Forests are a source of health and wealth, but the burdens and benefits of caring for forests have not been shared fairly. We need to do everything we can to address injustice and support people who have helped us all by caring for forestlands for generations.
What are the biggest misconceptions about the issue?
At WWF, we have a history of working on rights-based approaches around the world. This includes helping local communities — from Zambia to Peru — secure legal titles for their land and realize their visions for nature-based incomes. However, land tenure and its relationship to conservation have received less attention in the United States.
I think any misunderstandings are due to the lack of awareness of how predominant the issue is here.
What gives you hope?
I'm excited about the opportunity to work at the intersection of forest conservation and social and racial justice, particularly the chance to team with such leading, impactful organizations. I think we form an especially strong partnership, where the experience, contributions and skills of each partner are complementary — not overlapping.
I'm also looking forward to what WWF will learn as an organization about how we can best contribute to addressing heirs' property loss and more effectively deliver on our mission in the United States and around the world. Each day, tackling these issues only becomes more crucial.
While we have had successes over the years, the world is losing the fight against climate change and the loss of natural resources. Coming together on projects that deal with interlinked problems opens up possibilities for us to do more and be more effective through collaboration.
Only by taking a systems approach can we hope to confront the intractable problems of racial injustice, social inequity, and environmental degradation. It's the only way forward.