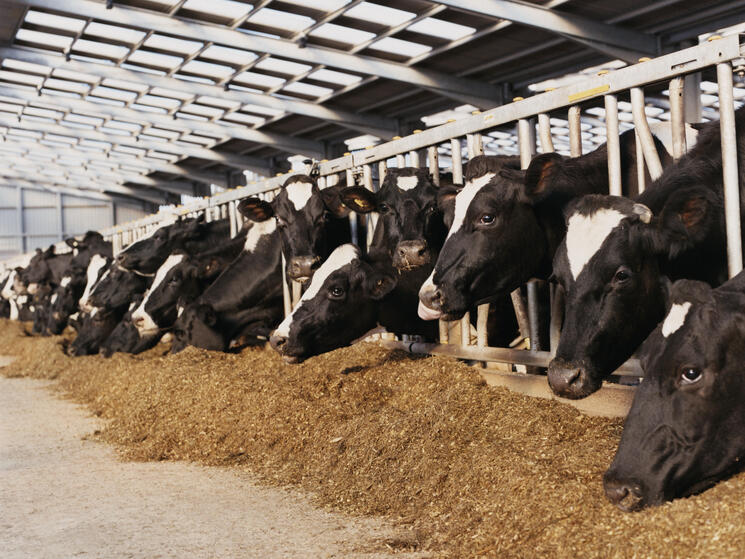 Date

: 11 November 2013

Author

: Lorin Hancock
The Innovation Center for U.S. Dairy and WWF recently released a documentary-style video series chronicling the journey toward sustainability of five dairy operations. These dairies, winners of the 2013 U.S. Dairy Sustainability Awards, have taken steps varying from simple to ground-breaking in order to protect the environment, increase profits, and be better neighbors within their communities.
If you know much about the dairy industry, this is fascinating and inspiring stuff. However, I suspect that the majority of Americans have no idea where their milk comes from. Milk has been plentiful and safe in this country as long as anyone living can remember. That's good enough for most people.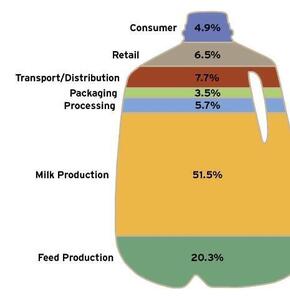 However, with the population estimated to reach 9 billion by 2050, all food producers will need to find ways to generate more, using fewer natural resources and minimizing negative environmental impacts. The dairy industry is working on the problem proactively, measuring their impact and promoting sustainable practices. The major areas of impact are methane emitted from cows' digestion process and manure management. Outside the U.S., the dairy industry is responsible for land conversion to grow the feed required by dairy herds.
According to the Innovation Center for U.S. Dairy, which was established by dairy producers, each gallon of milk in the U.S. is responsible for about 17.6 lbs of CO2e or greenhouse gas emissions. The majority of this comes from the actual milk production, while the rest comes from producing animal feed, processing, packaging, and distribution.
The environmental impact of milk may only have started to gain attention in recent years, but it's been an issue for a long time. Actually, the dairy industry has made considerable improvements. Cornell University published some startling figures about efficiencies in dairy production today compared to dairy production in 1944, and by all metrics, farmers are better stewards of the land today. But there is more work to do.
More good news—you don't have to imagine what the sustainable dairy of the future will look like; you can just watch the videos. These farmers are ahead of the curve, making a real difference for their communities and their bottom lines. Steve and Stacie Ballard chose to aggressively manage their energy use to reduce overhead and their carbon footprint. At the Petersen Dairy Farm, a composting initiative and planting methods have led to a better relationship with the community, improved profitability, and protect local waterways. John Jacobs uses anaerobic digesters to break down manure and capture methane, converting this waste into electricity that powers the dairy and surrounding homes in the community.
If every dairy were operated like these, the environmental footprint of milk would decrease by several shoe sizes. WWF and the Innovation Center for U.S. Dairy have an ambitious plan to make it happen, working together with the nation's dairy producers to develop, share and adopt sustainability practices in their operations.
If you know of any dairy operations that are employing best practices that are good for the environment, good for communities, and good for business, nominate them for the 2014 U.S. Dairy Sustainability Awards.