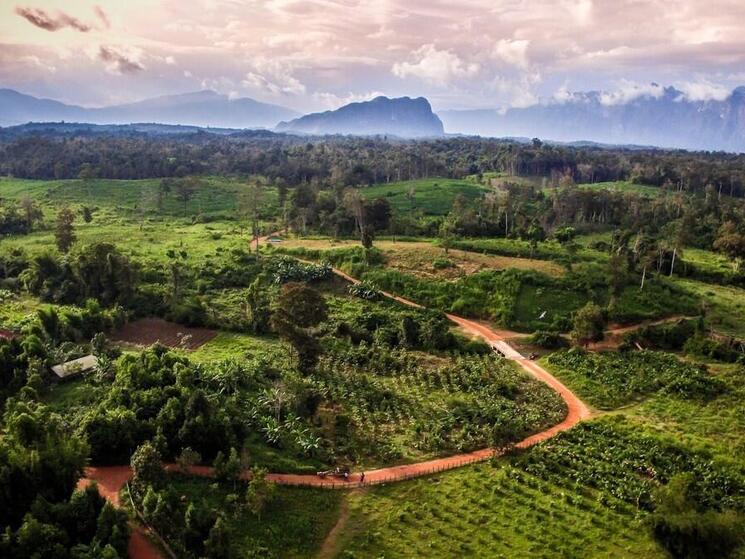 Date

: 17 November 2020

Author

: David Kuhn and Nicole Tanner, WWF
Climate change is amplifying and creating new risks for companies. As storms, droughts, and heat waves become more frequent and severe, natural systems that provide the essential inputs to sustain production and ensure business continuity face ever-increasing threats. Companies must now ensure they are not only sustainable, but also "resilient"—that is, able to withstand, recover from, and adapt to changes in weather and climate.
While nearly every major company has significant plans to cut emissions, very few have plans to manage the current and future climate change risks to their businesses beyond further investment in business-as-usual sustainability programs. Companies are often caught off guard by the complexities and new uncertainties that climate change brings to traditional risk management. How do you plan to be agile in the face of unknown, potentially catastrophic conditions?
One of the most important solutions is right beneath our feet. Nature is humanity's first line of defense against the impacts of climate change: wetlands reduce flood risks through water retention; forests can help stop soil erosion, recharge groundwater, and store carbon; mangroves can act as a natural seawall to protect from storm surges. But climate change itself poses an immediate and existential threat to these ecosystems. Protecting and restoring nature yields benefits to our economy, society, and business. These types of investments also give us the potential to be prepared for changes.
But that work needs to start now. There is an urgent need for clear and actionable risk management guidance that is good for companies, society, and the planet. WWF is working to fill that gap with a practical guide explaining, step-by-step, how companies can navigate risks and make sustainability resilient through investments in nature.
The steps detailed in the guide include:
Assessing Risk: assembling available knowledge and resources, planning for change, and developing a long-term capacity for informed, flexible management
Developing a strategy to manage for change, not just persistence
Implementing local solutions that are nature-friendly, responsive, and flexible
Monitoring, evaluating, and adaptively managing
The answers are not always simple and require commitment and time, but developing solutions grounded in the resilience principles detailed in this guidance—avoid harming nature; use nature to help people; and build resilience for nature—can lead to durable benefits.
And because water is the primary medium through which we feel the effects of climate change, we take a deep dive to address how businesses can build climate resilience specifically through water stewardship. Understanding the context of water and ensuring engagement beyond the fence line are the basis for both good water stewardship and resilience. Produced jointly with The Coca-Cola Company, this accompanying guide also includes a case study detailing the company's water resilience pilot in Central America.
At its core, climate change is a risk multiplier. Investment in business-as-usual sustainability and reducing impact does not fully help a company face a changing world. It's time to embrace change and uncertainty. Being proactive and prepared can, if framed through a social-ecological lens, have financial benefits for companies as well as create socio-ecological benefits and buffers. Companies are beginning to see the opportunities in climate change, from new products to expanding markets to marketing, and opportunities to do things better. Investments in nature are a way to do things better and meet multiple goals at the same time. They have proven to be a cost-effective and smart way to act. And safeguarding those natural solutions to the threats of climate change makes good business sense.
Read the guides here: