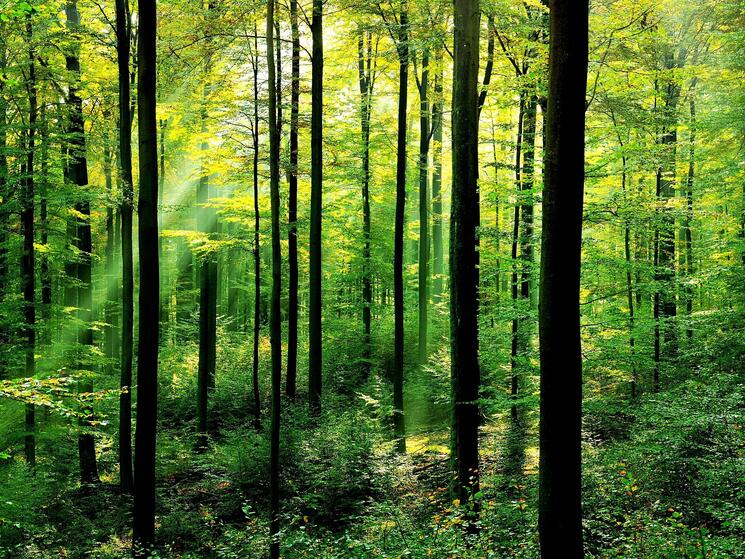 Date

: 10 September 2018

Author

: Martha Stevenson and Linda Walker of WWF's Forest Team
Walmart's Project Gigaton is a supplier-focused initiative to prevent one gigaton of greenhouse gas emissions across their global supply chain over 15 years (2015-2030). Project Gigaton aims to inspire suppliers to reduce emissions across their own operations and supply chains.
There are six pillars of Project Gigaton through which suppliers can reduce emissions: energy, agriculture, forests, packaging, waste, and product use. World Wildlife Fund works with Walmart on several of these pillars to help suppliers reach their targets. In this blog, Martha Stevenson, Director of Forest Strategy and Research, and Linda Walker, Director of Responsible Forestry and Trade, share why the forests pillar is so important to Project Gigaton.
What's the connection between forests, corporate supply chains, and GHG emissions?
Forests can be both a source and a sink of GHG emissions in a company's supply chain.
Globally, land use change contributes 12 percent of emissions. Much of that comes from deforestation, driven largely by forest clearing and subsequent burning to expand agricultural production, particularly in tropical regions to produce commodities like beef, soy, palm oil and pulp.
Forest degradation is another source of emissions, which occur largely from illegal or unsustainable forest management practices, including things like "high-grading" (cutting only the highest value trees of a few species) and careless harvesting, which can damage soils and streams. These practices degrade the forests' ability to provide water filtration, wildlife habitat and carbon storage.
Forests also sequester carbon emissions – meaning they suck carbon back out of the atmosphere as they grow and store it in the trees. In fact, trees are one of the best large scale "technologies" that can do this in the world today. Project Gigaton includes opportunities for companies to support forest restoration and harness tree regrowth for climate benefits. Healthy forests not only absorb carbon and help slow climate change, but they also provide for the livelihoods of the 1.6 billion people who depend on them every day.
If a supplier has already set an emissions reduction goal what is the value of joining Project Gigaton?
We are entering a phase of collaboration in the forest, food and land sector that is essential to moving the needle on land sector emissions reductions. There are hundreds of companies who have goals to avoid deforestation and forest degradation and who are working in and across their supply chains to achieve those goals – but they are hitting barriers. By joining Project Gigaton, suppliers will obtain support in accomplishing their land sector avoided deforestation and climate goals. The corporate sector can be incredibly powerful in making change – particularly when working together with governments, local interest groups and local producers in forested landscapes. For companies who have not yet been active in climate conversations but have been watching and wanting to get involved, joining Project Gigaton is an opportunity to dive in and test out some new approaches in projects like restoration initiatives.
What support do companies get from Project Gigaton?
When companies join Project Gigaton, they are provided access to resources that can help companies advance their goals – from linking up with certified products to finding new verification and validation tools. Companies are also able to tap into collective efforts we're calling landscape and jurisdictional approaches – where they can work together in a landscape to help advance goals to stop deforestation or support restoration projects together with governments and local groups. Within Project Gigaton there are built-in supports and pre-vetted opportunities, so companies don't have to go out and start those relationships on their own.
If a supplier is considering joining and making a commitment under the energy pillar, should they also be considering the other pillars? What's the value in signing up across the platform?
What pillars a company joins through Project Gigaton really depends on what type of company it is and where emissions occur in the supply chain. For example, for a food, forest or land-intensive supply chain, companies should look at the agricultural, forest, and waste pillars. But most importantly, companies sign up in the places that are meaningful for them and get the tools and resources they need to succeed.
Who's an example of a supplier that is really leading the way on forests?
Companies who publish strong sourcing policies and goals, report transparently on progress, engage collaboratively with suppliers on solutions and seek opportunities to protect or restore forested landscapes outside of near-term supply chain needs, are leading the way. Kimberly-Clark, who manufactures brands like Kleenex and Cottonelle, is an excellent example, including through an innovative campaign to engage consumers about responsible forestry and its support for long-term protection of working forests in the Southeastern US.
This blog is part of a series. Please see our Project Gigaton Q&A on food waste here and on agriculture here. You can join Project Gigaton by submitting your own emissions target, or by submitting goals that fall in one or more of the six pillars. Links to join can be found at: www.walmartsustainabilityhub.com/project-gigaton