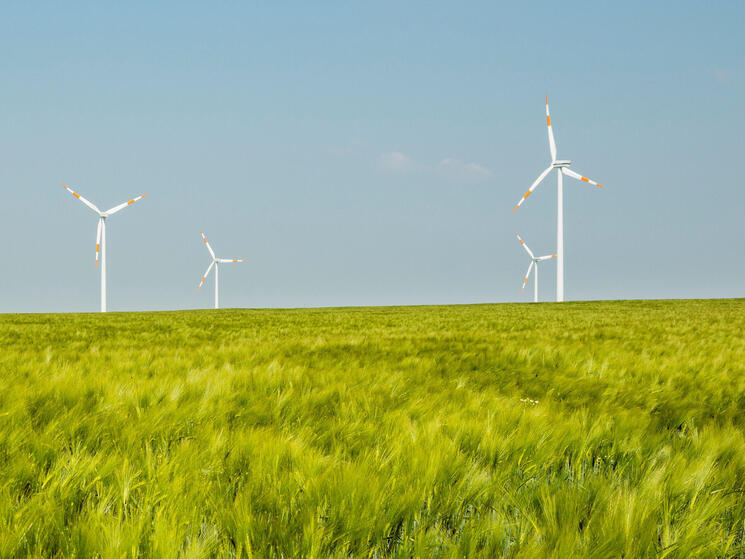 Date

: 18 September 2017

Author

: Stewart Van Horn, Director of Global Sustainability at Kimberly-Clark
The Renewable Energy Buyers Association (REBA) recently welcomed Kimberly-Clark Corporation as a formal member of its Buyers Principles and Renewable Thermal Collaborative. World Wildlife Fund had a few questions for Stewart Van Horn, Kimberly-Clark's Director of Global Sustainability – Energy Solutions, about why renewable energy is a priority.

Why is Kimberly-Clark pursuing renewable energy?

Within Kimberly-Clark's Energy & Climate strategy, we deploy both energy conservation and alternative energy programs to minimize climate change impacts, reduce GHG emissions and transform our financial performance. We believe that increasing our use of renewable energy is not just good for the environment, it complements our existing efforts to drive innovation in energy management that creates value for our business.

Power generation from renewable sources like wind is not affected by fluctuating costs for fuel such as natural gas. The fixed prices that come with a renewable energy PPA help reduce Kimberly-Clark's exposure to volatility in the energy markets, and the potential savings generated by our energy efficiency and conservation projects reduces our operating costs and frees up funds to invest in the growth of our brands and businesses.

You just signed two wind PPAs, which combined is one of the biggest PPA announcements of any company to date. What impact does this have on your footprint?

The impact on our footprint will be significant. The power purchase agreements (PPAs) are a step-change in our energy and climate strategy helping us reduce climate change impacts and benefit cost savings for our business. These agreements mark Kimberly-Clark's first use of utility-scale renewable energy. The 245 megawatts of wind-generated electricity supplied under these agreements is equivalent to about one-third of the electricity needed to power our North American manufacturing operations.

The renewable power supplied by these agreements will enable Kimberly-Clark to offset around 550,000 metric tons of greenhouse gas emissions per year, effectively reducing the company's market-based emissions by 11%. Adding wind-generated electricity to the energy mix will enable the company to achieve more than a 25 percent reduction in GHG emissions in 2018, which is four years ahead of the original 2022 target to reduce absolute greenhouse gas emissions by 20 percent from 2005 levels.

You came to REBA's first meeting last year. How did that set you on a renewables journey?

The insights we gained from the 2016 REBA meeting informed our plans to increase the role of renewable energy in achieving our climate goals. We used the Renewable Energy Buyers Principles when evaluating the business case for pursuing our first utility-scale renewable energy agreements.

We have now formally signed on to the Renewable Energy Buyers Principles and have endorsed REBA's effort to simplify and streamline the way businesses purchase renewable energy, which will support further investment and development of wind power and other renewables.

Where will you go from here?

Our original 2022 absolute GHG reduction goal of 20 percent was location-based, that is, based on driving actual GHG reductions in our operations through energy conservation, increased operating efficiency and on-site alternative energy projects. We're now in the process of setting a new market-based emissions baseline and emissions reduction target incorporating the benefits of the renewable energy credits from virtual power purchase agreements.

Kimberly-Clark will continue to evaluate alternative energy sources including renewables as part of our ongoing efforts to reduce greenhouse gas emissions, improve energy efficiency and reduce costs.