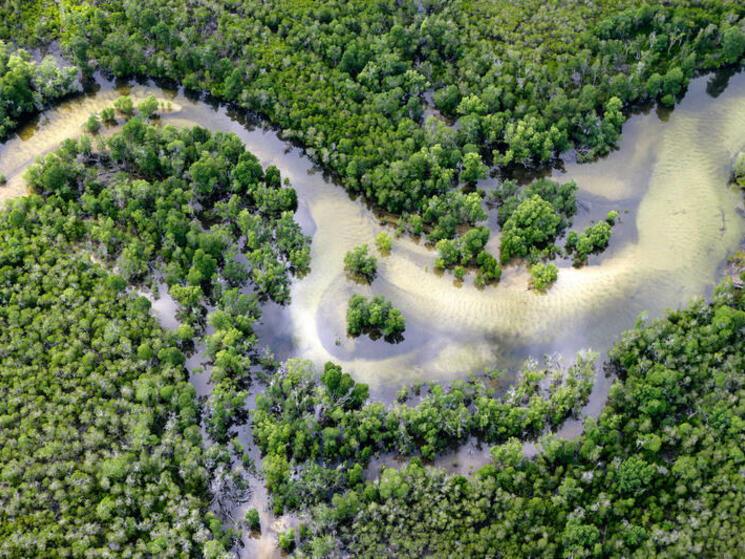 Date

: 18 August 2017

Author

: Anita Van Breda and Rebecca Feinberg
Cyclone Enawo hit Madagascar in March 2017, the strongest to hit the country in 15 years. It killed 81 people, displaced another 434,000, and caused an estimated $400 million in damages--4 percent of Madagascar's annual economic output.
The country's agriculture sector alone lost $207 million, much of it from the vanilla industry, which supplies up to 85 percent of the world's vanilla. Prices spiked to an all-time high of $600 per kilogram, up from $100 in 2015. Since vanilla vines take about three years to mature and start producing, the industry and its largely smallholder farmers will continue to feel Enawo's impact for years to come.
With support from McCormick, a global flavor company and major buyer of Malagasy vanilla, CARE was among the first humanitarian responders to provide emergency shelter, food, and water to more than 20,000 people. In the subsequent months, CARE supported reconstruction of homes through a program that trains local carpenters to use native materials to build cyclone-resistant homes and to pass on the construction technique to others in the community. More than 430 homes are now under construction.
Trancia, her daughter and mother can attest to the efficacy of such homes. Their home is one of the 115 "cyclone-proof" houses that CARE helped build as part of a disaster risk reduction program between 2014 and 2016.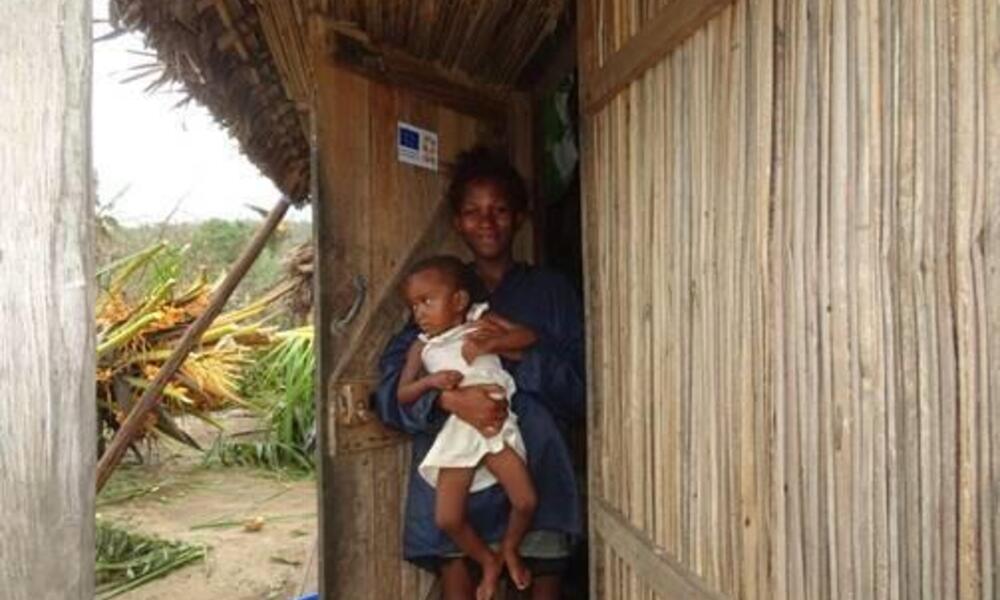 "We were lucky. Our house is strong and we were safe in it. The neighbors should learn lessons from this cyclone."

Trancia Cyclone Survivor
CARE is not only working with McCormick but also with World Wildlife Fund under the CARE-WWF Alliance to design a strategy to build resilience to environmental and market shocks among smallholder farmers in their vanilla supply chain in Madagascar. WWF's Environment and Disaster Management program has been working to integrate environmentally responsible practices into disaster response practice and policy for the last 12 years. This means, for example, rebuilding shelters in safer areas, using building materials that are extracted without creating new hazards, sourcing and managing water responsibly for the long term, managing natural resources to support and sustain livelihoods, and avoiding human-wildlife conflict by understanding species habitat and migration patterns.
Ultimately, green recovery and reconstruction empower communities to protect and manage the ecosystems they depend on for food, shelter, water, income, and jobs. Such efforts are critical to the ability of vanilla producers and other smallholders in Madagascar to adapt to a changing climate and reduce their vulnerability to future disasters that are growing more frequent and more severe.
The Madagascar cyclone illustrates that disasters not only undermine local livelihoods but also disrupt critical business supplies, operations, transportation, and logistics. As a result, companies like McCormick are engaging more deeply in disaster response and humanitarian action. Indeed, in 2016, more than 400 private sector company representatives participated in the World Humanitarian Summit in part to identify and coordinate more responsible ways to manage disaster response. By collaborating with groups like the CARE-WWF Alliance, businesses can help disaster response actors make climate-smart and environmentally sound decisions to rebuild in ways that are not just immediately beneficial to local communities but also protect biodiversity, natural resources, and other ecosystem services over the long-term.
Businesses and NGOs bring distinct and complementary expertise to improving resilience in smallholder agriculture, including small-scale vanilla production in Madagascar. CARE, for example, engages directly with resource-poor smallholder farmers, including women, youth, and marginalized groups, enabling them to increase productivity, nutrition, and access to markets to improve livelihoods and equity. WWF is working to transform the supply chains of large multinational companies through policy advocacy, stakeholder engagement, and field interventions to mitigate the environmental impacts of the global food system. Companies like McCormick bring market access and opportunity, which incentivize producers and their communities to shift to more sustainable production and recovery practices.
Climate change must change the way we think about disaster recovery. Indeed, just as Trancia urges her neighbors to learn lessons from Cyclone Enawo, so too must we seize every opportunity to learn how we can better help smallholder farmers and their communities—not just to recover from storms, droughts, and floods, but to do so in ways that anticipate and reduce risks from disasters yet to come.
Anita van Breda is senior director of WWF's Environment and Disaster Management program. Rebecca Feinberg is director of development, strategic partnerships, and alliances for CARE.
---
The CARE-WWF Alliance was founded in partnership with the Sall Family Foundation in 2008 and continues to thrive thanks to their longstanding support. Our joint work is also generously supported by USAID, several anonymous foundations and many others.