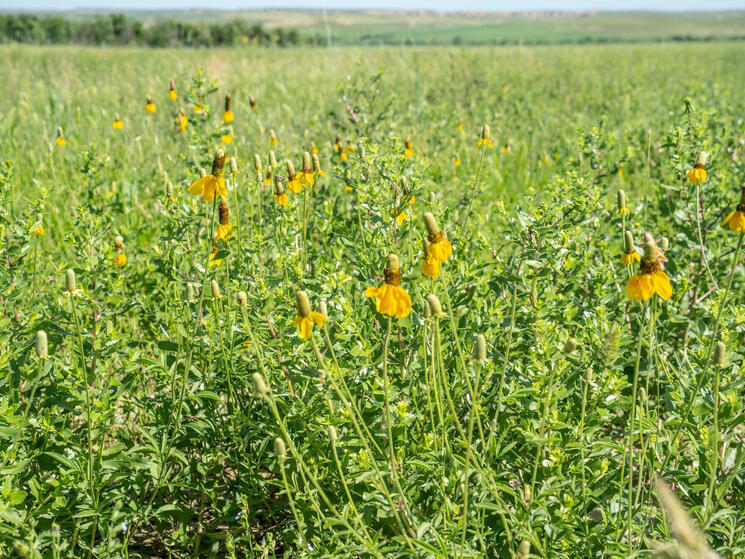 After decades of farming small grains on his family farm and ranch near Buffalo, South Dakota, David Niemi decided the landscape needed a change. David's father planted nearly 2,000 acres of their ranch into small grain production in the 1960's to diversify their operation, and the family continued to plant annual crops on the field until recent extreme drought conditions made farming it no longer a viable option. David decided that the best thing he could do for the land and his family business would be to re-seed- drought tolerant, hardy native plant species.
While exciting, reseeding projects which aim to return previously tilled farm ground to resilient grassland can be very expensive for producers. Often producers who decide they'd like return farm ground to its previous resiliency are met with a cost prohibitive estimate for seed. The cost of replanting ground back to (or close to) its original species mix is typically costly enough that producers aren't able to make the project work out on the balance sheet. Fortunately, partnerships, like the one between Air Wick and World Wildlife Fund's Northern Great Plains Program, are being developed to support reseeding projects on the Niemi's ranch and many others.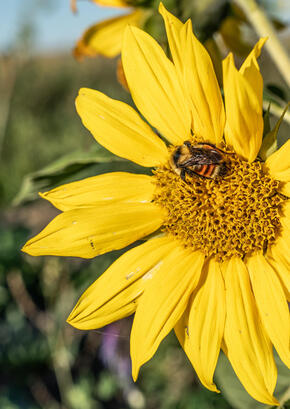 WWF is partnering with Air Wick over a period of three years to reseed previously plowed grasslands as part of the One Square Foot (OSF) initiative. By its conclusion, the campaign will reseed 1 billion square feet (~23,000 acres) of previously disturbed native grasslands and wildflower habitats in the Northern Great Plains (NGP). This partnership has allowed WWF's NGP Program to facilitate grassland reseeding projects in South Dakota, Nebraska, and Montana. By Spring 2023, the initiative will have reseeded over 14,000 acres back to grasslands.
David Niemi is hopeful that this recent planting will be a success, providing more quality forage for his sheep enterprise and the ranch's resident wildlife. WWF has been able to implement other projects with producers like Montana's Brady Ranch.
"We have been working on grassland restoration for several years on the Brady Ranch to improve soil health, grazing options, and wildlife habitat," said Brenda Brady, ranch manager and owner. "Our hope is to see increased wildlife numbers and diversity along with a more efficient rotational grazing system. We feel that seeding back to native species will lead to a more stable eco system for the long term."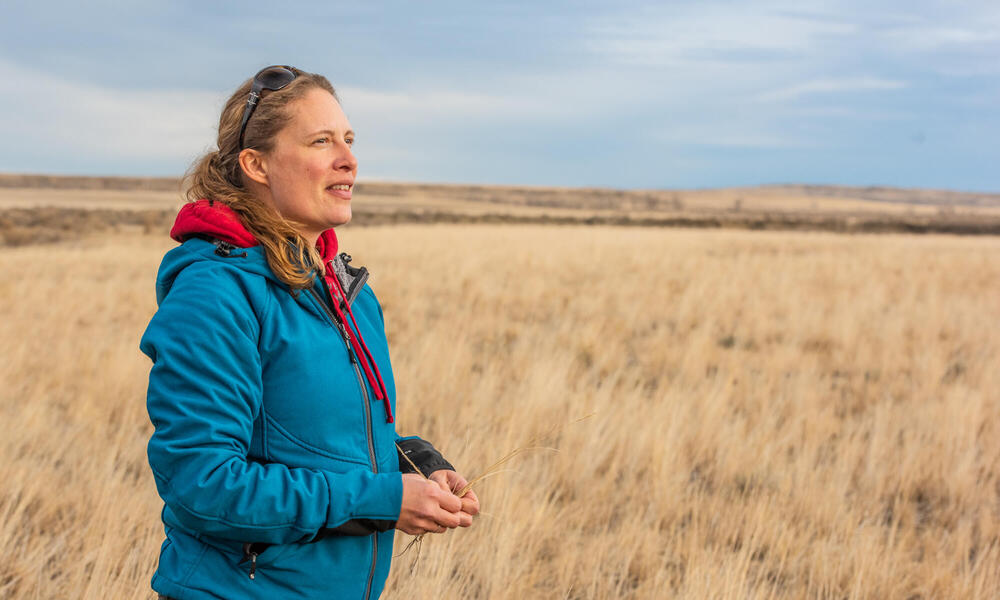 To ensure that the OSF initiative is positively impacting grasslands species, and in collaboration with biologists from Montana State University and the USDA Agriculture Research Services, WWF is also monitoring insect pollinators, both before and after restoration has taken place. The first baseline (before reseeding) survey took place this past July in Larslan, Montana, which was followed by additional surveys in Nebraska and South Dakota.
Each survey is conducted over four 100-meter transects per field where participating surveyors pause every few feet to collect or note any pollinators seen on either side of the transect line. In July of 2023, WWF staff will conduct follow up research with surveys along the same transect lines to record changes in pollinator abundance.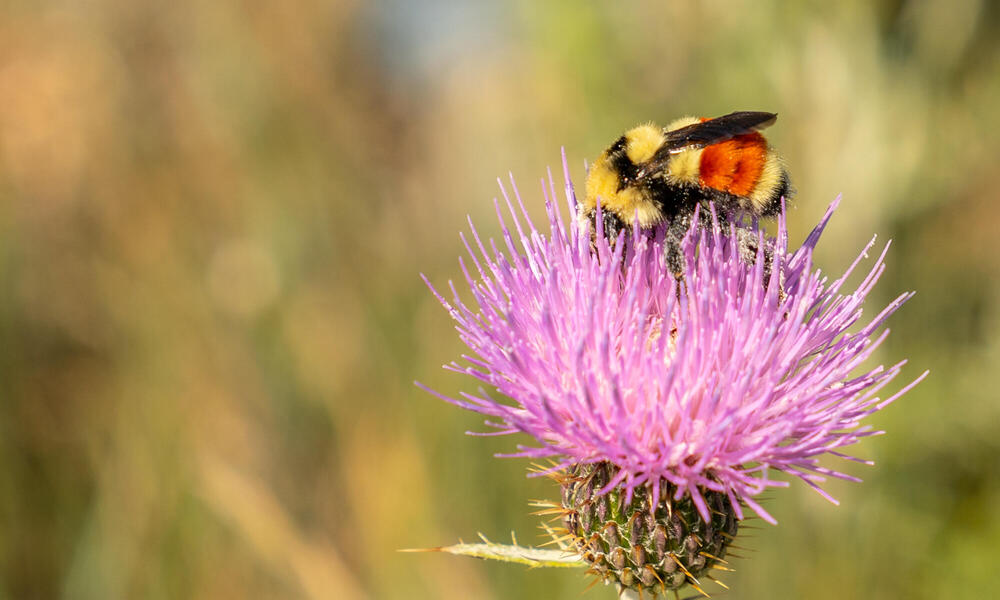 If you'd like to make your own difference for pollinators, WWF encourages you to plant your own square foot of native wildflowers or more. Even small actions add up for the planet, so in celebration of National Wildflower Week, be sure to visit the wildflower finder map for detailed information on what to plant in your area.