Rising Stars in Sustainability: Mitsuko Wong
For our Rising Stars series, we're featuring the next generation of leaders who are working toward a more sustainable world. We recently spoke with Mitsuko Wong, Director of Sustainability, Product and Supply Chain at Ralph Lauren to learn about her role, what she finds most challenging and rewarding, and more.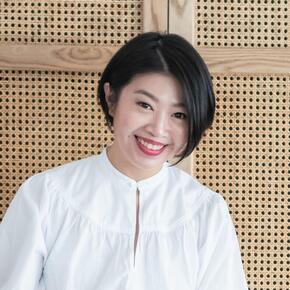 What is your role at Ralph Lauren?
I joined the Sustainability team at Ralph Lauren in 2019. In my role as lead for our sustainability strategy and initiatives in the supply chain and manufacturing space, I collaborate closely with the leadership team across the organization to integrate sustainability into our business. My overarching goal is to advance our corporate commitment and find new ways to drive our progress in decarbonization, water stewardship, and sustainable chemicals management within our value chain. As the second person to join our newly established sustainability team, my addition was an indication of the Company's commitment to advancing its sustainability strategy. Since 2019, both the team and our sustainability endeavors have grown greatly. I consider myself tremendously fortunate to be part of a team of inspiring, talented, and passionate subject matter experts who collectively contribute to advancing on our sustainability mission.
Why did you decide to pursue a career in corporate sustainability?
After graduating with a degree in chemistry and biochemistry, I started my career in the renewable energy space. In my first job, I developed a specialization in emission reduction credits certification and consulted major asset owners and corporations on managing their carbon assets, which propelled me further on my sustainability career journey.
Throughout my career, I have consulted on sustainability-related issues and topics ranging from corporate strategy and reporting, to energy, carbon, water, and environmental management, in addition to holding non-profit and corporate roles. I am truly passionate about my work to build a better future and cannot imagine having it any other way.
There is an old saying that states, "we have not inherited the land from our parents, we are borrowing it from our children."
Having young children of my own, this resonates with me even more now than ever. I believe our generation plays a pivotal role in decoupling business and economic growth from climate and environmental impact, through which we ensure sustainable growth. This is what we are building in Ralph Lauren. Sustainability is not something we do alongside the business; it is an integral part of Ralph Lauren's philosophy. Quoting Mr. Lauren himself, "our company is built not on what we did yesterday or even today, but what we dream for tomorrow." Ralph Lauren, to me, is a remarkable platform that allows me to not only do what I love, but also to build upon that inspiring authenticity and timelessness of our brand and create a force for good.
What have you found most challenging and/or most rewarding about your work?
Supply chains are complex. There is a multitude of variables in all aspects of a business model, including product creation, procurement strategy, geographies, manufacturing, logistics, and no less, politics. It takes a truly concerted effort to keep the wheels turning, and even more so, sustainably. This is what I find most challenging, yet at the same time, most rewarding about my work. Sustainability in the supply chain space is a global challenge that requires local solutions. Climate strategy is global, but renewable energy deployment and sustainable fuel alternatives are local solutions. Water stewardship is a global endeavor, yet water conservation, biodiversity, and community access to quality water are local issues. We need to foster and unlock systemic, scalable solutions that are both top-down and bottom-up in our supply chain to achieve our collective climate, water, and broader environmental goals. These challenges are not unique to Ralph Lauren, and they cannot be tackled by one company alone.
Through my role, I am collaborating with others in our industry to expand our outreach in addressing these issues. I work with our supply chain partners as well as industry organizations to make sure our voice is heard, and we do our part in creating the solutions at scale. Our partnership with WWF, Sustainable Apparel Coalition (SAC), Apparel Impact Institute (aii), and UNFCCC Fashion Industry Charter for Climate Action (FICCA), to name a few, are crucial to ensure we bring forward the much-needed solutions to our value chain partners.
What are you excited about for the future?
When I look to the future, I am most excited about advancing our work in sustainability. I am proud to be playing my part in Ralph Lauren's journey to a better, more resilient, sustainable future for our brand and the industry. While there is still so much work to be done, I am thrilled to see a greater focus on sustainable growth in all sectors. Over the years, we have increasingly seen higher commitments and demands from governments, corporations, NGOs, and the public for more transparency and greater climate action. The growth in knowledge and calls for accountability from our stakeholders puts us all on a trajectory to build climate resilience which benefits generations to come. I am excited about our progress at Ralph Lauren, building on the momentum and driving us forward sustainably.