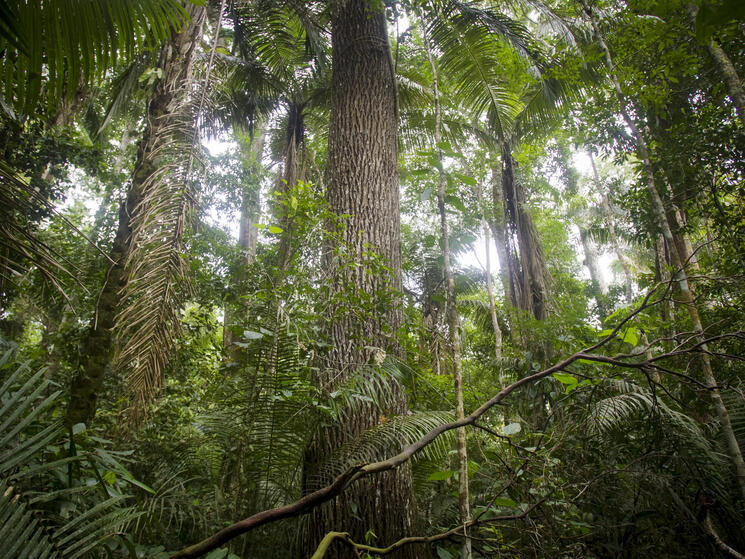 Date

: 12 September 2018

Author

: Sophie Beckham, Senior Manager of Natural Capital Stewardship at International Paper
I'm neck deep in a big BIG project – leading the development of the next generation of sustainability goals that will help International Paper achieve our vision: to be among the most successful, sustainable and responsible companies in the world. It's both exciting and overwhelming, and sometimes I need a break just to regain perspective. My go-to activity is to head out for a run on the Mountains-to-Sea trail along the Blue Ridge Parkway near my office. Running through some of the most biologically diverse forest ecosystems in the world does wonders for me both mentally and physically. And being in that environment helps me consider the future of forests and the role my company plays in securing it.
People around the world rely on forests to survive and thrive. That includes the people at International Paper. As one of the largest pulp, paper and packaging producers, International Paper's entire business depends upon the sustainability of forests. It is in our best interest to invest in the long-term sustainability of natural resources and to advance actions that ensure forests everywhere are sustained at levels well above their ecological tipping points (the point at which forests can no longer provide us with the services that people, animals, and the environment need).
World Wildlife Fund (WWF) shares this vision, and in June 2018, WWF and IP launched a project that will help identify what quantity and quality of forest land is needed both globally and regionally to ensure forests provide people, plants and animals with the clean air and water, food, and other services they need to thrive. What's unique about this project is that it will advance the concept of science-based targets for forests.
Science-based targets will help inform the first comprehensive list of actions that companies, governments, NGOs and others can take together and individually—inside and outside current supply chain needs—to sustain forests and keep them well above their ecological tipping points. These "forest positive" actions could include investing in responsible forest management, restoring forests, supporting jurisdictional approaches to forest conservation, and engaging with policy-makers and consumers on forest-related issues.
The project asks three key questions:
What quantity and quality of forests will we need to maintain healthy, productive forests for people and nature?
What role will governments, companies and others need to play to realize this future?
What kind of strategic actions and partnerships will it take to be successful?
We are excited to build on our participation in WWF's Global Forest & Trade Network program through this significant and strategic initiative to develop the world's first regional and global science-based targets for forests, as well as the first comprehensive set of guidance on forest positive actions. We invite others to join us in the process.
As I run along my local forest trails, I am optimistic that others around the world, for generations to come, will also be able to enjoy all that their local forests have to offer, thanks in part to the collaborative efforts of International Paper and WWF.