Small Town, Big Plans: How Vail, Colorado is Combating Climate Change
Date

: 20 April 2022

Author

: Tara Doyle, World Wildlife Fund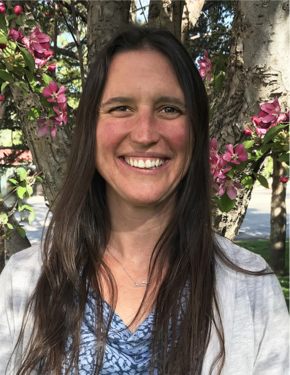 In this blog series, I'm speaking with sustainability officials in local governments around the country to learn about how they're tackling socio-environmental issues within the public sector. This week, I interviewed Beth Markham, the Environmental Sustainability Coordinator for the Town of Vail. Markham's deep love for the natural world led her to Walking Mountains Science Center in Avon, where she spent 11 years developing and teaching environmental education programs for students. Later, she worked for the Cycle Effect, a nonprofit that builds leadership skills and self-esteem in young women through mountain biking. In 2019, Markham took on the challenge of driving environmental stewardship through policies and partnerships at the municipal level.
Q: What are the most critical climate-related challenges facing Vail right now?
Climate systems are so interconnected, but if I had to choose one thing, I would say that the biggest issue is water. We're already seeing the impact of climate change on our snowpack in winter and river flow in summer. Droughts are increasing the frequency and severity of our wildfires, and last summer we had the worst wildfire season in Colorado history. Vail has a tourism-based economy, so what happens when tourists can't ski because of a lack of snow? What happens when wildfire smoke causes unhealthy air quality? It's clear that our seasons are changing, and our precipitation is changing, especially in the form of snow. Many people live here because they love to ski, so if we want to continue our way of life here then we need to make some big changes.
Q: How is the Town of Vail working to tackle those issues?
We're doing a lot in terms of climate change mitigation. Our top priority is reducing greenhouse gas emissions, which starts with the highest emitting sector - commercial buildings. We are working to convert the town's natural gas boilers for snowmelt to electric, and we're working with large commercial buildings to reduce their buildings' carbon usage.
The second-highest emitting sector is transportation, and we're reducing those emissions by providing incentives to help the whole community transition to electric or zero-emission vehicles by 2050. That involves switching the Town of Vail fleet (including our free bus system) to electric, implementing a regional e-bike share program, and building more EV charging infrastructure.
Q: What has helped you move forward with these initiatives?
The Town of Vail has committed to making this change, and there's a lot of support from the broader community right now. Our local energy provider, Holy Cross Energy, has demonstrated a strong commitment to climate action as well. Currently, 47 percent of our electricity comes from renewable sources, and Holy Cross provides residents the option to purchase 100 percent renewable energy. Their goal is to transition to a fully renewable electrical grid by 2030, and no one will have to pay a premium for clean energy. This requires resiliency plans in case of a blackout, so Holy Cross is building microgrids, battery backups, and increasing energy storage capacity.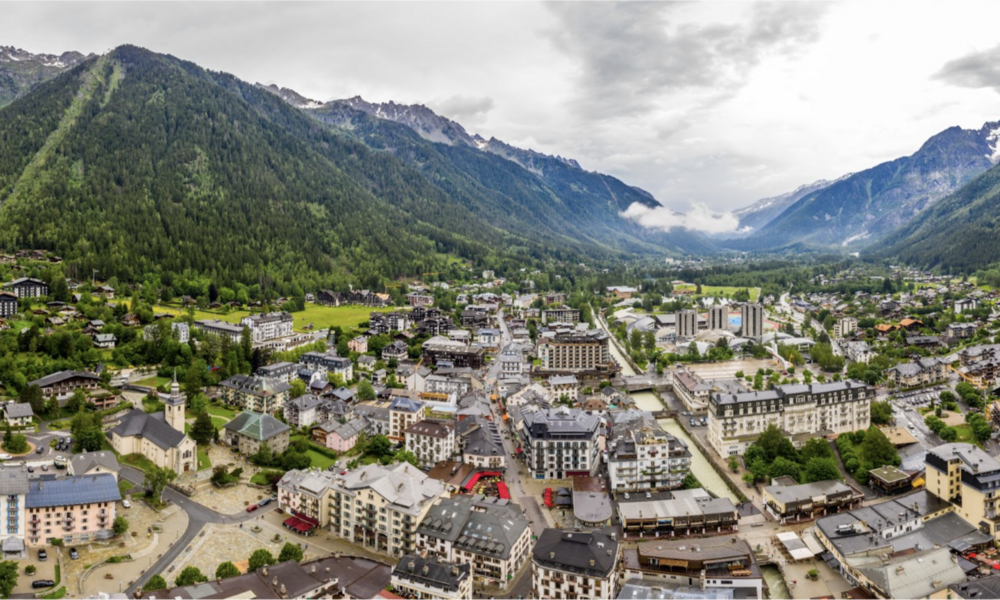 Q: Have you run into any challenges or setbacks so far?
The biggest challenge is the housing stock, or lack thereof. Currently, we have a shortage of affordable housing, and we're trying to make sure that any new construction is built as sustainably as possible. Sometimes that goal is at odds with the urgent need to get more units built quickly, and sustainable construction can also be more expensive. I think that we can solve this from the policy side- for instance, policies to ensure that new buildings are ready for electric vehicles and solar panels. The Vail Valley is an expensive place to live, and installing solar panels or buying an electric vehicle can be cost-prohibitive for people. We need to push for more funding and incentives that make energy efficiency upgrades affordable for everyone.
Q: How are you addressing justice and equity within your sustainability work?
In every decision we make, we look at the economic and societal impacts on Vail's residents. If we require building electrification in the future, we will make sure there's a safety net of financial aid available for people who can't afford it. We want everyone to be able to participate in climate action, and we want everyone to benefit from clean water and clean air. The sustainability sector is gaining a great deal of speed and momentum right now, but our country is still polarized. If we want to make real progress then we need to keep an open mind and consider opposing perspectives. Serving the public is about building bridges, making compromises, and connecting with the community.
To learn more about the Town of Vail's environmental sustainability initiatives, visit
https://www.vailgov.com/government/departments/environmental-sustainability