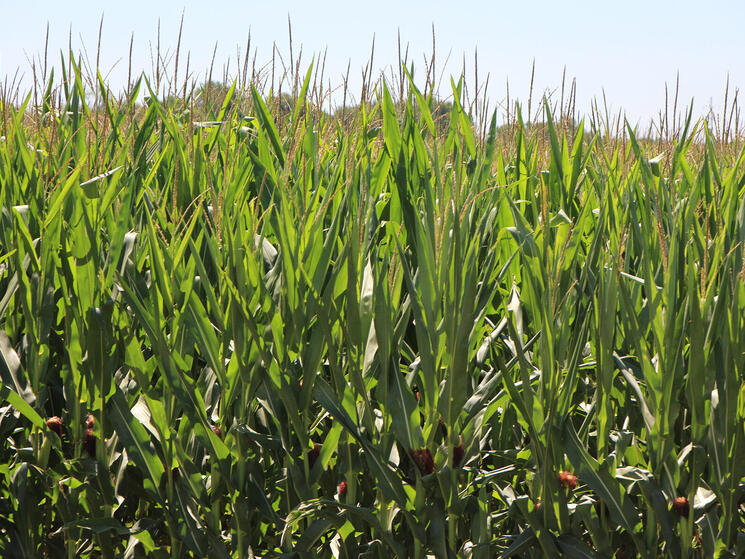 Partnering to Reduce Pollution While Maintaining Production
Steady rainfall and rich soils have made Iowa the largest corn-producing state in the United States, and among the top producers in the world. While agricultural practices create high yields, they also contribute to degraded water supplies. Excess nutrients from fertilizers wash from soils into streams and rivers, polluting waters for communities down-stream, and eventually drain into the Gulf of Mexico where pollu¬tion from agricultural runoff has made large portions of the Gulf uninhabitable by fish, damaging marine life and fishing liveli¬hoods.
The Coca-Cola Company, a major buyer of the world's corn, has set company-wide goals to source the natural resources it needs in a socially, environmentally, and eco¬nomically responsible way.
"Water is our most vital shared resource. It's critical for our business and essential to sustaining the communities where we operate," said Greg Koch, Senior Director, Global Water Stewardship, The Coca-Cola Company. "We're focused on responsibly stewarding and protecting this resource across our value chain."
To make progress toward more sustainable sourcing throughout its supply chain Coca-Cola is engaging its bottling part¬ners and suppliers, along with local communities, to identify risks to water supplies, and to co-develop and contribute funding to collabora¬tive restoration and protection plans. One of these pilot projects is based in Iowa's Cedar River Valley, where Coca-Cola, through its partnership with WWF, is collaborating with the University of Minnesota, The Nature Conservancy, and DuPont Pioneer.
Agricultural practices such as no-till, cover crops, and riparian buffers, can improve agricultural produc¬tion while also significantly reducing erosion and fertilizer runoff—but they may not be enough to help businesses and society meet water-related goals. The Cedar River Valley project aims to develop a method for determining where to invest in best management practices for greatest environmental and production results, for the least cost. The project also plans to collabo¬rate and share information among communities, to identify incentives for changing farming practices to meet sustainability goals, as well as to reduce liability and reputational risks that stem from negative impacts on downstream stakeholders.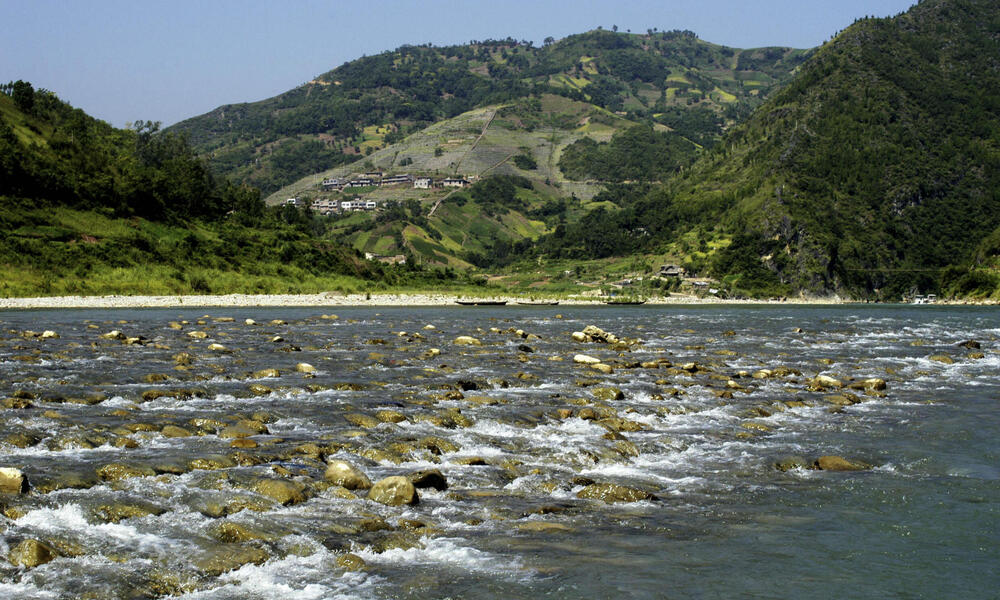 Scientific Tools
Scientific tools are at the heart of these agricultural solutions. Partners are mapping where excess nutrients and valuable soil are eroding into the water to help identify where to prioritize changes in farming practices, and to site restoration and conservation actions that would have the biggest impact in reversing water quality trends while minimizing costs in terms of future agriculture production.
WWF and the University of Minnesota are developing a novel tool to allow this analysis to be performed by others easily and efficiently. This optimization tool will illustrate what can be achieved in water quality improvements through optimal placement of alternative management practices in the watershed, as well as highlight explicit tradeoffs such as economic returns to farmers.
Scaling Up and Partnership
Results from this pilot project will help inform Coca-Cola's water strategies around the world, and could serve as a model for replication in hundreds of locations worldwide. Such analyses will show potential pathways for obtaining significant ecosystem service benefit at lower costs. The innovative optimization tool developed and used in the Cedar River Valley pilot project will enable public and private supply chain actors to evaluate the potential range of environmental benefits and costs of achieving sustainability goals for a landscape.
The Cedar River Valley project demonstrates the power of partnership. By uniting partners across business, civil society, government and local communities, far more can be achieved in addressing environmental challenges than working alone. This is a core belief of Coca-Cola and WWF's global partnership, which has focused on addressing global water challenges since 2007. Learn more about the Coca-Cola and WWF partnership here and read about recent partnership achievements in "Top 7 Wins in Our 7th Year."