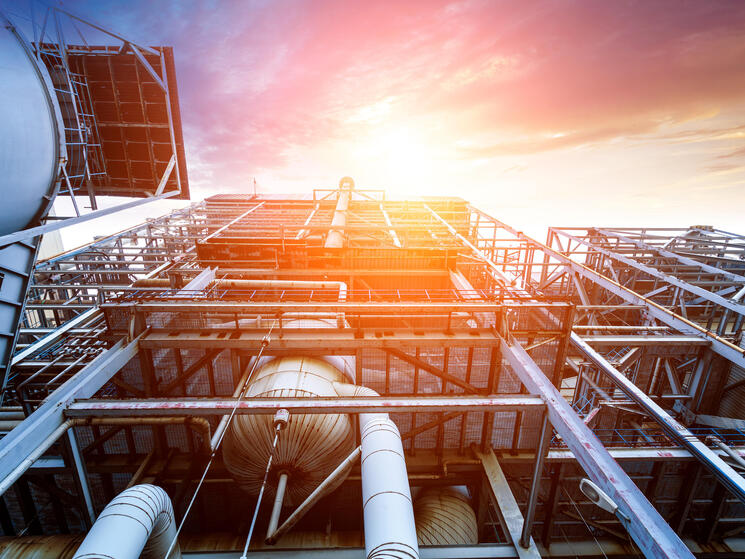 Date

: 22 June 2021

Author

: Dan Riley, Director, International Corporate Climate Partnerships and Marty Spitzer, Senior Director, Climate and Renewable Energy, WWF
Last summer, WWF submitted a proposal to the Lever for Change 2030 Climate Challenge, a competition for a $10 million grant to reduce greenhouse gas emissions in the buildings, industry, and/or transportation sectors in the U.S. by 2030. We submitted the proposal to supercharge our work on the Renewable Thermal Collaborative (RTC), which harnesses the market demand of large energy buyers (companies, cities, universities) to help break market, policy, and technological barriers preventing the scale up of renewable thermal energy.
Today, we are delighted to announce that our proposal was selected as the winner of this challenge among 68 competing proposals. Our bold vision is to slash industrial thermal energy greenhouse gas emissions 30% by increasing renewable thermal energy use 150% by 2030.
We have chosen the industrial sector because it lags significantly behind the transportation and power sectors—where renewable electricity, electric vehicles, and new mobility strategies reflect important progress over the past two decades. There is no path to keeping global warming to 1.5 degrees Celsius without addressing this neglected wedge of emissions. Today, renewable thermal energy solutions remain largely unavailable or cost effective. These include sustainable, waste-derived biomass, biogas (including landfill gas), renewable natural gas (or biomethane) and renewable sources such as geothermal, industrial electrification, green hydrogen, and solar thermal. Policy support and investment are badly needed to bring these solutions to scale. WWF is honored to partner with innovators like Lever for Change, the private sector, governments and communities, to accelerate innovative climate solutions like this one.
Since 2017, WWF has built the Renewable Thermal Collaborative along with our partners the Center for Climate and Energy Resources (C2ES) and David Gardiner and Associates (DGA). We saw an opportunity to create a buyer-driven model to tackle industrial thermal energy emissions, which is now the third largest source of greenhouse gas emissions in the United States. It builds on the success of the Renewable Energy Buyers Alliance, which WWF also helped found and has been so successful in harnessing the combined buying power and thought leadership to grow private sector investment in renewable electricity.
The groundwork over the past four years has led the RTC to this critical moment, where we are poised to grow the corporate renewable thermal movement to the scale needed for real impact. The RTC community is growing. The RTC now has more than 20 large thermal energy users, including global industrials, U.S. local governments, healthcare providers, and university systems, as well as more than 25 innovative renewable energy technology and solutions providers. With the new Administration in place and Congress more interested in solutions that can "build back better" and support US manufacturing, the RTC has a timely and important bipartisan opportunity to leverage more ambitious US commitments and the political will required to drive deep, long-term decarbonization.
We are also in an important moment in our country's history when diversity, equity, inclusion and environmental justice (DEIJ) issues are front and center in our national dialogue. The RTC is uniquely positioned to help industrial energy users and solution providers consider DEIJ issues in their approach and investments. The RTC is looking forward to engaging and partnering with communities of color, workers, environmental justice advocates, and the disability rights community to drive a just transition.
The 2030 Climate Challenge award could not come at a better time. We now have a chance to quickly scale the RTC to meet head on the challenge of industrial thermal energy emissions. Over the next five years, the RTC will expand its initiatives to accelerate the deployment of renewable thermal solutions through four strategic levers:
Vision: RTC will build greater consensus and thought leadership on how to optimize renewable thermal energy in decarbonizing US industry.
Community: RTC will build a larger and more active community working to scale the deployment of renewable thermal energy in the US.
Action: RTC will drive increased deployment of renewable thermal energy technologies in the US by developing and implementing Technology and Sector Action Plans and Partnerships and showcasing pilot projects.
Policy: RTC will educate federal and state policymakers to increase their awareness of policies that could help accelerate the deployment of renewable thermal energy.
Industry leaders can learn more about how to become involved here. We need our public and private leaders to fully engage. We have no time to waste as the science grows more and more compelling and the risks to our people, communities and wildlife grow. If we act now, we can avoid catastrophic climate impacts.