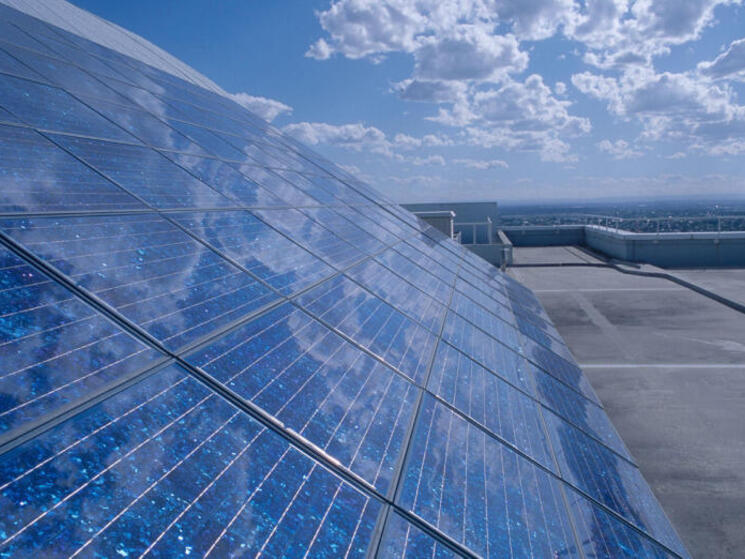 Date

: 18 June 2013

Author

: Mike Robinson - General Motors
Not too long ago I suppose, it would have been hard to believe that General Motors and World Wildlife Fund could be in agreement on how to protect the planet. But with today's release of The 3% Solution report by WWF and CDP, it has become clear to me that we are on the same page when it comes to many of the actions needed to halt the steady rise of the globe's temperature.
I say this with confidence because the activity described in this report is similar to what we have been doing for the last three years – and I'm here to say that it works.
Amid the lack of action in the regulatory space, it has been GM's position that we need to carve our own path and lead by example. We hope we will influence others to follow suit. This really needs to be a "team sport."
Last month, we became the first automaker among more than 100 U.S. companies to sign the "Climate Declaration", which was the product of BICEP, a group of businesses who are working with policy makers to enable a rapid transition to a low-carbon future. Our signature asserts that responding to climate change is good for business, and we are actively undergoing projects that address climate change.
Currently we have 105 landfill-free facilities across the globe, which means those sites recycle, reuse or convert to energy all waste from daily operations. Our recycling and reuse efforts contributed approximately $1 billion in 2012 in revenue while avoiding more than 11 million metric tons of carbon dioxide equivalent emissions.
Late last year, we announced we had 54 facilities meet the U.S. Environmental Protection Agency's voluntary ENERGY STAR® Challenge for Industry. Not only did we reduce energy intensity, on average, by 26 percent within two to three years, but we saved $90 million in energy costs as a result, putting us well on our way to our corporate goal of reducing energy intensity at our facilities 20 percent by 2020.
And on the solar front, we house 33 megawatts of solar power at seven facilities across the globe, and host two of the five largest rooftop solar arrays in the world. As the price of solar drops, our interest in solar grows, as it has become a viable source of energy for the company. We expect to house more arrays in the future.
From our perspective, we are all on the cusp of a shifting paradigm. Collaboration will soon become the norm; we'll share our best practices with other companies, which will lead to bottom-line gains. NGOs like WWF and companies like GM have more in common than we have separating us.
As you read "The 3% Solution," it is my hope that you see the business case for sustainability and how it can enhance and strengthen a company's long-term growth and competitiveness.
I'd like to congratulate both entities for having the foresight and diligence to compile an in-depth study that gives straightforward advice on how a business can reduce emissions and save money – two things that will make any CFO's ears perk up. Sometimes the first step in a sustainable journey is the hardest, so I applaud this report for providing those all-important tips to get on the right path.
GM has proven that you can do well by doing good. If you haven't looked within your own carbon footprint for some green, I encourage you to do so. Do it today!
About the Author
As vice president of sustainability and global regulatory affairs for General Motors, Mike Robinson leads initiatives to further integrate sustainability into GM's operations and products, and has responsibility for GM's sustainability reporting initiatives. In this role, he is focused on moving General Motors to the forefront of companies with a solid reputation for operating in an environmentally and socially responsible manner.
The views expressed in this article are those of Mr. Robinson and not of World Wildlife Fund, Inc.