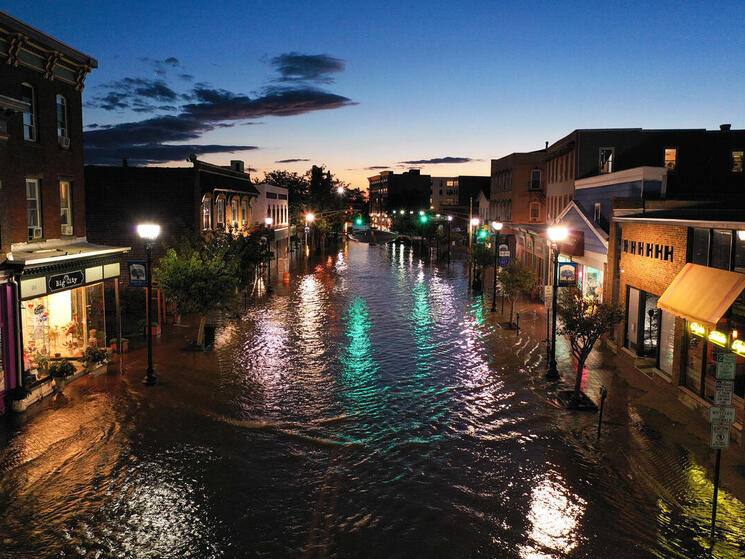 The Markets Institute @ WWF identifies global issues, trends, and tools around the most pressing challenges of our time. Each year we publish what we think were the biggest surprises of the previous year and release a list of what may be key emerging developments that will affect the global food system and will be important for producers, consumers, the private sector, and governments to consider as they anticipate issues and trends and respond more effectively and at speed and scale.
The lists are identified through research, interviews, data analysis, gleanings from others, and especially through discussions with the Markets Institute's Thought Leader Group. As always, we welcome feedback and discussion, so please get in touch. We hope you are staying safe and as healthy as you can in 2023.
— Jason Clay, Executive Director, Markets Institute @ WWF
BIGGEST SURPRISES OF 2022
Climate Change and Human Suffering: Significant human suffering has accompanied the impacts of climate change in most countries, e.g. extreme events and displacement; crop failures and disrupted supply chains, which have led to malnutrition and chronic hunger; and the destruction of ecosystems in the Amazon, DRC, Papua New Guinea and their critical services to local and global populations.
The Speed of Change: The speed and scale required to adapt to new issues, ideas and even solutions within the context of misinformation is making it harder to make food production and systems more resilient, much less address transformative solutions. Mistakes and oversights are more common and promises made are then forgotten. The global economy has begun to pivot to deglobalization. There is more reaction and less anticipation of trends or scenario planning. Systems reel from one disaster or crisis to another. This poses systemic issues but also individual mental health ones as well.
ISSUES
The Price of Artificial Intelligence – AI-driven automation will replace human labor before viable alternatives are available, affecting income levels and widening social gaps. But how will AI be used, and who will control it and own the results? Can we create an ethical framework to prevent AI from being weaponized or benefitting the few rather than everyone?
Water As a Commodity – Water's cost and conservation generally and embedded water within agricultural production and global trade will come under increasing scrutiny, e.g., producing hay in Arizona for Saudi Arabia or growing fresh produce in water-stressed countries for export to developed countries. Water is a tradeable and increasingly pricey commodity. Namibia, for example, has no free water for people; the question is how long will there be water for nature?
TRENDS
The Rise of CRISPR: CRISPR is leading the explosion of biology over chemistry to solve agricultural problems, ranging from plant and animal species and varieties to molecules. It is also leading to the medicalization of microbes even though the Global Biodiversity Framework adopted in Montreal has no reference to the microbial world.
Doing Net Good: Deforestation can be an integrating force between nature and climate, and 30x30 is an important target that can pivot companies from "doing no harm" to "doing net good." The same can be said of eliminating illegality in food production and IUU in fisheries. And it is not clear that these solutions will even cost more because they will make producers and supply chains more productive, sustainable, and resilient.
TOOLS
ChatBot GPT: Amazingly fast answers, on the money and better expressed as a reflection of what we know now. How fast will it learns will ultimately shape the value of this tool. But it appears to be amazing.
Traceability and Transparency Devices. We will see more focus on the tools and systems required both to create the data needed to manage more sustainable and resilient food production and global trade and to protect the data from manipulation and misuse.