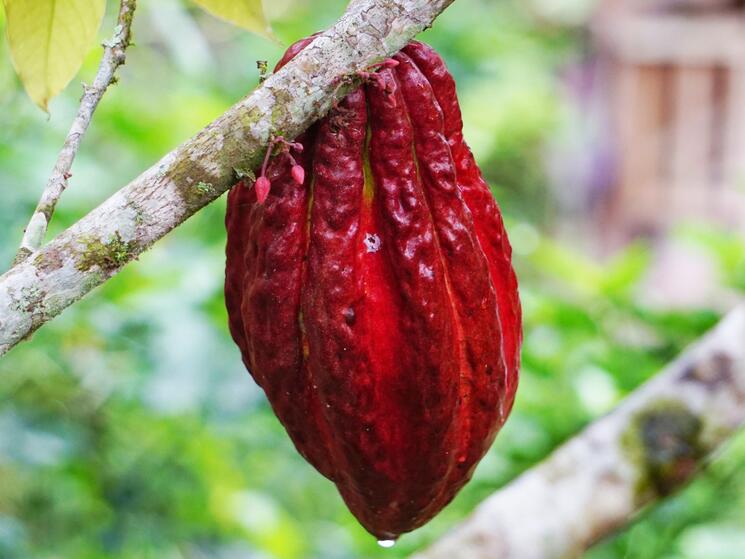 Date

: 17 June 2015

Author

: Jason Clay, SVP Markets, Exec Director of the Markets Institute
The Markets Institute at WWF identifies global issues and emerging trends around the most pressing challenges of our time as well as new tools or ones adapted for new uses. Each year we will release a list of what we see as the top emerging industry trends that may not be yet apparent to help stakeholders stay ahead of the curve and to help us all learn and change faster. The idea is that if we can identify new issues and trends earlier, we can influence their trajectory for the better much more quickly at a fraction of the cost of when they become more entrenched.
This is the inaugural list, which includes foundational issues as identified at the launch of the Markets Institute. They are topics the Institute will monitor going forward as well as drive awareness, undertake research on, build consensus about, document or pilot solutions to, and otherwise ensure uptake by key stakeholders.
ISSUES
Illegality
Illegal activity is embedded across the food value chains as well as in the food we eat. Illegality can involve how resources or labor are acquired or used, whether laws and regulations are broken or fraud or corruption. It is a drastically underrated issue with WWF's research suggesting that about half of globally traded food is not produced legally in the country of origin and food produced for domestic markets may involve even more illegality. The issue is likely to worsen due to population and consumption increases, wealth disparity, resource scarcity or degradation, or the impacts of climate change. The issue needs systematic attention of all those involved from producers, traders, and marketers to retailers and brands, national governments, and, most of all, the public.
Food waste
Worldwide, humans waste one of every three food calories produced. Producing enough food to feed everyone on the planet, while limiting our impact on the environment, is one of the biggest challenges of our time. We can't afford to waste. Wasted food represents about 8% of global greenhouse gas emissions, and it is a main contributor to deforestation and the depletion of global water sources. This makes reducing waste both a huge challenge and a huge opportunity for finding efficiency in our global food system.
Food safety – China
In April 2015 the National People's Congress Standing Committee (NPC) revised its Food Safety Law. It is already leading to major changes in food regulations and reforms, signaling that the government is cracking down on the increasingly public food scandals around fraud and corruption that have plagued the country in recent years.
$200B Gap
Many companies, including global retailers and brands, have committed to sourcing more than $450 billion of sustainably produced raw materials by 2020. As of 2015, producers can only meet a little over 50% of those commitments, resulting in a $200B gap between the supply and demand for sustainable raw materials. Commitments made without strategies to make them a reality are hollow. It will be impossible to close the gap in just five years.
Orphan Crops
Orphan crops like millet, cowpea, cassava, tef, and others receive less global attention and are often behind on research, training, plant breeding, and funding, as they aren't internationally traded, but they have the potential to make a big impact on food security in the countries in which they are grown, such as Africa, Asia, and South America. As a strategy, it will be important to use 20th-century plant breeding to produce more of the foods that are important locally since they have never benefitted from modern plant breeding. They are not only where the greatest gains will be made but also where the greatest need will be.
TRENDS
Governments Addressing Sustainability
In the aftermath of the horse meat export scandal, two successive Irish governments supported the launch of Bord Bia's national food promotion platform for the export of Irish foods. However, the government made it a requirement that all food exporters must register with the government and provide basic information about the property and the sustainability and the impacts of producing the products being exported. While Ireland may have been pushed by a scandal to be the first country to do this, it won't be the last. Others will follow.
Cocoa
Cocoa is in crisis. In 2015, global cocoa production fell more than 110,000 tons below annual consumption, and in West Africa where most cocoa is grown virtually all of the key indicators—social, environmental, and economic are all headed in the wrong direction. These trends have been known for some time. By 2030, we could reach more than a 2.2 million-ton deficit if the cocoa industry doesn't take steps to fix the many problems it faces. At the nexus of aged trees, degraded soils, aging producers, and climate change, cocoa will either become a model for sustainable production or a cautionary tale for other commodities. And if it fails, who will be responsible for all the smallholders—in cocoa or elsewhere?
Land grabs and tenure
Population growth, economic development, and increases and shifts in consumption will put more pressure on the Earth's resources, most notably land that can be used to produce food. We are already seeing investors from developed countries, countries that do not have sufficient land to produce their own food or countries that have recently undergone significant economic development to buy or lease land in countries that have vast regions of natural habitat or that do not have clear land tenure systems. While Africa and parts of Latin America have been the areas affected by this trend recently, this problem is only going to increase as climate change and global warming make it easier to farm where it has never been possible to produce food before.
Carbon pricing
Growth in this sector has been significant for the last decade--in 2015 alone about 40 national and 20 subnational jurisdictions have put a price on carbon, which represents almost a quarter of global GHG emissions, with the EU confirming that emissions trading will be the key instrument it uses to achieve its 2030 emission reduction targets. A diverse set of private sector companies are becoming increasingly engaged in this topic as well. In the aftermath of the Paris COP and Agreement, this is one key trend to watch.
Shifting farmer demographics
The world's farmers are getting older, with average ages reaching record highs around the world. In the US, the average farmer is 58 years old; in Japan, 67; in Arica, it's 60 or higher. This occurs as the farm sector's relationship to the economy and technology has changed over the last half-century. The question is, what impact will it have on the productivity of the ag sector, labor flows, and young rural populations? And, will older farmers be more or less able to meet the challenges of climate change and shifting production geographies?
TOOLS
Big Data
The huge and ongoing rise in the volume and detail of data captured by organizations, through platforms such as social media, Internet of Things (IoT), and other multimedia, has produced an overwhelming flow of data. This has been on the rise for the last decade, but it will continue to grow exponentially in the years to come, with implications for everything from privacy to personalization, to how we grow our food.
Gamification
"Games" are a tool that is being used increasingly to anticipate global issues or trends that precipitate transformational change. Food security games, extreme and catastrophic water shortages, global diseases, and pests have been used increasingly to better understand how extreme events or crises are likely to play out globally. As climate change and weather variability increase, it is likely that we will need to use games to better anticipate crises as well as strategies to address them.
Sustainability Metrics
Measuring progress through clearly defined metrics is imperative to demonstrate impact, effectiveness, and value – and this is just as true for the field of sustainability. We're seeing a rise in the need to define and measure clear financial, environmental, and social metrics for successful sustainability initiatives. When we have a Codex Planetarius that places environmental performance requirements on all internationally traded commodities to mirror Codex Alimentarius we will know that we are finally interested in measuring planetary health.