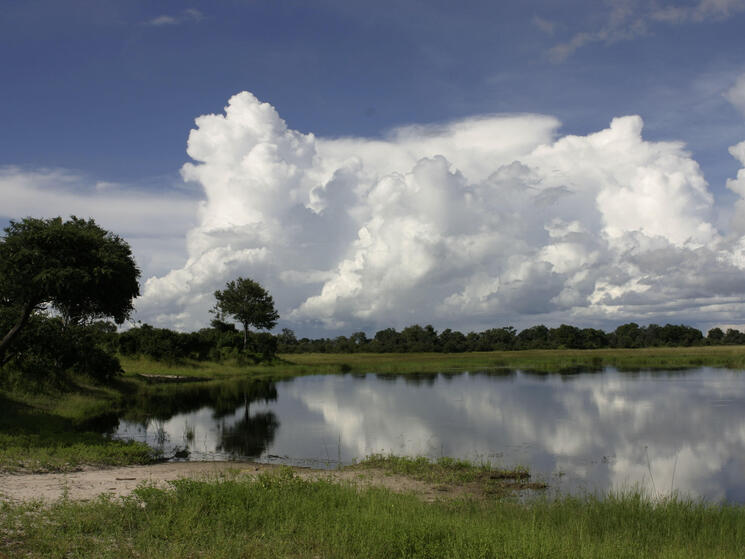 Date

: 30 April 2013

Author

: Nick Conger
Scanning the busy agenda for this week's Fortune Brainstorm Green, I'm struck by the opening and closing sessions of the first day. Focusing these highly visible sessions on the economics of conservation is telling. Indeed, how businesses, financial institutions and governments account for nature as a material asset has become the hottest sustainability topic of 2013.
Nature is not free. Clean air, water and fertile farmland have an economic value. For too long we've been capitalizing on the environment without paying for it. Over the past few months, a host of reports and studies have attempted to put data behind this pilfering of nature. In February, GreenBiz.com's State of Green Business report tallied up $351.6 billion in natural capital costs for U.S. companies, or about 41 percent of their net income. Earlier this month, Natural Capital at Risk, a report authored by Trucost and commissioned by the TEEB for Business Coalition found that the top environmental externalities cost the global economy about $4.7 trillion annually. The numbers will vary but the takeaway is clear: without a true value on nature, we're going to run out of it fast.
Now that we're measuring it, it's time to start managing it. In renewing our partnership for another eight years, Coca-Cola and World Wildlife Fund have included a new focus on integrating "the value of nature into public and private decision-making processes." Coke has also joined more than 20 other major companies including Unilever and Dow Chemical to start developing new methodologies to account for natural capital. 41 financial organizations and 50 countries have signed the Natural Capital Declaration, launched by the UNEP-Finance Initiative and the Global Canopy Programme, pledging to account for the value of nature in decision making. Bloomberg recently reported that shareholders are increasingly asking companies to disclose physical risks posted by climate change, among other environmental impacts. The list of initiatives is growing.
So it makes sense that a corporate sustainability conference sponsored by a financial outlet would open and close its first day with these issues. It's indicative of the larger trend. In tracking the outcomes, I'm curious to learn how participants talk about opportunities. When you consider the full value of a commodity like water, for instance, you start to use it more efficiently, saving money and resources. It currently takes one liter of water to make one calorie of food globally. If we could find ways to produce two calories with half a liter of water, could we quadruple output? Using tools like inVEST to calculate natural capital in key sourcing regions will enable a strategic approach to investing time and effort into sustainability.
As with all these events, it's what happens next that matters most. We'll be tracking, and hope you are too.
Editor's Note: A previous version of this post attributed the Natural Capital Declaration to the World Bank. It is actually led by the UNEP-Finance Initiative and the Global Canopy Programme.