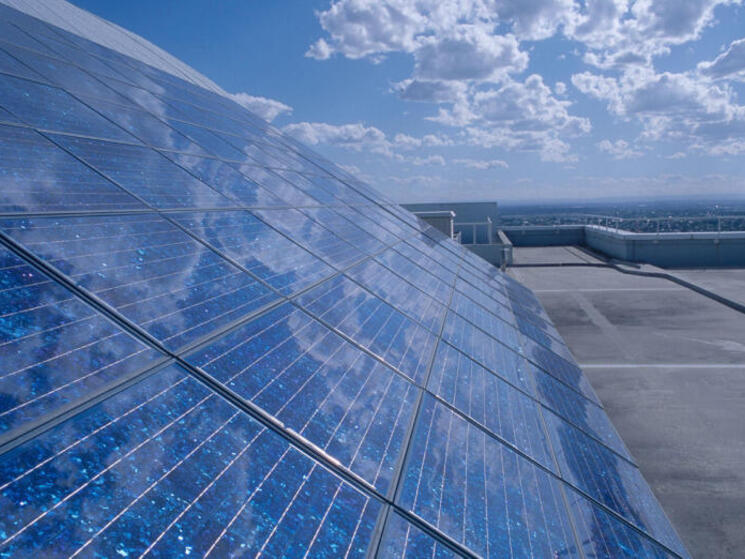 LEAN Energy US had the chance to talk yesterday with Integrys Energy Services' Ronnie Cardwell, Vice President, Direct Mass Markets about their renewable energy strategies. Chicago's municipal aggregation contract, which eliminates coal from the city's electricity sources, was awarded to Integrys Energy Services last year.
Here are some excerpts from LEAN's interview to help shed light on why a utility company would want to be part of a community choice aggregation program:
Q: Why would an energy company whose primary business is still largely based in natural gas and other fossil fuels want to be a part of the renewable energy market?
A: Integrys Energy Services is in the business of meeting our customers' energy needs. We have seen much more interest in cleaner, greener energy options in the past couple of years, so it's important that we be able to serve those customers seeking renewable options.
Q: Will supplying energy for the Chicago CCA and other Illinois municipalities make renewable energy a larger piece of your portfolio? How do renewable energy credits (RECs) play into your long term power planning and energy portfolio?
A: Other than our distributed solar portfolio, Integrys Energy Services owns very few generation assets. So, we construct our purchased supply portfolio to meet each market's Renewable Portfolio Standard (RPS) and to meet customer demand for renewables beyond what's required by law. For example, in addition to complying with the Illinois RPS through REC purchases, approximately 5% of electricity provided to Chicago residents and small businesses through the City of Chicago's Aggregation program is generated by Illinois wind farms. All electricity sourced for Chicago's program is from completely coal-free resources. The City of Oak Park chose 100% Renewable Energy Credits (RECs) for its aggregation program that Integrys supplies, and a number of Illinois communities offer greener power options to residents as part of their aggregation programs. Without a doubt, successful community aggregation in Illinois has increased the portion of renewable energy in our supply portfolio.
Q: Is renewable energy a profitable part of your business, or do you include renewables out of social responsibility?
A: Renewable energy is a profitable part of our business. Integrys Energy's business decisions require us to balance stakeholders that include customers, shareholders, and communities. Being able to provide renewable alternatives is good for all three.
In addition to purchasing renewable supply, Integrys has a distributed solar generation arm. We promote, invest in, and manage solar projects across the country. Additionally, our sister company, Trillium CNG, constructs and manages compressed natural gas fueling stations. Aside from being cost effective and safe to use, compressed natural gas offers environmentally-friendly benefits as it displaces diesel fuel.
When we are able to meet a demand in the marketplace in a way that contributes to our investors earning a return, while also providing environmental benefits to communities, that's a win-win-win.
Want more? You can read the full interview at LEAN Energy US.
You can also join LEAN Energy US next week at the National CCA Summit in Chicago, November 11-13th -- registration is still open! Speakers will include Chicago mayor Rahm Emanuel and WWF's director of renewable energy and footprint outreach Keya Chatterjee. See you there!