Water for Our Future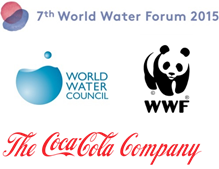 As part of the regional planning process of the 7th World Water Forum, World Wildlife Fund and The Coca-Cola Company are convening some of the most influential voices in water for panel discussions, conversation and networking to explore challenges and solutions, and play a role in helping provide input from the Americas in the thematic agenda for the upcoming World Water Forum. By working together, we hope to achieve greater scale and impact to catalyze action to value, conserve and protect the planet's fresh water. For more information, contact [email protected].
Learn more about the discussions:
Green Growth, Water Stewardship and Industry

Highlighting cross-sector partnerships and opportunities for sustainable development

Water for Food

Discussing how to produce more food with less water while returning healthier water to the environment

Enough Safe Water for All

Exploring barriers and opportunities to provide access to safe, sustainable water for communities in need

Preparing for the 7th World Water Forum

Introduction to the World Water Council and the 7th World Water Forum
Program & Speakers
8:30 am Registration and Breakfast
9:00 am Welcome and Opening Remarks
9:30 am Session 1: Green Growth, Water Stewardship and Industry
11:10 am Coffee Break
11:30 am Session 2: Water for Food
1:10 pm Lunch
2:15 pm Session 3: Enough Safe Water for All
3:55 pm Coffee Break
4:15 pm Session 4: Preparing for the 7th World Water Forum
5:00 pm – 7:00 pm Cocktail Reception
Background on the Event
Fresh water is arguably the world's most precious resource. Yet in all corners of the globe, shortages and inadequate access to sanitation persist. Rivers are fragmented by dams, choked by chemicals, threatened by climate change, depleted by irresponsible businesses and industries that don't manage water wisely, and polluted by toxic runoff from cities, factories and farms. We can't solve these challenges alone—and, thankfully, we don't have to.
In trying to meet the Millennium Development Goals, countries around the world have started to secure clean and safe water resources while protecting their citizens against water-related disasters. International organizations are developing water-related portfolios and getting involved in multi-stakeholder platforms around managing water risks. Water is a local issue, but addressing water resource management challenges requires global solidarity as well as regional, national and local actions.
Background on the Partnership
Since 2007, The Coca-Cola Company and WWF have worked together to conserve and protect freshwater resources around the world and improve the efficiency of Coca-Cola's operations. To date, the partnership has led to major conservation gains, including improving the ecological health of seven of the world's most important freshwater basins across five continents, helping improve the Coca-Cola system's water efficiency by more than 20 percent, working to prevent 5 million metric tons of CO2 emissions across Coca-Cola's global manufacturing operations, and promoting more sustainable agricultural practices in the company's supply chain.
Because water is essential to nature, communities and business, we have renewed our collaboration through 2020 to build on our progress and achieve even greater impact by helping address the natural resource challenges that impact fresh water. For more information, please visit worldwildlife.org/water/cocacola and wwf.thecoca-colacompany.com.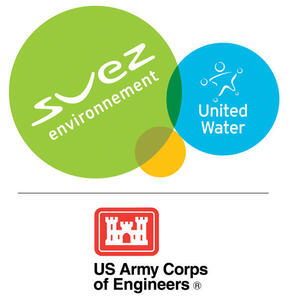 Special thanks to United Water and U.S. Army Corps of Engineers