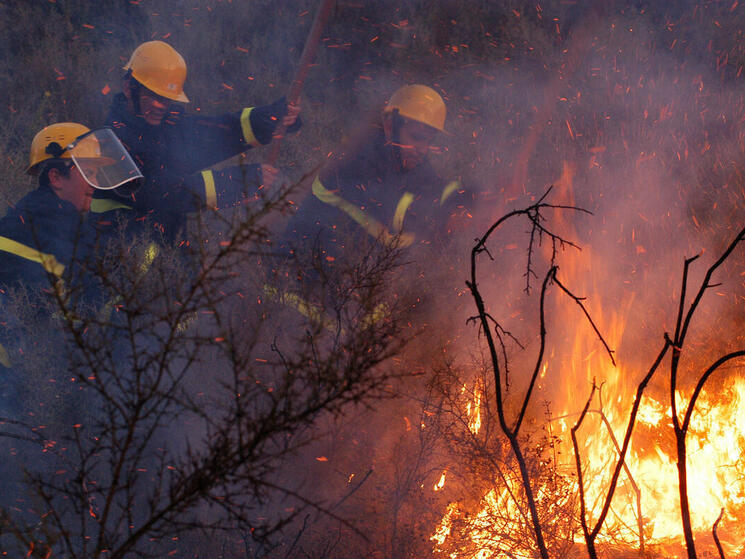 Date

: 21 August 2023

Author

: Carlos Manuel Rodríguez, Global Environment Facility CEO and Chairperson
They journeyed from 11 countries on five continents. From as far as South Africa and as close as the United States: hundreds of firefighters working to dousing the wildfires that have done unparalleled damage to Canadian forests this year and sent plumes of thick smoke across North America.
Their willingness to brave exhaustion and danger to stop the damage to northern forests was as startling as it was inspiring. It was incredible to see firefighters from my home country of Costa Rica decamping the tropics to do what they could in very different conditions. I was also struck by a sentiment shared by a South Korean firefighter on why he had made that trip.

"In my mind, it's the same forest," Kim Man Ju told the CBC. "We should keep the forest. That means a promise to the future, a promise to the globe."

This spirit of partnership is what we need to take forward from this grim and tragic summer, which has torched not only Canada but also Hawaii and large swaths of southern Europe amid record air and water temperatures and dangerously dry conditions.

We need to throw our collective weight behind a promise to the future, a promise to the planet.
The good news, if there is any, from this moment is that there are signs of collaboration emerging between countries in recognition of the critical need to work together in bold new ways.

Late last year, countries overcame their differences and reached a historic agreement for nature at the Convention of Biological Diversity COP15 summit in Canada.

Just six months later, we were able to agree on the terms of a new Global Biodiversity Framework Fund – far outpacing expectations as countries sought to move quickly and efficiently to support plans to put nature on a recovery path by the end of the decade.

Decades of negotiations ended in a deal on the UN Treaty of the High Seas in March, which was formally adopted to a standing ovation three months later, the same month as the Global Environment Facility Council agreed to manage financing to support it.

These advances stand out as examples of countries working together to find ways forward for the environment rather than become entrenched over geopolitics or other differences. It is a quiet, positive trend that we will build out further this month in Vancouver, when ministers and envoys from 185 countries will gather for the Seventh GEF Assembly along with civil society, youth, and Indigenous leaders.

As a former environment minister from Costa Rica, who is passionate about ecological health and restoration, the scale of the Canadian wildfires has blown me away. This year alone, fires have burned a record 13 million hectares of Canadian forest – this is twice the size of my home country.

Beyond the losses and dangers for those directly affected by the fires in Canada, these blazes have created smoke across the United States and caused major ecological challenges for the boreal forest, which holds 20 percent of the world's carbon locked in its trees and soil. This northern forests are an important bulwark against climate change, and just as the South Korean firefighter said, they need our care and attention over the long term.

At the GEF Assembly, Aug. 22-26 in Vancouver, we will be working to strengthen and build out partnerships for a safer and healthier planet, with government representatives sitting and standing shoulder to shoulder with Indigenous Peoples, civil society, young advocates, and business leaders.

Working together and with common purpose, in the style of the firefighters, is the only way forward. Because it's the same forest. It's the same ocean. And it's our only planet.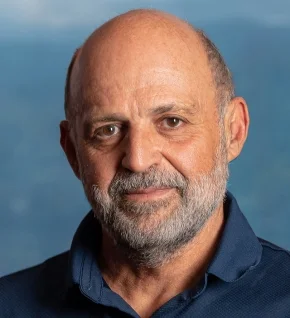 About the Author | Carlos Manuel Rodríguez, Global Environment Facility CEO and Chairperson

Carlos Manuel Rodriguez was selected as CEO and Chairperson of the Global Environment Facility in June 2020. Rodriguez, a Costa Rican national, was a pioneer in the development of Payment for Ecosystem Services and strategies for forest restoration, ocean conservation, and decarbonization. During his three terms as Environment and Energy Minister, Costa Rica doubled the size of its forests, made its electric sector fully renewable, and consolidated a national park system that has made the Central American country a prime ecotourism destination. Rodriguez has also founded and served on the board of several environmental NGOs and tropical research institutes. After his second tenure as minister, he was Vice President for Global Policy at Conservation International for 12 years.