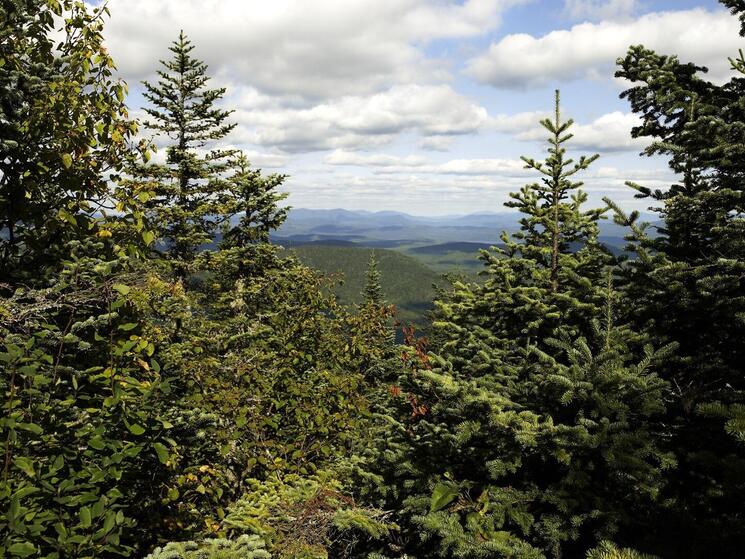 Date

: 16 January 2018

Author

: Keith Kenny, Vice President, Sustainability, McDonald's
Across the globe, companies like McDonald's are playing a leading role in advancing sustainability. As one of the world's largest restaurant companies, McDonald's footprint stretches across more than 100 countries, 37,000 restaurants, serving more than 69 million customers a day. We are listening to our customers, stakeholders, and partners, taking action on the sustainability issues that matter most to them. We are uniquely positioned to collaborate with local communities to help tackle some of the world's biggest challenges. Studies show the world generates 1.3 billion tons of solid waste a year with the number expected to rise to 2.2 billion by 2025. Pressure on the world's forests and other natural systems will also increase as our global population grows. That's why we are re-upping our commitment on packaging and waste reduction.
McDonald's is making it our goal to offer guest recycling in 100% of restaurants by 2025. We understand that recycling infrastructure, regulations and consumer behaviors vary city to city and country to country, but we plan to be part of the solution and help influence powerful change.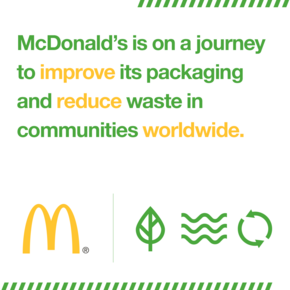 We will also continue our progress towards offering more sustainable packaging. By 2025, 100% of guest packaging will come from renewable, recycled, or certified sources, with a preference for Forest Stewardship Council (FSC) certification. This expands upon McDonald's existing goal that, by 2020, 100% of fiber-based packaging will come from recycled or certified sources where no deforestation occurs. This new commitment addresses the remaining 20% of McDonald's current global packaging that is made from non-renewable resources.
At McDonald's, we're always looking to improve. We are on a journey to use less packaging, sourced responsibly and designed to be taken care of after use. We will be working at and beyond our restaurants to increase recycling and composting and support cleaner communities. This means collaborating across industries and partnering with McDonald's operators, crew members and customers.
That journey began more than 25 years ago working with the Environmental Defense Fund (EDF). Since then we have continued to work closely with EDF as well as WWF and the Forest Stewardship Council, to constantly improve our packaging.
As of 2017, 50% of McDonald's guest packaging comes from renewable, recycled or certified sources. We've also made significant progress on fiber-based packaging and protecting forests through our 2015 Commitment on Forests focused on eliminating deforestation from our supply chain. As of 2016, 64% of McDonald's fiber-based packaging comes from certified or recycled sources.
While we've made significant progress to reduce restaurant waste, we understand the challenges we face to achieve our goal. That's why we're working with leading industry experts, local governments and environmental groups, including WWF, to help us achieve our goals.
Achieving these goals is no easy feat, but we believe that setting ambitious targets drives faster change and we can't do it alone. We will continue to use our scale for good and keep raising the bar on what it means to be a responsible company committed to people and planet.