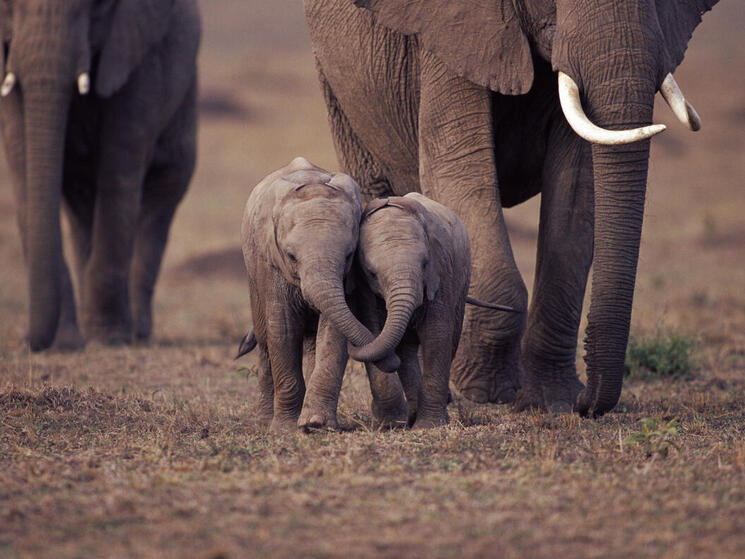 Date

: 03 March 2023

Author

: Giavanna Grein, Lead Specialist, Wildlife
Today we commemorate not only World Wildlife Day, but also the 50th anniversary of CITES, the global treaty regulating the trade in wildlife species. A lot has changed in the last half-century: for example, the original signatories to CITES could never have imagined a future in which tiger cubs appear for sale on social media feeds. This is just one of the many ways in which changing technology has created new challenges for those of us striving to disrupt and ultimately end the illegal wildlife trade.
A simple search of social media sites illustrates the volume of wildlife for sale online, both legal and illegal. In just three seconds, and with only one search term, I was able to find elephant ivory for sale on social media. A jump into one hashtag will reveal available listings for various species and products, such as live reptiles, songbirds, primates, tiger cubs and claws, pangolin scales, rhino horns, and shark fins.
Fortunately, new challenges have also drawn the aid of new allies. Over the last eight years, I've had the privilege of working with Trust & Safety (T&S) teams across the tech sector to help them understand the illegal trade in endangered species and partner to find solutions. From the start, wildlife was an easy sell. It didn't matter that illegal wildlife trade has an annual estimated value of at least 20 billion USD. Or that it is one of the highest profit and lowest risk illicit trades in the world. Or that the decimation of wild populations for this trade unravels delicate ecosystems that sustain economies and undermines rule of law. Not to mention that many species in trade have the potential to spread diseases to people, which can lead to catastrophic pandemics. Who wouldn't want to stop the sale of ivory from a poached elephant on their platform?
However, I came to learn that these T&S advocates for wildlife wear many hats. They are also responsible for keeping children safe online, taking on ghost guns, identifying fraudulent pharmaceuticals, preventing terrorist attacks, stopping the spread of misinformation, and many other challenges. As a mom, and a human, I really want them prioritizing these other areas as well, if not more.
At a time when tech employees are being asked to do more with less, there's never been a more critical time for partnerships.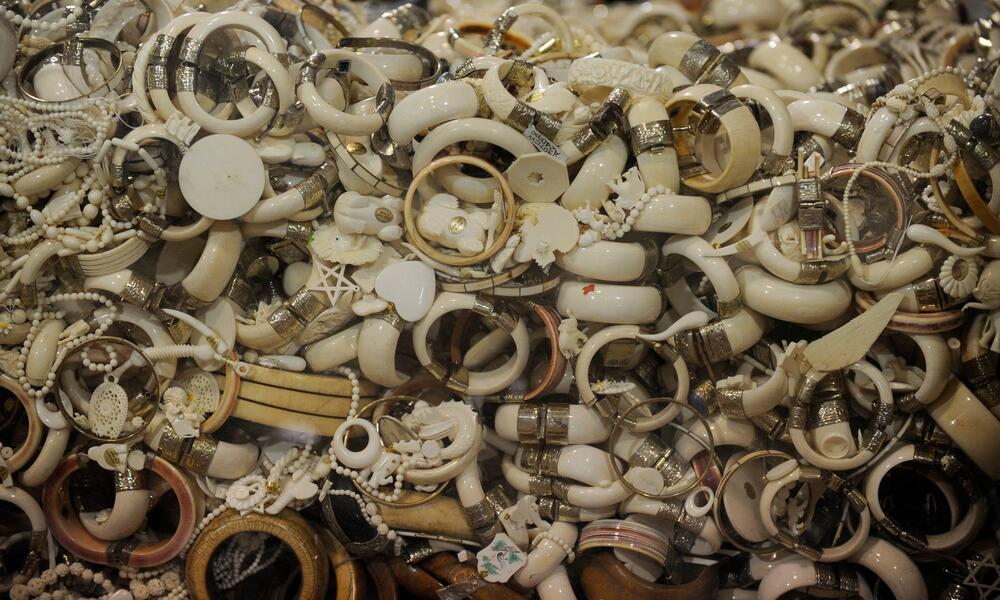 World Wildlife Fund (WWF), along with TRAFFIC and the International Fund for Animal Welfare (IFAW), launched the Coalition to End Wildlife Trafficking Online (Coalition) in 2018, with the goal of uniting the tech sector around efforts to reduce illegal wildlife trade online. The Coalition helps companies strengthen prohibited content policies for wildlife, provides training to content moderation teams to detect violating content, collaborates with engineering teams to enhance block filters, image recognition and other automated detection systems, and provides messaging to users to raise awareness and encourage them to help report. Central to these efforts is the work connecting teams across different companies, so they can share knowledge and deliver more impactful results.

And no doubt about it: the results have been inspiring. From March 2018 to September 2021, companies in the Coalition reported blocking or removing more than 11.6 million listings for prohibited wildlife.
However, that progress could stall as we lose tech company points of contact to layoffs, or the frequent career bouncing that seems commonplace in the tech community. As the sector looks to restructure, and new teams step up to respond to illegal wildlife trade, it's critical for companies to understand that they aren't starting from scratch. Existing partnerships like the Coalition have developed the institutional knowledge and resources they need to dive right into this work and reap rewards in the short-term, while developing strategies for long-term impact.
"As the sector looks to restructure, and new teams step up to respond to illegal wildlife trade, it's critical for companies to understand that they aren't starting from scratch."
Companies interested in engaging in this work can find numerous opportunities for collaboration. Aside from organizations like WWF and companies already engaged in the work, there are individuals and organizations across the multiple sectors that are monitoring this challenge online and that can share data to help further enhance automated detection. This includes citizen scientists ready to lend extra eyes in search of violating wildlife content, as well as financial institutions that can target these networks where it hurts most—their illicit profits.

Partnerships between the tech industry and law enforcement are also invaluable. Law enforcement has the capacity to look beyond one-off, opportunistic sellers and gather intelligence used to prosecute offenders higher up within organized trafficking networks. And tech companies have access to actionable data that law enforcement agencies can use to move their cases forward.
The people who work on T&S teams across the tech sector have demonstrated that wildlife isn't a competitive area, and many of them have put considerable effort into stopping the trade on their platforms. But they can't do it alone.
As we celebrate World Wildlife Day, let us rededicate ourselves to the idea of partnership that conceived the first global treaty to regulate wildlife trade 50 years ago. The work we do together to protect wildlife in the virtual world has a powerful impact on the real world that we all call home.