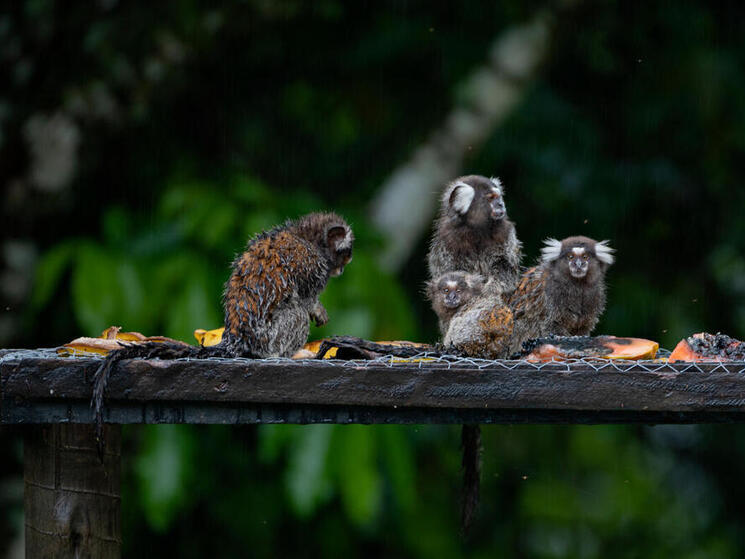 Collaboration is a key ingredient to ensuring a successful outcome for any conservation project. And if you want to deliver big conservation results that improve the health of vital habitats around the world, then choosing and working with trusted partners is a must. On World Wildlife Day, WWF celebrates the many conservation partnerships that contribute to securing a future where people, nature and wildlife thrive.
A recent visit to Brazil's Atlantic Forest paints a vibrant picture of exactly why these partnerships are so essential. The Atlantic Forest may be lesser known than the Amazon Forest but is still home to millions of people and countless iconic species and plants. Despite the impressive riches this forest provides, like the Amazon, it's also critically threatened by infrastructure, agriculture, and tree plantations, putting wildlife at risk as well.
Protecting a forest like the Atlantic Forest is no small feat – and no one organization or company can do it alone. That's why for years, communities, individuals and organizations have been working to restore this forest through a collective action known as the Trinational Atlantic Forest Pact. In late 2022, the UN recognized these efforts and declared the Atlantic Forest as one of 10 World Restoration Flagships. With more than 300 organizations involved in the pact, the goal of restoring 15 million hectares by 2050 is underway but more must be done.
That's why new investments like WWF's partnership with HP are critically important to this landscape. For more than a decade, WWF and HP have worked together to help achieve the company's zero deforestation sourcing goals. And since 2019, we've collaborated on a new partnership to do even more to protect forests. Together, WWF and HP are working to restore, protect, and improve the management of nearly 1 million acres of forest landscapes by 2030, including Brazil's Atlantic Forest, and forests in China, Australia, and Peru.
When a forest thrives, so do the species that call it home, and even more, when a forest is restored, wildlife return. Restoration efforts are currently underway in the Atlantic Forest, and that recent visit truly delivered on highlighting some of majestic wildlife, including maned sloths, channel-billed toucans and more, that WWF and HP's partnership is helping to protect.
Maned Sloth

Swallow-Tailed Manakin

White-Tufted-Ear Marmoset

Channel-Billed Toucan

Capybara
Today on World Wildlife Day, and every day, we appreciate our conservation partnerships that help us protect our natural world.