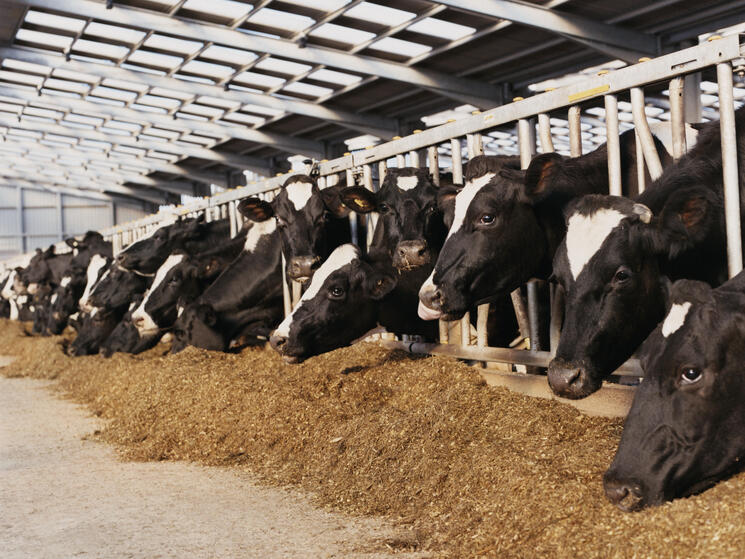 Date

: 30 December 2015

Author

: Marlena White, WWF
Using manure to grow crops has been a bedrock of agriculture for thousands of years. In the US, more than nine billion animals generate over a billion tons of excrement annually. Improperly handled and managed manure can lead to the pollution of drinking water, groundwater and aquatic ecosystems. Indeed, nitrogen and phosphorous—two critical nutrients in animal waste and crop fertilizer—end up in the Mississippi River watershed and wash into the Gulf of Mexico. Instead of feeding crops on land, they feed microbes in the water, which thrive in the summer heat and create low-oxygen "dead zones" where fish can't survive.
In the Gulf, large levels of nitrogen and phosphorous are harmful, but in the soil at the right levels, these nutrients feed crops and boost their productivity. The challenge is: How can we extract these nutrients from manure and deliver them to farmers and other markets in a cost-effective way? How can we turn manure into a resource while protecting water, soil and air?
To explore these questions, World Wildlife Fund and the U.S. Environmental Protection Agency are working with pork and dairy producers, the U.S. Department of Agriculture, and other environmental and scientific experts to create the Nutrient Recycling Challenge. A goal of this contest is to find affordable technologies that take nutrients from livestock manure and create valuable products.
The challenge is designed to attract novel ideas from a wide-range of professional and amateur innovators, from published scientists to weekend tinkerers. The contest is also global, so entrants from within and outside the U.S. are invited to participate.
For Phase I, awards will include a total of up to $20,000 in cash prizes for up to four concepts. Promising applicants will be invited to a summit in Washington, D.C., and gain entry to subsequent phases of the challenge with larger awards. Potential awards for subsequent phases include further funding, incubation support, connections to other innovators, media and publicity, and opportunities to have technologies demonstrated on farms that supply the largest dairy and swine cooperatives and processors in the U.S.
While some farmers are already using nutrient recovery tools to some degree, cost and technical know-how is a barrier to adoption for most. Overcoming those obstacles is a key objective for the challenge. More efficient systems are available but can be expensive. For example, on a dairy farm with 500 cows, one technology that can recover about a quarter of the available phosphorous from manure can cost up to $78,000 over 20 years. Another system that extracts 75% of the phosphorous can cost more than a million dollars over the same period.
Another barrier: the markets for such technologies and the nutrient and fiber products they generate are immature. While these tools have been proven in pilot programs or in the lab, there isn't much peer-reviewed technical or economic data that demonstrate they are viable at commercial scales over a prolonged period of time. As a result, it's difficult for farmers or project developers to get loans and find customers.
The good news is that this challenge calls for another asset in great supply: human ingenuity. By working together, the public and private sectors can help give innovative ideas the boost they need to evolve from niche tools to commercial-scale solutions. Ultimately, this is a win-win-win: crop farmers can boost their productivity while livestock farmers turn more manure into a source of revenue, our economy benefits from innovation and the development of new markets, and the environment benefits from better manure management and cleaner, healthier waterways.