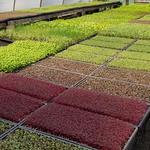 Date

: 22 October 2019

Author

: Julia Kurnik, director of innovation startups, WWF Markets Institute
California produces more than 1/3 of the vegetables and 2/3 of fruits and nuts that are grown in the United States today. However, the warming climate makes the farming landscape in California less certain in the future as the state will likely suffer from more chronic weather (e.g. increased droughts) and severe weather (e.g. heavy rains, flooding and freezes) in the years to come. Some food production is likely going to need to shift in order to build a more resilient agricultural system that can help ensure food security. At WWF's Markets Institute we are exploring whether fruit and vegetable production could be ramped up in the mid-Mississippi Delta to anticipate these shifts while also achieving win-win outcomes for both the environment and local communities in parts of Arkansas, Tennessee, Mississippi, and more.
Continue reading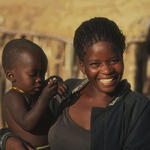 Date

: 09 May 2013

Author

: Nick Conger
We've all heard stories about the foolish rich guy who blew his fortune on outlandish cars, homes and yachts. They usually follow a predictable path: He experiences a windfall of cash, spends beyond his means and inevitably plummets into bankruptcy.
This story is being played out on the biggest stage of all: Planet Earth. On the whole, humanity is currently on a natural resource spending binge. At the same time, more than a billion people go to bed hungry every night. Until we balance these inequities, we'll all suffer the consequences – from the price we pay for food to access to clean water.
Continue reading