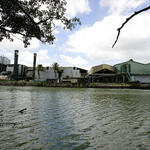 Date

: 19 February 2014

Author

: Brigid Milligan, WWF
CEOs don't need to be convinced that sustainability is important; they need to be convinced that now is the time to act. As the recent 2013 UN Global Compact-Accenture CEO Study on Sustainability found, the majority -- 84 percent -- of CEOs believe that business should lead efforts to define and deliver sustainable development goals. An overwhelming majority -- 93 percent-- view sustainability as important to the success of their business.
The study surveyed 1,000 CEOs across 103 countries and found that business leaders view sustainability as vital for their business' growth, success and development. Additionally, more than three-fourths see sustainability as an opportunity for innovation and growth.
Despite accepting the importance of sustainability, many of these business leaders are challenged by a slew of obstacles that they believe prevents them from integrating sustainability into their business models.
Continue reading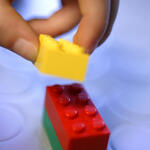 Kids who love LEGO bricks may be interested to know that LEGO is also part of a special group teaming up to help save the world: the Climate Savers. While these climate heroes don't wear capes, they are committed to becoming the best in class in reducing greenhouse gas emissions and leading others to do the same. Climate Savers companies have cut their CO2 emissions by over 100 million tons since the program began in 1999. That's the equivalent of taking about a million cars off the road.
Continue reading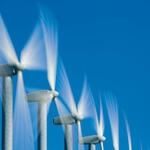 Date

: 11 June 2013

Author

: Marty Spitzer
WWF Report Makes the Business Case for Tackling Climate Change
Climate change is impacting each of us in profound ways. Intense storms, drought, heat waves, rising sea levels and warming oceans are becoming increasingly common. The world's species are struggling to adapt. Biodiversity is declining. Habitats are threatened. Governments are spending record amounts of taxpayer dollars to rebuild after extreme weather. American businesses are seeing unpredictable weather patterns, resource shortages and extreme weather threaten their growth and productivity, and as a result, their profits.
Continue reading