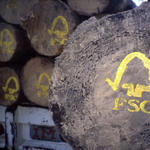 Date

: 24 April 2013

Author

: Nick Conger
Being green in our material world can be exhasuting. Our global economic engine runs on consumer spending. But the more we spend, the more we consume, the more our planet struggles to sustain itself. If we continue gobbling up resources at the current rate, by 2030 we will need the equivalent of two planets to maintain life as we know it.
Reconciling this conundrum may seem impossible. But fear not my material friends, balance can be achieved.
Continue reading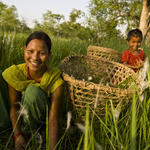 Date

: 04 April 2013

Author

: Nick Conger
Forget what you know about corporate sustainability. It's probably all wrong.
Gone are the days of PR spin and shallow words. The new sustainability is about strategic management of natural resources, which are increasingly hard to come by. It has evolved from a reputational strategy to a business imperative. Don't take my word for it; take the word of the biggest companies in the world.
Continue reading