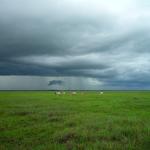 Date

: 09 January 2020

Author

: Jason Clay
The Markets Institute at WWF identifies global issues and emerging trends around the most pressing challenges of our time to help us all learn and shift faster. As always, we'll be tracking a wide variety of food and soft commodity issues, trends, and tools as we move into 2020, dubbed the super-year for the environment. We know we will see more political volatility and financial crises, and the impacts of climate change to not only be felt more deeply but also recognized for what they are—a ticking time bomb for the future so long as they are not addressed. Here are just a few of the other issues, trends and tools we will be tracking this year:
Continue reading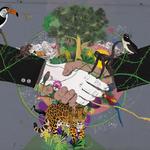 Date

: 01 March 2018

Author

: Raj Kundra, VP of International Finance
Deforestation is responsible for releasing more carbon dioxide into the atmosphere than all of the world's cars and trucks on the road today. And what's behind most of that forest loss? The production of beef, soy, and palm oil.
Of concern to World Wildlife Fund (WWF), these practices force wildlife from their homes, drive soil erosion and water pollution, and disrupt climates locally and globally. They also threaten the stability of our food supply and pose financial, legal, operational, and reputational risks not just to companies but to their banks, as well.
Environmental degradation and climate change exacerbate difficult growing conditions, undermine agricultural productivity, and threaten to destabilize commodity supply chains. And when companies and their investors cannot see illegal or harmful practices within fragmented and opaque supply chains, it can put companies, including their lenders and investors, in legal and financial jeopardy. Less tangible but no less material, it can also damage brands.
While a growing number of banks are committed to protecting natural habitats and promoting environmentally and socially responsible practices among the companies to which they lend, the process is complicated and progress is slow. Fortunately, it may become easier thanks to a new tool from the Global Canopy Program and its partners WWF, Ceres, CDP, and Zoological Society of London.
SCRIPT (Soft Commodity Risk Platform) is a web-based platform that any financial institution can use to identify the business risks associated with financing unsustainable companies; understand and adopt corporate best practices for reducing deforestation associated with soft commodities; and effectively engage companies operating in soft commodity supply chains with step-by step guidance.
SCRIPT hosts two tools: one for benchmarking policy and another to assess portfolio risk. The former, which WWF developed with Global Canopy Program, enables companies to assess the strength and quality of their policy against 150 peer institutions (aggregated and anonymized to protect proprietary data and privacy) and to identify areas of excellence and opportunities for improvement. The custom analysis and subsequent guidance provides information financial institutions can use to quickly improve their policies or to promote areas in which they lead.
The risk tool enables companies to identify and effectively engage clients that are failing to mitigate their exposure to the risks associated with deforestation. With the tool, financial institutions can understand the exposure of their portfolio to deforestation risks, generate risk assessments for portfolios, with customizable criteria, and develop strategies tailored to the institution's portfolio and issue areas for engaging with portfolio companies.
Financial institutions that make lending and investment decisions based on environmental and social risks and opportunities tend to generate long-term returns that are as good as or better than institutions that do not.
Fortunately, more and more investees and borrowers are taking action. According to the CDP, 87% of companies reporting to them have identified opportunities associated with addressing deforestation, and 73% report a commitment to reduce or remove deforestation from their supply chains. The Tropical Forest Alliance 2020 suggests the investment opportunity will roughly total US$200 billion annually for deforestation-free investment and financing by 2020.
For financial institutions, there are more and more reasons to adopt more sustainable lending and investing practices. And with the advent of tools like SCRIPT that make such transitions easier, the excuses for not taking action are fewer and fewer.
Date

: 05 March 2013

Author

: Nick Conger
It's hard to feel sorry for the world's biggest companies. But consider this. They have to figure out how to meet skyrocketing growth in consumer demand that is unmatched in human history. Factor in a recovering yet fragile global economy, weather variability and an increasingly scarce natural resource base and they have a real dilemma. As they look ahead to 2050, they see two billion more potential customers earning more, living better and consuming twice as much on average as we do today. With just 24% of Earth's surface left on which to farm, supply/demand ratios look grim.
Whether we like it or not, our lives are bound to these challenges. Global supply chains are complex and impact us more than we know. The price we pay for food and long-term access to our most basic products hangs in the balance.
Nervous yet?
Continue reading