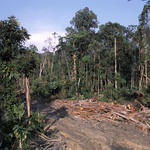 Date

: 18 April 2013

Author

: Nick Conger
There's a good chance that you've bought into a black market of illegal products. But this is not a blogpost about a massive, global conspiracy by corporations to defraud consumers. It's about our collective obliviousness to the growing prevalence of illegal products in our lives, and the consequences of the status quo.
Ostensibly a product that was harvested or traded illegally looks and functions the same as a legal one. But a deeper look reveals the hidden costs of illegal products. There are economic and national security implications. Local communities and endangered species are robbed of their homes. Companies and their customers are complicit in breaking the law.
We can no longer claim ignorance and look the other way. Modern information technology equips us with tools to solve the problem.
Continue reading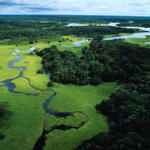 Date

: 11 April 2013

Author

: Nick Conger
Oxford, England, the historical town along the River Thames is currently teeming with really smart ideas. Nearly 1,000 "social entrepreneurs" gather each year for the Skoll World Forum, to challenge the status quo and collaborate on solutions to world's pressing challenges.
Among this intelligentsia is my colleague Jason Clay who's participating on the Sustainable Sourcing: The Business Imperative panel session on Friday. The panelists will tackle, among other topics, "the role certification can play in creating value for all players in the supply chain."
Continue reading