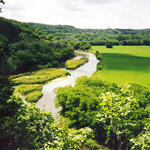 Date

: 22 December 2016

Author

: Kris Johnson, TNC; Derric Pennington, WWF
The Cedar Rapids Water Division has its headquarters, appropriately, just a few hundred yards east of the Cedar River, the source of drinking water for this second largest city in Iowa. This building is the epicenter of the Water Division's work to provide clean water for the 126,000 residents and numerous industrial and food production facilities located in the city.
Rising levels of nitrate in the Cedar River make this work more important than ever. The Water Division building was also the location of a recent workshop organized by The Nature Conservancy (TNC), World Wildlife Fund (WWF), University of Minnesota's Institute on the Environment and Cedar Rapids. In this unique meeting, farmers, watershed coordinators, and partners from producer organizations and state and federal agencies crowded around large, interactive TVs to "design" a watershed that could support profitable farming and provide clean water as well.
Continue reading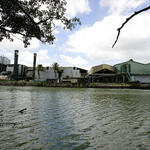 Date

: 19 February 2014

Author

: Brigid Milligan, WWF
CEOs don't need to be convinced that sustainability is important; they need to be convinced that now is the time to act. As the recent 2013 UN Global Compact-Accenture CEO Study on Sustainability found, the majority -- 84 percent -- of CEOs believe that business should lead efforts to define and deliver sustainable development goals. An overwhelming majority -- 93 percent-- view sustainability as important to the success of their business.
The study surveyed 1,000 CEOs across 103 countries and found that business leaders view sustainability as vital for their business' growth, success and development. Additionally, more than three-fourths see sustainability as an opportunity for innovation and growth.
Despite accepting the importance of sustainability, many of these business leaders are challenged by a slew of obstacles that they believe prevents them from integrating sustainability into their business models.
Continue reading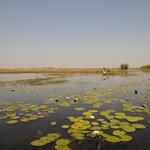 Date

: 30 April 2013

Author

: Nick Conger
Scanning the busy agenda for this week's Fortune Brainstorm Green, I'm struck by the opening and closing sessions of the first day. Focusing these highly visible sessions on the economics of conservation is telling. Indeed, how businesses, financial institutions and governments account for nature as a material asset has become the hottest sustainability topic of 2013.
Continue reading