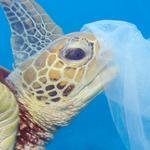 Date

: 28 December 2020

Author

: Anthony Tusino, Program Officer, Policy & Government Affairs
Over the past year, it is estimated that 10 million metric tons of plastic waste have entered the world's oceans. Our traditional linear economy—where we use, consume and throw away plastics at an alarming rate—has created a world where plastic is found in almost every habitat; from neighborhoods to forests to waterways, and even the deepest point in the ocean. The time to end plastic pollution is now. We have made encouraging progress over the past year, with more than 750,000 activists calling on governments around the world to solve the plastic crisis. WWF is proud to share the progress we have made in 2020 and look forward to a future free of plastic waste.
Advancing National Policy
In 2020, the call to curb plastic pollution was heard on Capitol Hill. The Save Our Seas 2.0 Act builds on the success of existing legislation to better understand the impact of plastic on our environment, to establish U.S. leadership in combating waste leakage and development of materials recycling, and to combat marine debris by investing in new technology. The Save Our Seas 2.0 Act will set the stage for new national action to combat marine debris and advance effective waste management.
The introduction of the Break Free From Plastic Act has advanced national conversations around our domestic reliance on virgin plastic. We cannot fix our linear economy by focusing only on the management of plastic waste. We must reevaluate the ways in which we use and rely on plastic. Extended Producer Responsibility mechanisms, like those in the Break Free From Plastic Pollution Act, have the potential to reduce consumers' reliance on virgin materials while simultaneously allowing for new investment in our recycling systems and ensuring that plastic producers are responsible for the waste they create. WWF supports a domestic Extended Producer Responsibility system where consumers, corporations and governments can work toward a truly circular economy. In 2021, we are looking forward to advancing this national movement.
Understanding Impact
Reflecting on the past year, WWF has made incredible progress in understanding the impact of plastic on our natural world and how we can work with partners in the private sector to advance our vision for a circular economy. In June, we released Transparent 2020, the first report of our ReSource: Plastic Footprint Tracker pilot effort. We tracked the footprint of five major companies and found they accounted for 4.2 million metric tons of plastic waste, 70% of which is either landfilled or mismanaged. By understanding the footprint of large corporations, we can better understand and provide recommendations for what interventions need to be taken to reduce those footprints, including suggestions for redesign of packaging to eliminate unnecessary plastic, or by shifting to sustainable inputs.
Recognizing the impact that our commercial fishing practices have on the health of our oceans, we released the comprehensive report "Stop Ghost Gear: The most deadly form of plastic debris" in October. The report spotlights the problem of abandoned, lost, and discarded fishing gear (ghost gear), which makes up 10% of the ocean's plastic waste and impacts 66% of marine mammals, 50% of seabirds, and every species of sea turtle. We laid out a series of actions that governments, fishing gear producers and designers, fishers, and the general public can take to tackle it.
Building Coalitions
We have also worked to transform international conversations around plastic waste and waste management practices. A United Nations Treaty on plastic pollution has been endorsed by almost 2 million global activists and more than two-thirds of UN member states. With the release of "The Business Case for a UN Treaty on Plastic Pollution" in October, we found that plastic pollution causes $13 billion in damage to marine ecosystems every year. Together, 31 large corporations have supported the call for an international treaty.
We also launched the U.S. Plastics Pact alongside our partners at The Recycling Partnership and the Ellen MacArthur Foundation. The Pact focuses on four main goals to remove problematic packaging from our system and work toward an economy that prioritizes the use of recycled content. With more than 80 members spanning industry groups, corporations, state and municipal agencies, national environmental organizations and members of academia, the Pact will release a roadmap to circularity in early 2021, with national footprint tracking and policy recommendations to follow.
In 2020, we have made great progress in understanding the impact that plastic waste has on our communities and our natural world, even amid a pandemic. We have also built on enormous ambition across our members, our private sector partners and national and international policymakers. 2020 was a momentous year for combating plastic waste and 2021 will build on this success to end plastic pollution.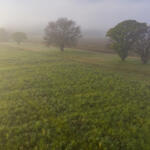 Business is a critical lever for driving the shifts we need to fix the broken plastic system. WWF's Bioplastic Feedstock Alliance (BFA) addresses a key piece of this puzzle, the shift towards the responsible sourcing of plant-based plastics, known as bioplastics. To match the scope and scale of this complex task, BFA is structured as a multi-stakeholder forum for knowledge sharing, collaboration, and science-based thought leadership to advance our understanding of bioplastic in a circular economy.
Today, BFA welcomes Kimberly-Clark as the newest member of this ambitious consortium.
Continue reading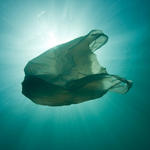 Date

: 14 May 2019

Author

: Sheila Bonini, Senior Vice President, Private Sector Engagement
Last summer in an op-ed in the Seattle Times, I called for a plastics revolution. As a society, we were on the brink of rethinking how to tackle our plastic waste crisis, but there wasn't a clear path on how to get there. Since then, city governments, companies – both big and small – and other stakeholders have made public commitments, from bans on plastic straws and bags to large-scale pledges to reduce, re-source, recycle, and more.
While ambitious commitments are the jumping off point for any successful venture, we know that no single individual, organization, company, or government can tackle the root causes of plastic waste on their own. When it comes to the private sector, commitments move companies in the right direction, but to actually fulfill those commitments, companies need a roadmap for navigating the broken plastics system, a collaborative environment that fosters innovation and aggressive goal-setting, and the right tools to make their bold visions a reality.
That's why World Wildlife Fund launched ReSource: Plastic, an activation hub designed to close the "how" gap for companies that are ready to move from aspiration to meaningful and measurable action. We're inspired by the efforts of our Principal Members, including Keurig Dr Pepper, McDonald's, Procter & Gamble, Starbucks, Tetra Pak and The Coca-Cola Company, and the work of our Thought Partners Ellen MacArthur Foundation and ocean Conservancy. When leading companies and NGOs unite around comprehensive solutions to the plastics problem – by reducing their own plastic pollution footprint, shifting to bio-sourced and recycled materials, influencing public policy, and shaping consumer behavior – real change happens.
When we first started to think how WWF could help stop the flow of plastic waste into our oceans and other critical ecosystems, we examined our decades-long work with influential corporate partners. We quickly recognized the critical role that private sector collaboration could play in achieving our mission of No Plastic in Nature by 2030. In designing ReSource, we took a three-pronged approach to working with companies:
Prioritize strategies that will yield the greatest impact.
Implement those strategies and utilize an innovative methodology to measure progress.
Collaborate with other companies and key stakeholders to drive new solutions and investments.
We also knew we couldn't do this alone. Our Thought Partners, the Ellen MacArthur Foundation and the Ocean Conservancy, are already at the forefront of engaging businesses on this issue. Under our leadership, and with their strategic input and guidance, ReSource will be strongly rooted in science and focus exclusively on keeping plastic in the supply loop and out of the environment.
A year into the plastics revolution, I'm thrilled with how far we've come, but there's more work to do. We challenge you to go beyond your commitments and join us. Together, we can show what a future with no plastic in nature actually looks like—a world where oceans, wildlife, communities, and businesses thrive.
Learn more at www.resource-plastic.com.