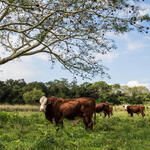 Date

: 13 July 2021

Author

: Karla Canavan, VP, Commodity Trade and Finance, Katherine Devine, Director of Business Case Development, WWF
Before net-zero commitments became all the rage, companies were pledging to eliminate deforestation from their supply chains. Deforestation and habitat conversion are powerful contributors to climate change, accounting for about 15% or more of global GHG emissions. Despite increasing numbers of commitments and a decade of effort in some cases, companies have struggled to achieve them. It's not surprising; there are many complex issues in supply chains that could contribute to deforestation and conversion. These range from multiple direct and indirect suppliers, lack of traceability, lack of government support, fluctuating market forces—such as increasing global demand from China, and more. Nevertheless, addressing the challenge of taking deforestation and conversion out of global supply chains (Deforestation- and Conversion-Free, or DCF) can not wait.

Continue reading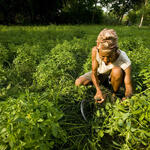 Date

: 29 May 2013

Author

: Jason Clay
A 21st Century Revolution
By Jason Clay, Senior Vice President, Market Transformation, World Wildlife Fund
I grew up on a small farm, living on less than a dollar a day per person. I was lucky—we had a big garden, an orchard, raised some of our own meat, and hunted and fished for most of the rest.
Years later, I worked with refugees and famine victims, seeing firsthand the impacts of malnourishment and stunting in children. At that time I realized how lucky I was that we had enough land and the means to grow our own food. It troubles me that today more than half of the world's billion farmers can't feed themselves.
Continue reading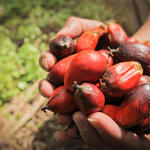 Date

: 28 May 2013

Author

: Mike Fernandez
Empowering Agricultural Entrepreneurs to Sustainably Feed the World
By Mike Fernandez, Corporate Vice President, Corporate Affairs, Cargill, Incorporated.
At Cargill, sustainable food production is fundamental to what we do. Our core business is buying, processing and distributing grains, oilseeds and other agricultural commodities and selling them to customers that include food and beverage manufacturers, foodservice companies and retailers.
These customers increasingly want to know – and want to prove to their consumers – that the ingredients in their products have been produced in ways that respect people and human rights, and employ responsible agricultural practices that protect land and conserve scarce resources. In short, sustainable food production is increasingly a business requirement.
Continue reading