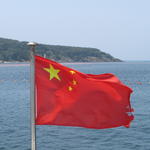 Date

: 03 July 2013

Author

: Nick Conger
Nestled in the Yellow Sea just off the Northeast coast of China lies a tiny patch of land called Zhangzi Island. Looking out the window of the ferry boat, the smog from Dalian recedes in the background and for the first time in three days, I see blue sky. The island appears in the distance, peppered with wind turbines and solar panels.
Continue Reading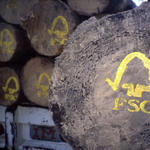 Date

: 24 April 2013

Author

: Nick Conger
Being green in our material world can be exhasuting. Our global economic engine runs on consumer spending. But the more we spend, the more we consume, the more our planet struggles to sustain itself. If we continue gobbling up resources at the current rate, by 2030 we will need the equivalent of two planets to maintain life as we know it.
Reconciling this conundrum may seem impossible. But fear not my material friends, balance can be achieved.
Continue Reading