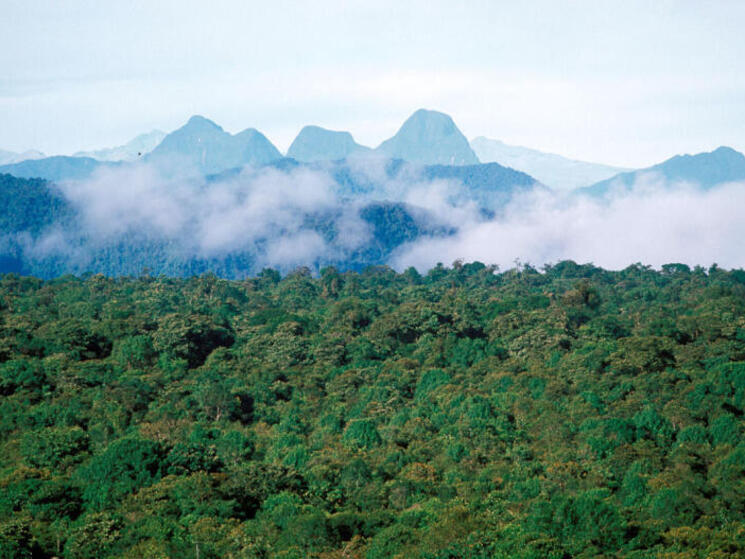 Date

: 10 December 2015

Author

: Jill Schwartz
One of the most effective ways to address climate change is to increase the amount of forest land designated as "protected" and ensure there is long-term funding to properly manage the land.
The Government of Colombia—as well as several partners, including WWF—showed their support for that approach this week when they signed an agreement to achieve sustainable financing and improved management of Colombia's National Parks System.
Brazil and Peru have made similar commitments. When the Colombia goal is reached, nearly 200 million acres of biodiverse-rich land across the three countries—much which is in the Amazon—will be properly protected. This is an area twice the size of California.
The agreement was signed at the UN Climate Change Conference in Paris, symbolizing the tremendous role healthy forests play in absorbing carbon, as well as the large amounts of harmful greenhouse gas emissions that are released when forests are destroyed. The land sector, which includes forests, is responsible for nearly a quarter of all human-caused greenhouse gas emissions. Almost half of that derives from deforestation and forest degradation—the largest sources of CO2 emissions after the combined emissions from all cars, trucks, trains, planes and ships in the world. Healthy forests also sustain nature's diversity and support human well-being by providing livelihoods, clean air and water.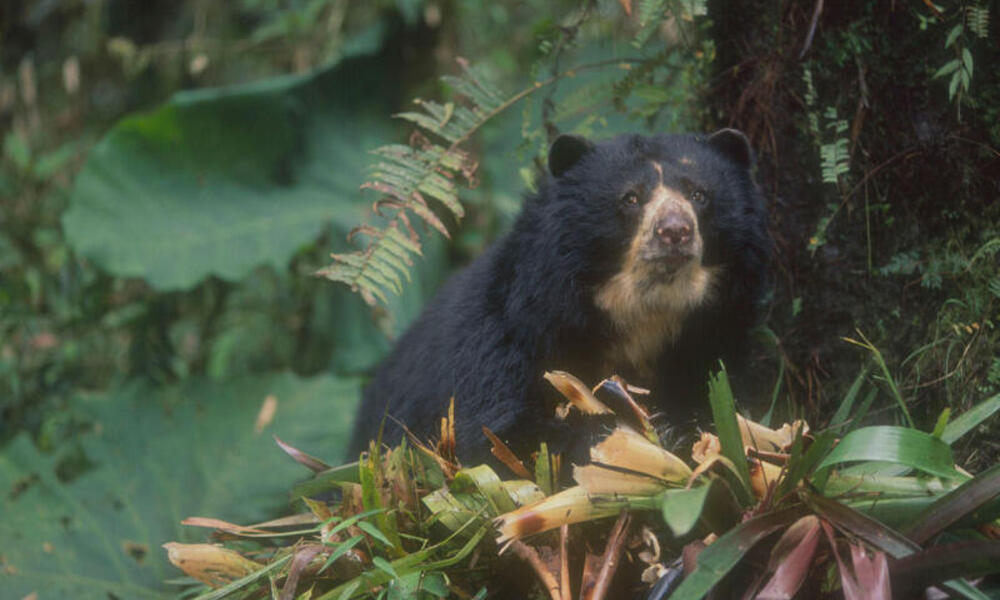 The agreement is linked to the peace process in Colombia, which is nearing conclusion. Much of the conflict the country has experienced for decades has been rooted in limited access to natural resources and lack of land tenure security. One way to address this issue is to ensure that protected areas are properly managed. There are protected areas in nearly two-thirds of the municipalities that have been most affected by conflict. A significant portion of the lands planted with illicit crops lies within existing or proposed protected areas.
At the heart of the agreement is expanding Colombia's network of protected areas by nearly 6.2 million acres, to 42 million acres, and developing a financial plan to support the long-term management of the protected areas. This will be done to address climate change, as well as to ensure that protected areas can help create peace and continue to provide benefits to people and wildlife.
An innovative approach, called Project Finance for Permanence, will be used to develop the financial plan for sustainability. The same approach has or is in the midst of being used in neighboring countries. In Brazil, a $215 million fund was created last year to protect and properly manage 150 million acres of the Brazilian Amazon. In Peru, a fund of approximately $100 million is being created to manage 47 million acres of the Amazon, mountains and coast.
One potential source of support for the Colombia initiative is Government of Colombia funding that, starting in March 2016, will be used to support the country's post-conflict strategy. Another source is a fund, created in partnership with the Inter-American Development Bank and called Colombia Sostenible, that will support improved management of forest protected areas and sustainable land management. The fund is supported by the governments of Germany, Norway and the United Kingdom, among others.
Other signatories of the Colombia agreement include the Gordon and Betty Moore Foundation, the Fund for Biodiversity and Protected Areas-Natural Heritage, Wildlife Conservation Society and Conservation International. All of them, including WWF, have worked with the government of Colombia over the past decade to create new protected areas, incorporate climate change parameters into the management of protected areas, and more.