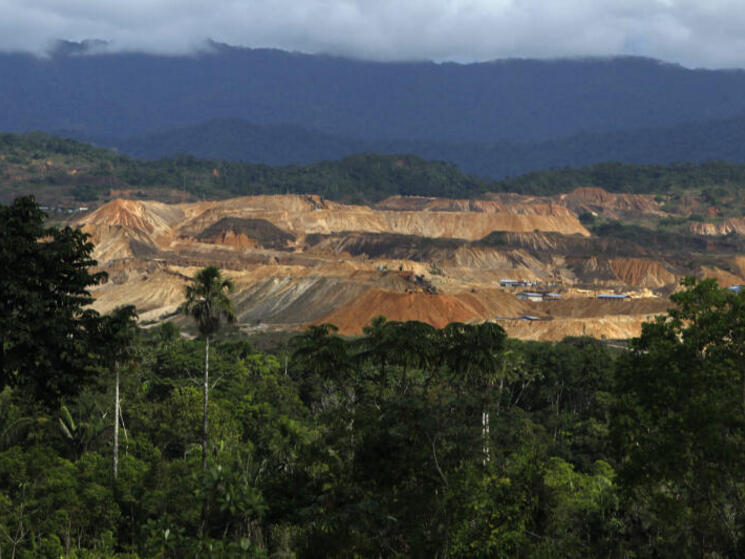 It is the ninth day of COP21 and we're only a day away from the deadline set by the French COP President for the delivery of the final agreement text. Ministers now have to work to ensure that we have a strong outcome in Paris. We are at a crossroads - we either go down a path to a 3 degree world, or we put in place all the necessary building blocks to put us on a path to a 1.5 degree future.
We are in danger of losing reference to a pre-2020 review of national pledges with the hope of increasing ambition, this means we could be locked into the current insufficient pledges for the next 15 years. Currently, those pledges only get us halfway to where the science says we need to be to avoid the worst effects of climate change. A post-2020 review of pledges means that we would lock in the current national actions and we'd see no increase in efforts until 10 to 15 years from now. WWF held a media briefing today on the need for a pre-2020 review and increased ambition.
"What we need now, we need champions. We need countries to stand up and say this is important to them." – S. Smith on 5 year review. #COP21

— World Wildlife Fund (@World_Wildlife) December 8, 2015
WWF's Sam Smith: "We have a chance to make it (the agreement) much better than it is at the moment." #COP21 https://t.co/2E1SV7z2JU

— World Wildlife Fund (@World_Wildlife) December 8, 2015
WWF's @pandaclimate at #COP21: Staying under 2C or 1.5C will not be possible w/o agreed process to enhance ambition. pic.twitter.com/SbqPoS4VbY

— Steve Ertel (@sevolley) December 8, 2015
#COP21 in #Paris must deliver #pre2020 #INDC reviews in 2017 or 18 if we are to stay below #1o5C pic.twitter.com/zZivCH4atO

— WWF Climate & Energy (@climateWWF) December 8, 2015
In other news from today, WWF-US CEO Carter Roberts signed a memorandum with Latin American leaders to help to expand the protected areas of the Amazon. Steps to preserve the Amazon are critical as there is a clear link between the health of the Amazon and the health of the planet. The rain forests, which contain 90-140 billion metric tons of carbon, help stabilize local and global climate.
WWF's @Carter_Roberts on signing memorandum with others to expand/improve Amazon protected areas #COP21 https://t.co/tYvHnwl3Im

— World Wildlife Fund (@World_Wildlife) December 8, 2015