Borderless Droughts Confronted by Hydraulic Efficiency
In the town of Meoqui, about 80 miles southeast of Chihuahua City, WWF hydrologist Dr. J. Alfredo Rodriguez-Pineda meets three men near a park above the river channel. Large schools of wild tilapia swim just below the surface.
For several years, Rodriguez has worked with collective irrigation unit farmers in the Mexican state of Chihuahua to help them more efficiently use water pulled from rivers and streams. As climate change brings about longer periods of severe drought, it becomes more important than ever that water used in irrigation be used as efficiently as possible. In this desert state, that means better management of 90 percent of the water.
Throughout Mexico, there are more than 40,000 collective irrigation units that use earthen channels and pumps to pull water from the river. The flood irrigation method commonly used wastes a lot of water, and with dirt channels, the water advances slowly and much is lost to evaporation.
Recognizing this, Rodriguez began working to improve the process. Today, he works with 13 irrigation units consisting of more than 1,000 farmers working 7,410 acres.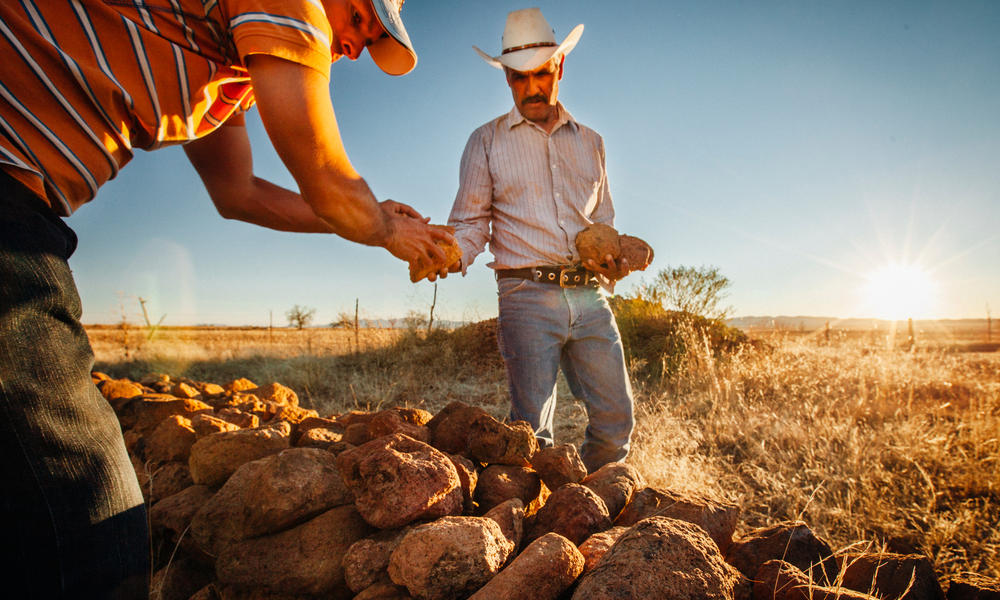 Martin Parga was an agricultural engineer working for the municipality of Meoqui when Rodriguez hired him to work with the irrigation units on monitoring water flow. Parga also recruited farmers to join the irrigation units.
"I had to organize them, one by one," Parga said in an interview in Spanish.
Rodriguez has partnered with farmers to cement irrigation ditches and install compuertas (check dams), painted bright orange, which serve to control water flow.
"Now we use less water, and the excess water goes back into the river channel," one farmer said.
Jose Saenz, known as Pepe, is a fourth-generation farmer. He has worked with Parga to organize other farmers, and to bring electricity to several collective irrigation units.
Electricity will allow the farmers to abandon flood irrigation and use pressurized sprinklers to water their crops. That is far more efficient, Saenz explained. "We will be able to plant double, so productivity will be doubled. Double productivity means double money."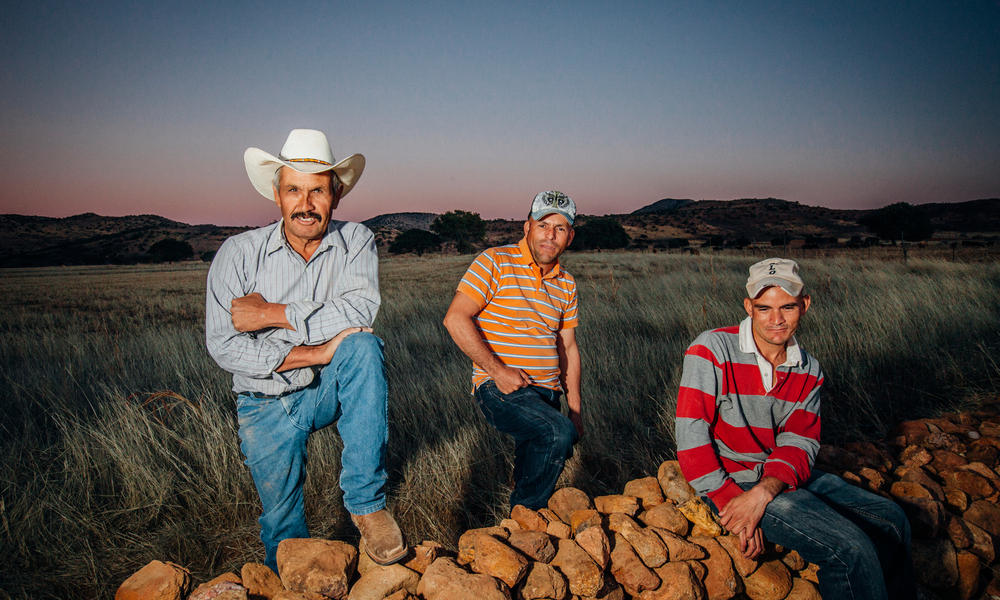 Many of these farmers are third generation or older, and the work being done by WWF to improve their crop production and cut water use is critical to their survival. This is especially true in cases of severe drought, such as the decade-long dry spell in the 1990s.
"The river is 150 percent over-allocated," he said. "It is now hotter and drier, so the farmers are now getting more concerned."
Rodriguez said that the water efficiency of earthen-dug channels is only 40 percent; it rises to 70 percent with concrete irrigation channels and above 90 percent with pressurized irrigation systems. With more efficient systems, farmers in the irrigation units are better prepared for a hotter, drier climate—and the inevitable next drought.