Ten Reasons Why Latinos Should Care About the COP21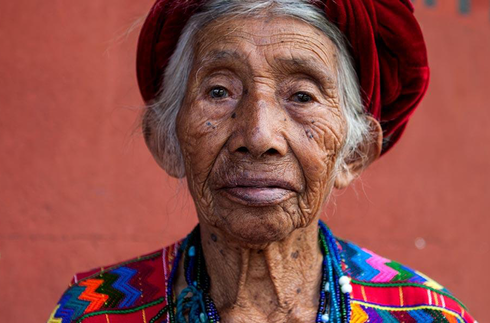 Delegates and officials from 196 countries will convene in Paris, France in a few days in order to reach an agreement with the goal of limiting global warming below 2°C. The event, called COP21, or the 21st Conference of Parties, is where countries will negotiate and attempt to approve a legally-binding agreement that seeks to reduce global greenhouse gas emissions.

The event, as an international agreement, will by its nature affect people in every nation; however, it also holds particular importance for US Latinos. Latinos, and their families and friends back in Latin America, are one of the populations hardest hit by climate change. Below are just 10 of the many reasons why Latinos should care about the COP21 and its outcomes:

- 28 million Latinos: The number of Latinos who live in the states hardest hit by climate change impacts in the US: Florida, California, and Texas.
- 49 percent of Latinos: percentage of Latinos who live in coastal communities and who are at risk of hurricanes, erosion, and sea level rise.
- 50 percent of US Latinos live in one of the 25 most ozone-polluted cities in the country.
- 60 percent more: Hispanics are 60 percent more likely to visit the hospital for asthma, compared to non-Hispanic whites.
- 40 percent: Hispanic children are 40 percent more likely to die from asthma, as compared to non-Hispanic whites according to the EPA.
- 21,000 the estimated number of farming-related jobs that were lost in the 2015 California drought, jobs occupied for the most part by Latinos.
- 75 percent and 42 percent: the percentage of US Latino workers in the agricultural and construction field respectively. Occupations that expose workers to heat exhaustion and heat stroke, and exacerbate existing cardiovascular and respiratory disorders.
- 1.84 billion: The direct costs of the California drought to agriculture in 2015 alone.
- 13.2 million: The number of people who have been affected by disasters from January to October 2015 in Latin America and the Caribbean. Drought is the disaster that impacted the most people, followed by excessive rains, floods and epidemics.
- Over 3 Million: the number of people affected by drought in Guatemala, Honduras, and El Salvador alone as of June 2015.
- 2.5 Million The estimated number of people in Peru and Ecuador who could be impacted by potentially catastrophic rainfall and flooding due to El Niño events.

Given these facts, it is no wonder that Latinos support action. In fact, a recent national survey of Latino voters found that 74 percent support national standards to prevent global warming and climate change. And 83 percent support US action to require power plants to reduce carbon emissions. The COP21 will have important implications for Latinos in the US and their ancestral homes in the Americas.