United by Preservation and Restoration of the Rio Grande
BOQUILLAS DEL CARMEN, MEXICO — Behind city hall in this riverside village across from Big Bend National Park, a dozen people are gathered to discuss the work of restoring the Rio Grande. Several public and private agencies—including WWF and the National Park Service—collaborate to try to ensure that, even with climate change and a hotter drier climate, the river will continue to provide water, sustenance and recreation to people on both sides of its banks. Climate change knows no boundaries.
Among those attending is Carlos Alberto Sifuentes Lugo, regional director of the National Commission of Protected Natural Areas. Sifuentes helps administer 17 protected areas from the Rio Grande south to the state of San Luis Potosi. Before being promoted two years ago, he was director of Maderas del Carmen, a protected area around a village called Boquillas. The village, which is without electricity or running water, has become a minor tourist attraction ever since the crossing from the United States was reopened in 2013.
Sifuentes has worked closely with WWF for many years and stresses the importance of collaboration between Mexico and the US.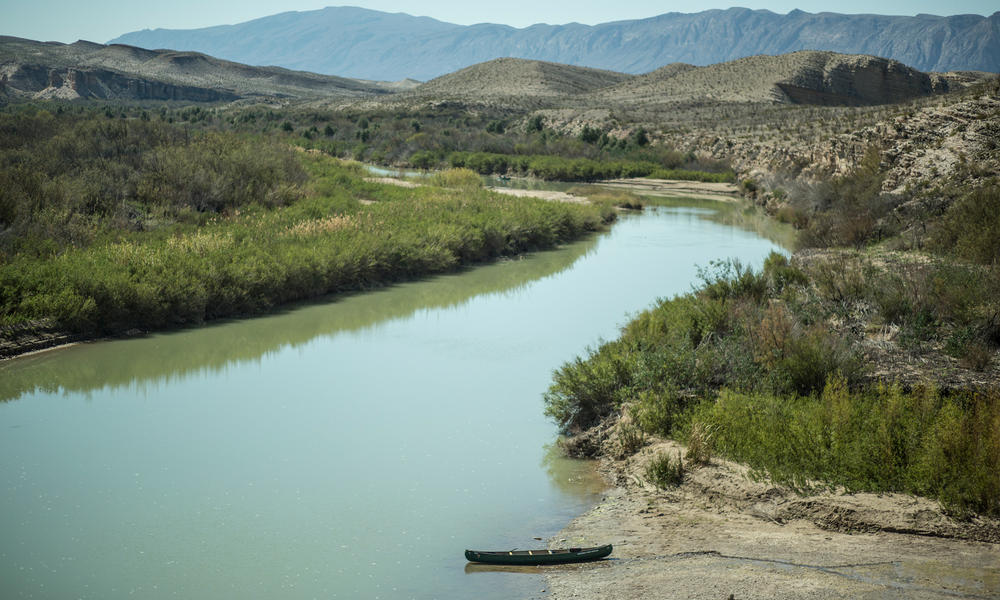 "The restoration and preservation project of the Rio Grande has forced us to open the panorama and get more people involved in the process," he said. "One of the most important elements for us is the collaboration of the rural communities that are settled along the Rio Grande."
The river is important to the 200 or so residents of Boquillas. It is the sole reliable source of water in a desert with sparse rainfall. Its residents fish its waters. "They use the water. They fish. If the water is polluted, the fish are polluted. So we are fixing a social problem," Sifuentes said.
Sifuentes, a forestry engineer by training, has worked in protected areas for the past 15 years, much of that to restore the Rio Grande and the protected areas, with such partners such as WWF, the park service, ProFauna, and others.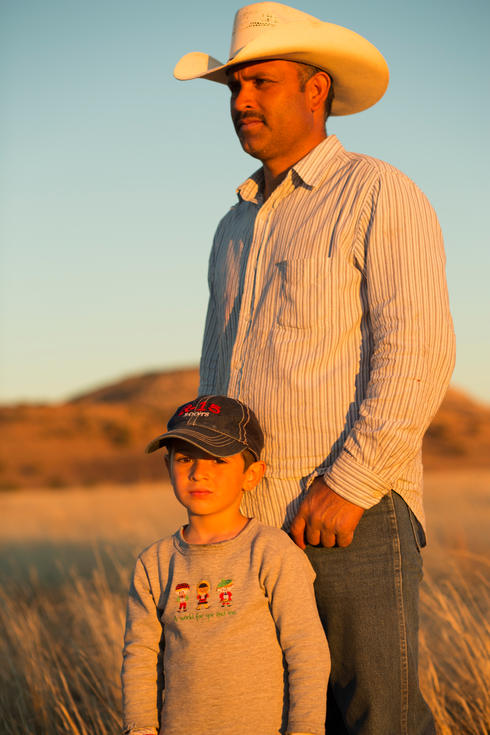 "The Rio Grande has historically been invaded by large cities and contaminated in many places," Sifuentes said. That is not the case in Big Bend, where water from the Rio Concho replenishes the river — long depleted upstream by cities and agricultural demand — at the town of Ojinaga, west of the park. But invasive species have impeded the river's flow, causing sediment to pile up along the banks. For the past decade, Sifuentes has worked to help kill the invasive giant cane and reintroduce native species of birds and fish.
"The river is choking because of the sediment," he said. "Saving the river is one of the main purposes of this alliance."
But it's not a simple task.
"We have to look at all the different factors that are affecting the river," he said. "We have to do the sediment part, the exotic species, and the reintroduction of those species that are almost disappearing."
But the Rio Grande is more than a source of water and food.
"In some other parts of the boundary there are walls. So we build bridges instead," he said. "The river is a junction for us."