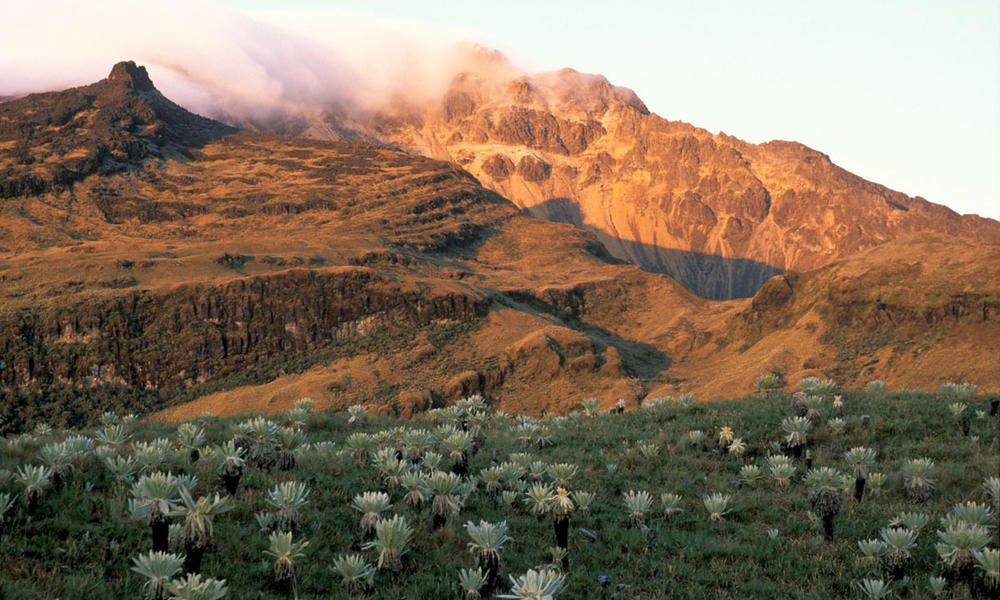 2011 flooding caused $5.85 billion in damages, 2% of the country's GDP.

Heavy rains the year before caused $1 billion in damage as well.

An extreme drought killed 20,000 animals in 2014, decimating the livestock of many small farmers.
Colombia's geography makes for a highly diverse landscape, yet also makes the country, which only accounts for 0.4 percent of global greenhouse gas emissions, highly vulnerable to many aspects of climate change. The country's location within the "Pacific fire belt" and Andean regions as well as the Caribbean on its coast makes the country susceptible to earthquakes and volcanic activity as well as various hydrological issues, such as flooding and droughts. This, in combination with rapid population growth, urbanization, and inequality exposes Colombians even more to the effects of climate change.
Climate Change Impact
Like other Andean countries, Colombia already sees increasing water scarcity due to glacial retreat. Glaciers have seen a withdrawal of ice of 10 to 15 meters each year.

Colombia's high mountain ecosystems, called páramos, only exist in Latin America and protect Bogotá and other large cities from floods and maintain their water supply. Climate change, however could impact this ecosystem and cause more floods like those that occurred in 2010 and 2011.

Soil will also become increasingly arid as precipitation and the páramos' climate changes; more volatile floods will also cause more soil erosion.

Sea level rise and changes in water salinity due to climate change will impact mangroves, which stabilize shorelines and protect low-lying areas from storm surge.

Climate Action
Colombia announced cuts of at least 20% of its greenhouse gas emissions by 2030, which could increase up to 30% with international financial support.

Colombia has won various awards for greening its transportation. In 2012, the city of Medellín won the Sustainable Transport Award for the development of sustainable transport measures, a bike share program, and other initiatives.

Bogotá was also recognized for the first Sustainable Transport Award in 2005 and by City Climate Leadership in 2014 for its bus rapid transit system and e-taxi project. Colombia told the U.N. it would focus on transport and development as part of its plan to reduce greenhouse gasses and air pollution.

Colombia also looks to reduce greenhouse gasses by preserving forests, which cover about a third of the country. Most recently, USAID and Colombia have partnered to protect Amazonian forests in Colombia through sustainable development.

Colombia was ranked top 10 in Yale University's Environmental Performance Index in 2008 and 2010.
WWF in Colombia
WWF has supported conservation in Colombia since 1964, and was consolidated as the WWF Colombia Program Office in 1993. WWF works in the Chocó-Darién Moist Forests, the Northern Andes, and the Llanos Savannas. WWF works with local communities to protect and manage their natural resources in addition to lobbying for environmental legislation.