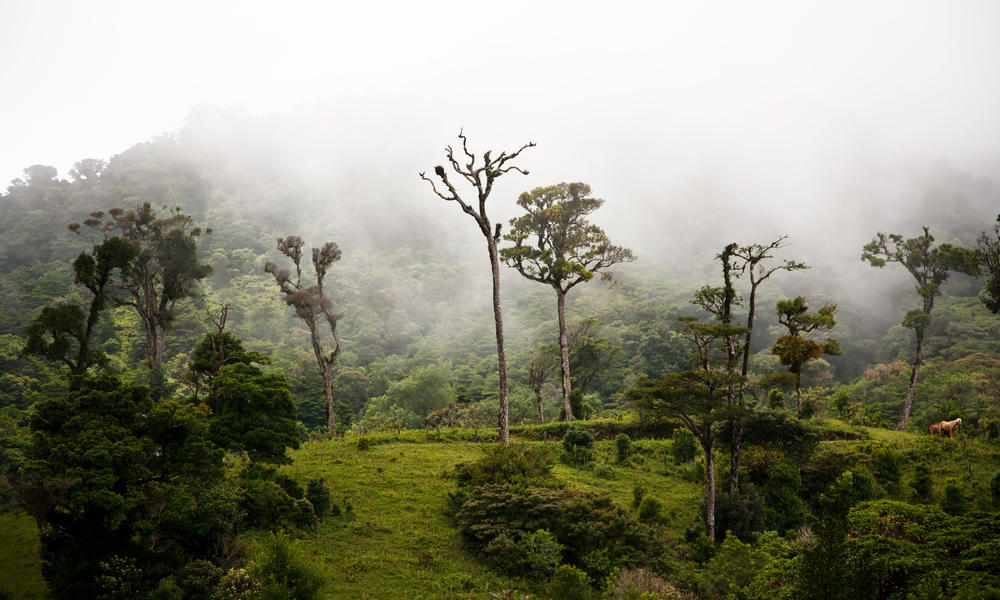 Costa Rica is responsible for only 0.02% of the world's carbon emissions.
The West Virginia-sized country boasts about 6% of the world's estimated species.
Costa Rica ran solely on renewable energy for 75 days in 2015.
Costa Rica has committed to becoming carbon-neutral by 2021.
Climate Change Impact
Rising sea levels could soon inundate many coastal and low-lying areas and result in the recession of coastlines.

Increased variability in climate, in terms of precipitation and temperatures, could harm both agriculture and wildlife in the region. Some regions will experience more drought while others could experience more flooding.

Drinking water availability on the Pacific coast could also be threatened.
Climate Action
Costa Rica in 2009 committed to becoming carbon-neutral by 2021.

Costa Rica's hydroelectric and geothermic energy sources allows it to generate more than 90% of its energy from renewable sources, and the country hopes to diversify these sources in the future.

In 2008, the country developed a national carbon market, and in 2013 created the Costa Rican Voluntary Domestic Carbon Market.

The country now has 124 national parks which cover over a quarter of the country's landmass. These parks were once threatened by deforestation, but are now seen as an attraction in its booming ecotourism sector.

The country's 1998 biodiversity law garnered it national attention after winning the 2010 Future Policy award: forest cover rose from 24 percent of the total land in 1985 to almost 52 percent in 2012.

Costa Rica essentially pioneered the ecotourism movement; ecotourism is currently the second-largest source of income and foreign exchange. In 2005, ecotourism attracted 1.5 million visitors and $1 billion USD.
WWF in Costa Rica
WWF
worked with
local populations in Tortuguero, Costa Rica in order to protect several species of turtles in the region by promoting ecotourism as a replacement for the consumptive use of their eggs and meat. WWF also
worked
to save turtles in Junquillal, Costa Rica.