Everyone can take small but important steps to mitigate the impacts of climate change. Below are some ideas which everyone can do at home or at work. Please join us and do your part!

Todos podemos tomar pequeños pero importantes pasos para combatir los impactos del cambio climático. Aquí presentamos algunas ideas de lo que todos podemos hacer en casa o en el trabajo. Por favor, únete a esta lucha y ¡pon de tu parte!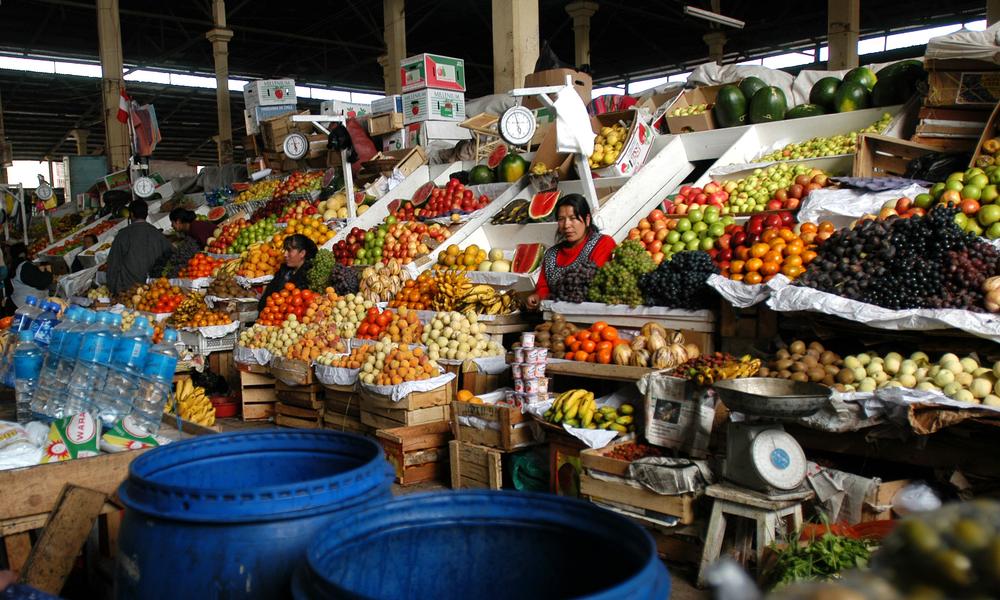 Buy fresh and local produce. In North America, fruits and vegetables travel on average 1,500 miles before reaching your plate! Buying local products reduces the long distances food has to travel and ensures the preservation of flavor and nutrients.
Compra alimentos frescos y locales. En Norteamérica, las frutas y verduras viajan un promedio de 2,400 kilómetros antes de llegar a tu plato. Busca productos locales para evitar que recorran largas distancias y con ello preservar el sabor y los nutrientes.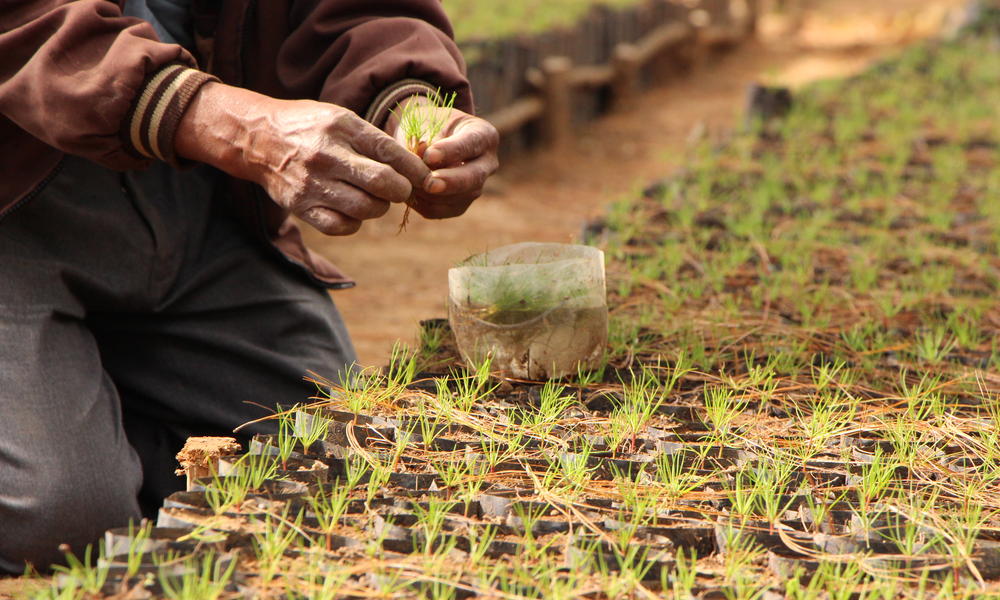 Plant a tree. An average tree can absorb one ton of carbon dioxide throughout its lifetime.
Be considerate while cooking. An electric oven produces about 2.7lbs of carbon dioxide for each hour of use. A toaster oven generates about 1.3lbs of carbon dioxide per 50 minutes of use, and a microwave produces .5lbs for 15 minutes of use.
Planta un árbol. Un árbol promedio puede absorber una tonelada de dióxido de carbono durante su vida.
Se considerado al cocinar. Un horno eléctrico produce unas 2.7 libras de CO2 por cada hora de uso. Un horno tostador produce alrededor de 1.3 libras en 50 minutos de uso; mientras que un microondas produce 0.5 libras en 15 minutos.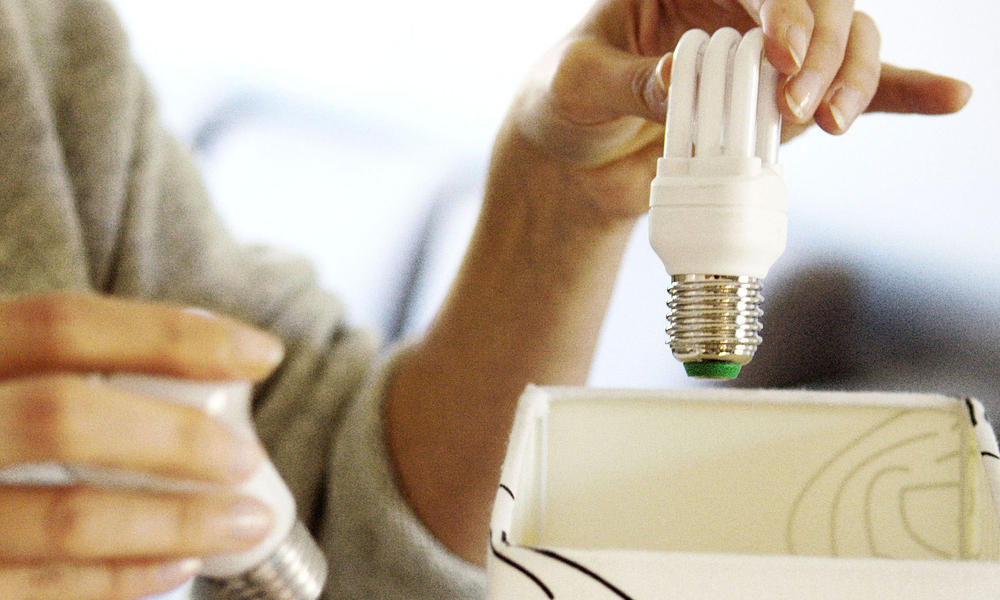 Switch to energy efficient lightbulbs, such as compact fluorescent, halogens, or LEDs. They use less energy and last longer, which means great savings for you and less carbon dioxide emissions.
Switch to "green energy." Switch to renewable sources of electricity that reduce carbon dioxide emissions. Contact your electricity provider to learn about "green energy" options available for you.
Cambia tus fotos por unos más eficientes y ahorradores como los fluorescentes, de halógeno o LED. Usan menos energía y duran más tiempo, lo que significa un gran ahorro para ti y menos emisiones de dióxido de carbono.
Cámbiate a "energías verdes". Reemplaza tu electricidad por una generada por fuentes de energía de bajas o nulas emisiones de dióxido de carbono. Contacta a tu proveedor de electricidad para averiguar sobre las opciones de "energía verde" disponibles para ti.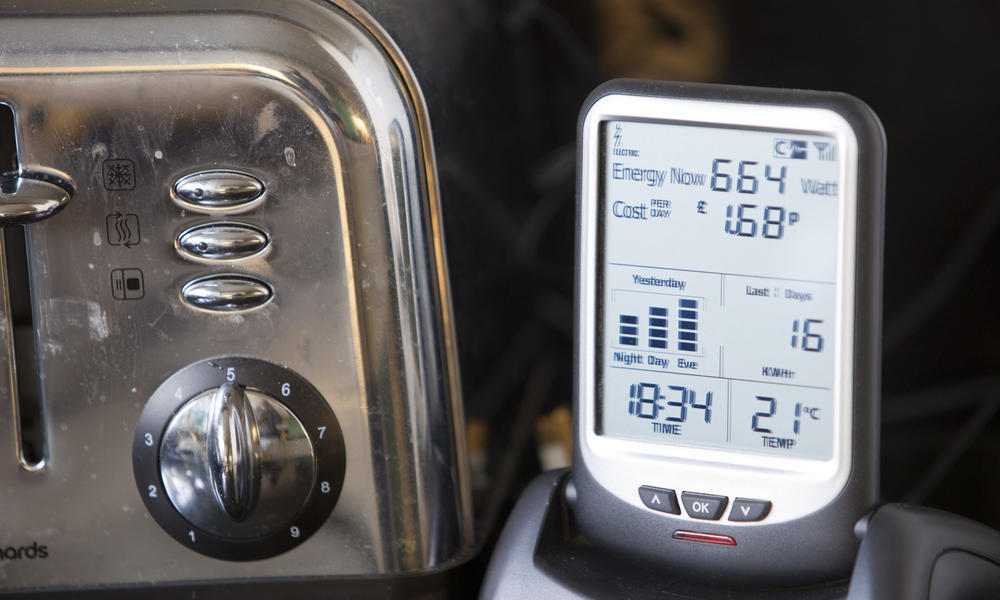 Check to see how much energy and water your appliances utilize. When buying an appliance, make sure to choose one that is Grade A, which indicates the most energy efficient class.
Defrost your freezer before the frost reaches a thickness of 3mm. By doing this you could reach savings of up to 30%. Adjust the thermostat to maintain a temperature of 6ºC in the refrigerator compartment and a temperature of -18ºC in the freezer compartment.
Fíjate cuánta energía y agua consumen los electrodomésticos. A la hora de comprar un electrodoméstico, escoge los de calificación A, que significa que usan la energía de mejor manera.
Descongela el refrigerador antes de que la capa de hielo alcance 3mm de espesor. Esto podría generar un ahorro de hasta el 30%. Ajusta el termostato para que mantenga una temperatura de 6ºC en el compartimiento del refrigerador y -18ºC en el congelador.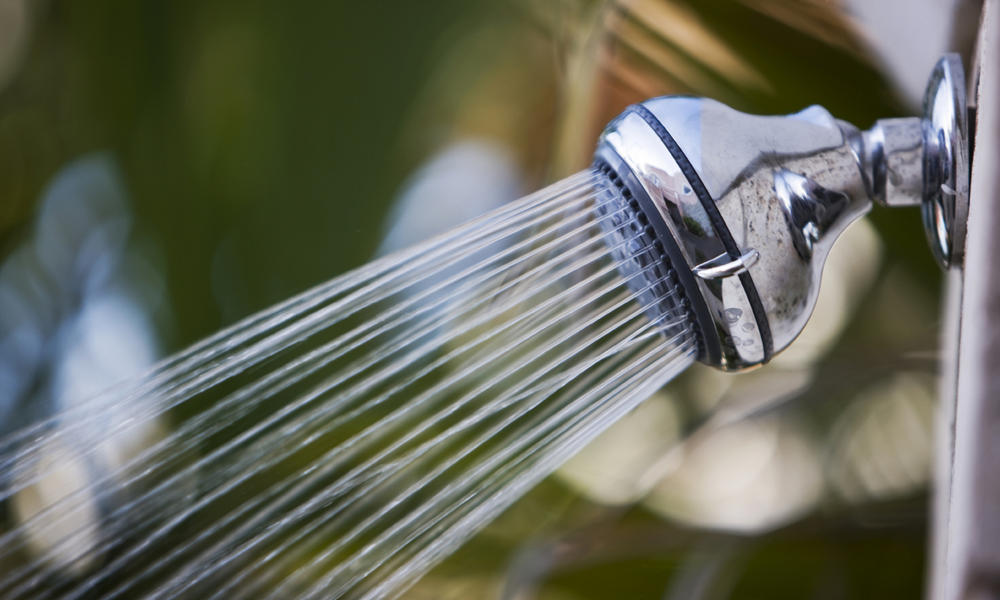 Turn off the water while brushing your teeth and/or while lathering up in the shower. A running tap can waste over six liters per minute.
Use less hot water. Washing your laundry in cold or lukewarm water instead of hot water could help you reduce carbon dioxide emissions of about 500lbs per year.
Adjust your thermostat. Lowering your thermostat 2 degrees in the winter and increasing it 2 degrees in the summer could help reduce about 2,000lbs of carbon dioxide emissions per year.
Write a letter to one of your local, state, or federal representatives. Tell your leaders that climate change is important to you and that we must have government action to reduce emissions and prepare for the impacts of climate change
Cierra la llave de agua mientras te laves los dientes o te enjabonas en la ducha. Una llave abierta puede desperdiciar más de seis litros por minuto.
Usa menos agua caliente. Lavar la ropa en agua fría o tibia en lugar de agua caliente puede ahorrar hasta 500 libras de dióxido de carbono por año.
Ajusta el termostato. Al bajar el termostato 2 grados en invierno y al subirlo 2 grados en verano podrías ahorrar unas 2,000 libras de dióxido de carbono por año.
Escríbele una carta a uno de tus representantes locales, estatales o federales. Diles que el cambio climático es importante para ti y que necesitamos acciones de los gobiernos para reducir las emisiones y prepararnos para los impactos relacionados con el cambio climático.
At Work
Turn off your monitor during lunch and after work. Use electronic devices that are energy efficient. You can also program your monitor to turn off or go into 'sleep' mode when not in use.
Turn off the lights when leaving the office. Avoid turning on lights you do not need. Take advantage of zone lighting (turns lights on and off by zone).
Desde tu Trabajo
Apaga la pantalla de tu computadora durante la comida y al final de la jornada. Utiliza equipos de bajo consumo eléctrico. También puedes programar la pantalla de tu computadora para que se apague cuando no esté en uso.
Apaga las luces cuando salgas de la oficina. Evita encender las luces que no necesites y aprovecha la iluminación zonificada (encendido y apagado por zonas).