Interview with Jorge Madrid
California Campaign Manager at Environmental Defense Fund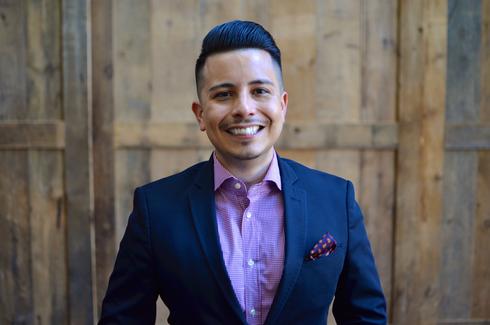 Tell us about the work that you do and how it is making a difference in your community.

I work to make the clean energy economy a real opportunity for Latinos, and other communities who have been marginalized by our outdated and polluting fossil fuel economy. I advocate for policies and investment projects in California— and nationally— that create jobs, enhance health quality of life, and strengthen neighborhoods with the right type of infrastructure (clean energy, transit, green space) that will help prepare for the climate impacts that are coming ahead as well as to reduce the pollution impacts that are happening now as a result of our dirty energy economy.

Why do you think that the Latino community should be engaged in this issue?

We're on the front lines of climate change. Latinos work and live in the areas that will feel some of the greatest climate impacts in the United States, and as of right now, we are also some of the least prepared communities to be able to absorb these climate impacts. Latinos are especially vulnerable because we are impacted directly from the dirty energy economy (pollution), and also from an inequitable economy where folks are unable to thrive and cover basic necessities, let alone purchase clean technology like solar panels and electric vehicles. We know that climate change exacerbates existing vulnerability like poverty, poor health, and inadequate infrastructure. On a more positive twist, many Latinos have been environmentalists for a long time and it's very ingrained in our cultural roots and in our values. This is an opportunity for us to return to some of the traditional wisdom of our cultural roots and the traditional practices that many of us might have lost in a more Americanized culture. Now, things like conservation and living with a smaller carbon footprint are being properly valued by society and by the environmental community. Latinos have been unsung leaders in the environmental movement for generations, and it is time for them to be recognized and take a proper leadership role in transforming our country and economy.

What would be your vision for your work 10 years from now?

I want Latinos to fully participate in, and benefit from, the clean energy economy. I'm talking jobs, entrepreneurship, better infrastructure and enhanced health and quality of life. My vision is that we deliver on the promise of the green economy, and we deliver it in a way where all communities benefit, especially those who need it the most.