US responds to climate change
As the impacts of climate change emerge, Americans are increasingly recognizing the threat of future climate disruption—and they are responding.
They are taking steps to slow the pace of climate change by using energy more efficiently, conserving energy, and shifting toward low-carbon energy sources. To ensure a faster and more efficient transition to a low-carbon future, the Environmental Protection Agency (EPA) released the Clean Power Plan (CPP) which, if fully implemented, will significantly reduce carbon emissions from power plants, the largest source of carbon pollution in the US. The goal of the CPP is to reduce carbon emissions from the utility power sector 32% below 2005 levels by 2030. It will result in health and climate benefits worth approximately $55- $93 billion in 2030, according to the EPA.
Although steps to rapidly curb our greenhouse gas emissions are crucial, so are measures to prepare for the already emerging consequences of climate disruption. From the local to the national levels, both in the public and private sectors, Americans are beginning to prepare and respond.
Here are some examples of what states are doing around the country:
Arizona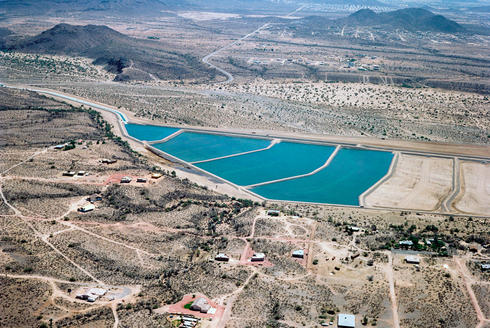 Arizona is part of the Western Climate Initiative, a group of US states, Canadian provinces, and Mexican states that since 2007 has sought to jointly address climate change through greenhouse gas reduction. In 2010 the initiative released its plan for a cap-and-trade program to reduce greenhouse gas emissions 15% below 2005 levels by 2020, according to the Western Climate Initiative Design Summary.
The Arizona Department of Water Resources (ADWR) administers the Recharge Program, which promotes more efficient use of water and the restoration of underground aquifers to better cope with the more extreme drought conditions anticipated as climate changes.
In an attempt to reduce the impacts of climate change, California passed the California Global Warming Solutions Act of 2006, the nation's 'most comprehensive' pollution reduction plan. The law required that the state reduce its greenhouse gas emissions to 1990 levels by 2020, a 15% reduction from business as usual scenarios. And in 2015, Governor Jerry Brown updated the reduction target to be 40% below 1990 levels by 2030 with an executive order.
Los Angeles Mayor Eric Garcetti joined with mayors from Philadelphia and Houston in serving on President Obama's Climate Task force and launching the Mayors' National Climate Action Agenda in the final 100 days leading up the 2015 Paris UN climate negotiations, according to a Houston Mayor's Office press release. The Agenda has goals of calling for binding emissions reductions agreements at the federal and global level, renewing or implementing emissions reductions, ensuring environmental justice is prioritized, and more.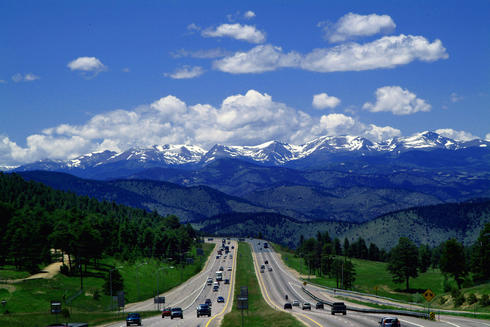 DenverWater along with the US Forest Service's Rocky Mountain Region committed to restoring over 38,000 acres of National Forest lands in order to reduce wildfire risk, helping to restore areas recovering from past wildfires, and ameliorating associated erosion issues, according to the USDA. The restoration will make the forests more resilient to diseases and wildfires, improving their ability to adapt to climate change.
The Fort Collins City Council approved of a plan to reduce emissions 20% below 2005 levels by 2020, 80% below the same benchmark by 2030, and become carbon neutral by 2050.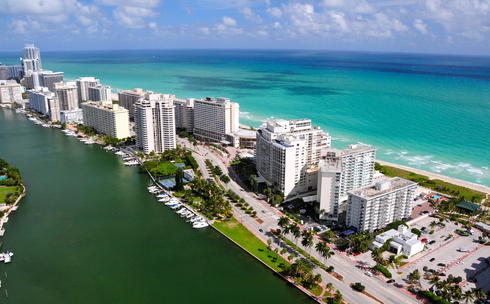 Four southeastern Florida counties have come together to battle the impacts of sea level rise through the Southeast Florida Climate Change Compact. Using advanced technologies, mapping, and projections of future changes, the region can better anticipate the risks to infrastructure from sea level rise and storm surges. Climate and sea-level projections are crucial for adequate planning. Learn more from their Regional Climate Action Plan [PDF].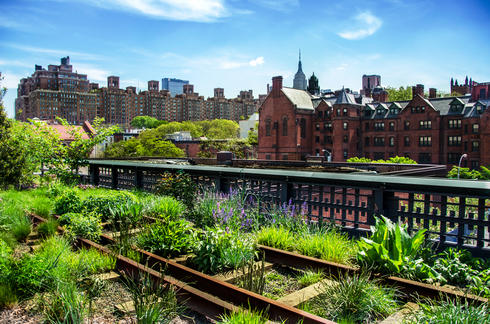 New York, alongside eight other Northeastern and Middle Atlantic states, adopted the Regional Greenhouse Gas Initiative (RGGI), beginning in 2005, in order to lower greenhouse gas emissions through a "cap-and-invest" model by setting a cap on total carbon dioxide emissions from electric generation facilities in the region, according to the New York State government. It is the first market-based emissions reduction program in the US, and through this program, New York State has seen a reduction in carbon pollution from RGGI-affected power plants of 45% since 2005.
New York City developed a plan called "One New York: The Plan for a Strong and Just City" in order to make the city more sustainable and more resilient to climate change, addressing issues from reducing greenhouse gas emissions from transportation to addressing heat wave risks. With this plan, the city has a goal of reducing greenhouse gas emissions 80% below 2005 levels by 2050.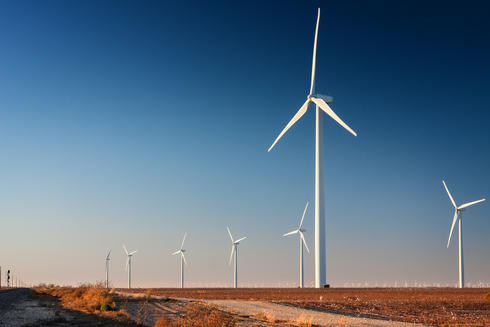 In efforts to reduce carbon emissions, the city of Houston has become the largest municipal purchaser of renewable energy in the nation, according to a Mayor's Office press release.
The City of Austin passed a resolution in 2015 establishing a goal of net zero greenhouse gas emissions by 2050. The resolution follows the city's 2007 Austin Climate Protection Plan which plans on making the city's facilities, fleets, and operations carbon-neutral by 2020, implement efficiency codes and retrofits, and more.
The Austin Water Utility Department has developed adaptation plans to address increasing demand, climate change, and weather issues. The plan looks at long-term management of water resources from aquifers and rainfall to water re-use to address environmental issues, water quality issues, and drought impacts, according to the Imagine Austin Comprehensive Plan.